Fit & Fabulous
Running for Beginners
How, what, and why?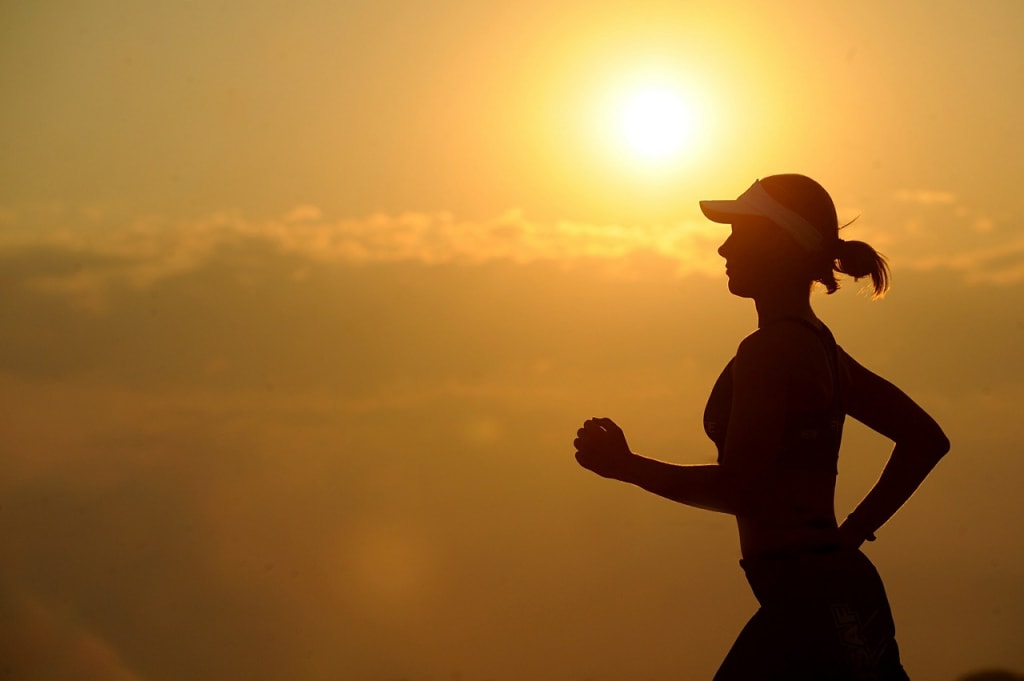 "Running is the greatest metaphor for life, because you get out of it what you put into it." Oprah Winfrey.
From 5 steps to 5K!
Running. It isn't always fun, but whoever told you running was supposed to be? It can be however, and it can make you feel amazing, and can have some pretty great health benefits too.
Firstly: when and why did I start running. If I'm honest it was because I wanted to lose weight. But after doing my first 5K, I began to see running as much more than a weight-loss tool. It clears my mind, and pushes me more than any other workout does. It gets me out in nature, and even lets me get some vitamin D! I started with 10 minutes, then slowly increased my mileage, and time out running as I began to make it a habit.
My best tip is to take it slow, increase your fitness gradually by increasing your distance, rather than trying to run really fast, and running (pardon the pun) the risk of injury.
So how do you start running? Here are a few guidelines:
Getting started
Start with a walk-run repeat, for example, run for one minute, then walk for two, until you've been exercising for 10-20 mins.
Don't wait for the perfect day to run, just make time in your schedule and do it.
Watch a YouTube video, or read a blog post (this counts LOL), and get excited about your next run. Imagine how you'll feel afterwards, and picture yourself getting fitter and faster.
Aim to do a set amount of time, for example, five minutes, and increase it slowly each week.
Download a running app, like 'Strava' or 'Map My Run', which will allow you to track how far/fast you run, as well as all sorts of other factors. It's really satisfying seeing your runs improve!
Keeping going
Run to a playlist you love, or choose some songs and run until they stop playing.
Listen to your favourite playlist, podcast, or audiobook, and grab your trainers. I recommend 'thegirlgains', and 'power hour', but there are so many great podcasts to listen to. In terms of audiobooks—'audible' is great, and I've been loving listening to Michelle Obama's book. It makes your run fly by. Without realising it—you'll have run a marathon!
Remember why you want to run in the first place. Is it to get fit? Is it for mental clarity? Is it for an upcoming charity event? Whatever your "why" is, focus on it, and it'll get you through.
Afterwards
Enjoy the endorphins, and write down how brilliant you feel, and savour it.
Plan your next run, pop it in your diary, and make sure you stick to it.
Find a running buddy to run with, or find friends who you can discuss running with to keep you motivated.
Remember that you can do this! Find a way to get excited about your next run, whether by following a running account on Instagram, or just finding a motivational quote which helps!
Plan a race! Even if it's just a weekly 5k park run—it'll give you something to work for, and you can track your progression. I personally did the Great North Run, which totally pushed me out of my comfort zone, but it was amazing!
The Great North Run (Half Marathon)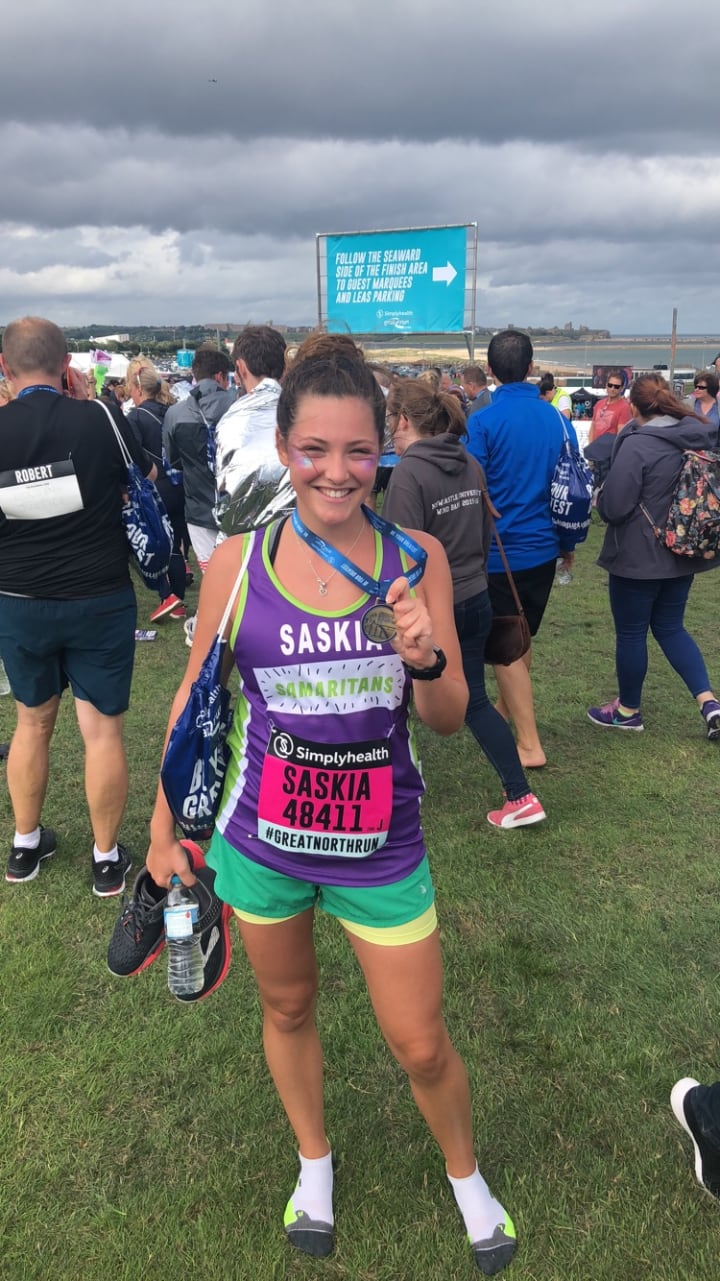 Beginners running plan
(Can run/walk too)
Start with however far you can run, and add on 2-5 minutes/0.5-1km each run)
Your week could look a bit like this:
Day 1: Long run (try to run at a slow pace where you could chat with someone, and don't get too out of breath).
Day 2: Short run (run at a normal pace, approximately 10-30 mins).
Day 3: Interval run (run/walk or include some sprints during/at the end).
Remember, don't add on too much weekly, take things slow, and you'll soon become a regular runner!
Happy Running
Lots of love.