Ride to Raise Awareness
You have cancer - three words nobody ever thinks they will hear, yet 1 in 2 of us will get cancer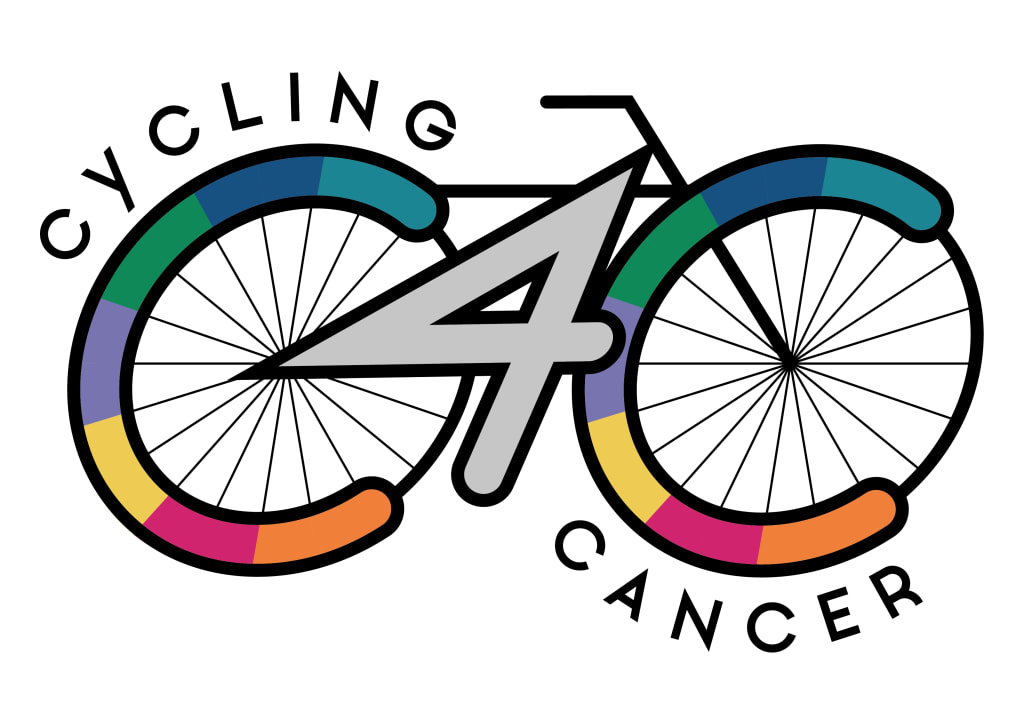 If you hadn't heard yet that one in two people will get cancer in their lifetime, I apologise for being the one to deliver the news. That's 50% of the population. But how many of us think it won't happen to me?
I was one of those people. I used to think cancer was something that happened to other people. Until it happened to me.
My life changed forever in March 2019. It changed the moment my doctor uttered those three words that hold so much power: you have cancer.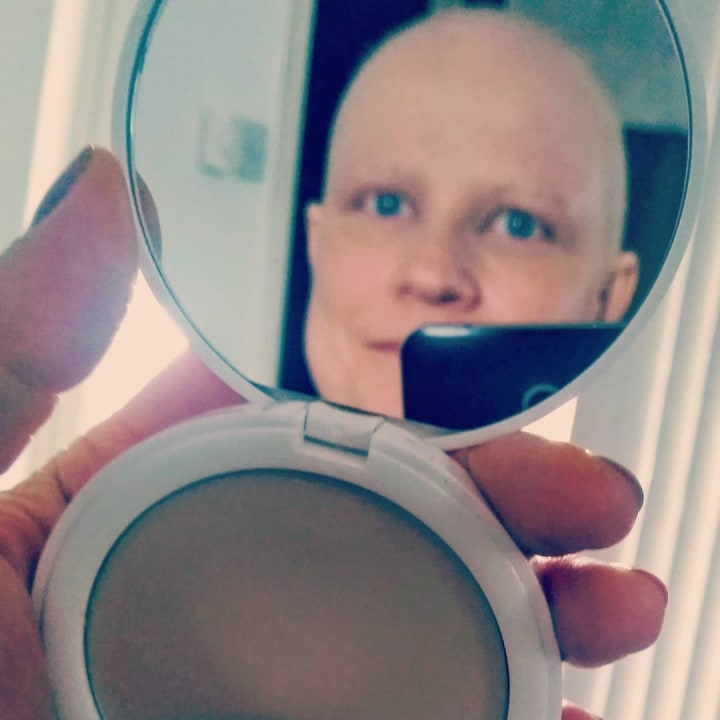 When he told me I had an advanced stage of womb cancer, my brain freaked out. I kept nodding as he told me details about my diagnosis, but I registered none of it. All I heard, on repeat, was "You have cancer."
Within a fortnight of the diagnosis, I'd already had a radical hysterectomy to remove my uterus, fallopian tubes, ovaries, several lymph nodes and something the doctor referred to as the 'fat pad'.
There's a proper name for it of course, but I prefer 'fat pad'. The term led to my sister and I joking about getting a liposuction thrown in for free. You got to dig a bit of humour out of somewhere when your doctor's grim words are, "Not sure if you are in the group of one in ten survivors…"
I drew my own conclusions from that and planned my funeral and the heartfelt parting words I was going to leave my loved ones with.
But there came a point when survival instinct kicked in. If I were to go down, I'd go down fighting. With the will to survive came the need to tell my tale. To spread awareness so others could seek medical advice earlier than I did.
So my blog was born.
Womb cancer (also known as uterine or endometrial cancer) is very treatable when detected early. More than 90% of patients survive when diagnosed at stage one. Those are pretty good odds.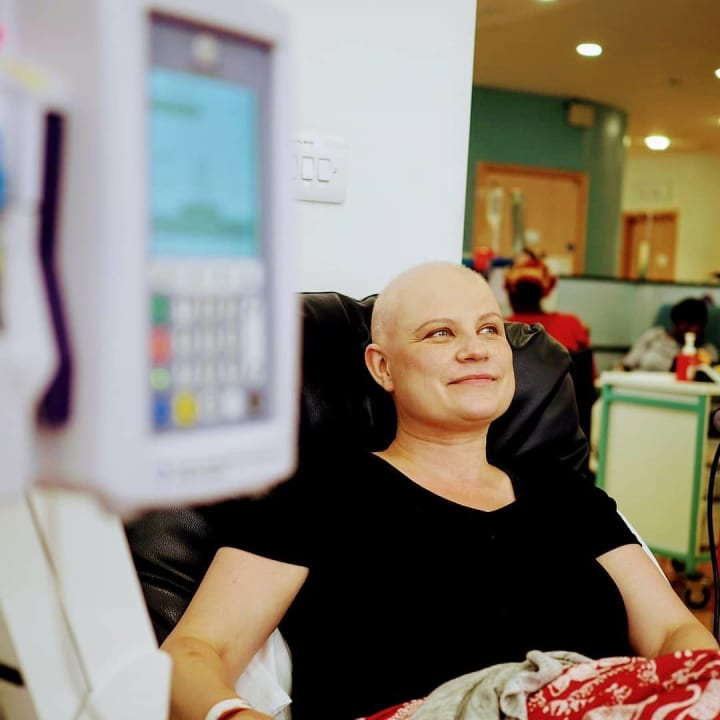 Unfortunately, far too often it's not caught early. Sometimes it's because women, like me, do not know the symptoms of womb cancer and pass them off as something else. Other times it happens because general doctors do not recognise the symptoms, or dismiss them because the patient is 'too young' to have womb cancer.
A fact: you are never too young to get womb (or any) cancer. And you should never ignore changes to your periods. Nor should you ever accept it if your doctor dismisses your concerns, but push for another opinion.
There needs to be more open talk about womb cancer - and other gynaecological cancers - because early diagnosis saves lives.
But my life didn't just change because I got cancer. Oh no, my body had another surprise in store.
I learnt that I have a genetic mutation called Lynch syndrome which increases my risk of certain cancers including womb and colorectal cancers.
In some ways finding out about the genetic mutation was harder than the cancer diagnosis. I was the only one physically affected by the cancer; the only one whose life was at risk. Having an inherited cancer gene meant that one of my parents had it and maybe my siblings, too.
It turns out the genetic mutation runs on my mum's side. My sister has inherited it, too. Our brother hasn't. Which of my maternal grandparents the gene came from we'll never know as they both passed away in their nineties from non-cancerous causes.
At first, learning about Lynch syndrome felt like a death sentence volume two. But really it isn't. Having the gene doesn't mean you will get cancer, it just increases your chances of developing one. I know, that's a slim consolation when you have just found out your genes don't play ball.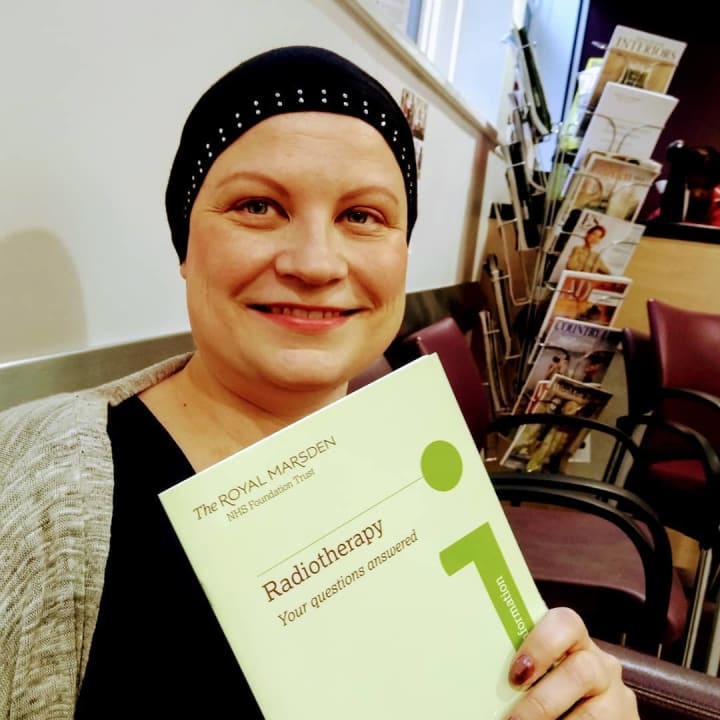 But with knowledge comes power. Or at least regular check-ups, which is just as good in my book.
Lynch syndrome carriers receive regular colonoscopies. It's hardly a treat to have a camera up your back passage every twelve to eighteen months, but it helps to detect any early signs of cancer. Carriers can also opt to have their womb and ovaries removed to cut out the risk of womb and ovarian cancers.
Researchers are constantly finding new ways to prevent and treat genetic cancers. For example, they have recently discovered that taking aspirin daily can prevent cancer in Lynch syndrome carriers.
Another fact: Lynch syndrome is relatively common. Approximately 1 in 300 people have it. 95% just don't know it yet.
I want people to know about Lynch syndrome. I want everyone to know that if you have a family history of Lynch related cancers, you can ask for genetic testing. Whilst it's terrifying to learn you have a mutation that increases your cancer risk, knowing it could save your life.
I want to use my blog and social media to help spread awareness of womb cancer and Lynch syndrome. But that's not all.
From the boredom of lockdown and being stuck in one place, an idea was born. An idea that grew and grew and wouldn't let go.
To cycle across Europe from north to south and spread the word to everyone we meet.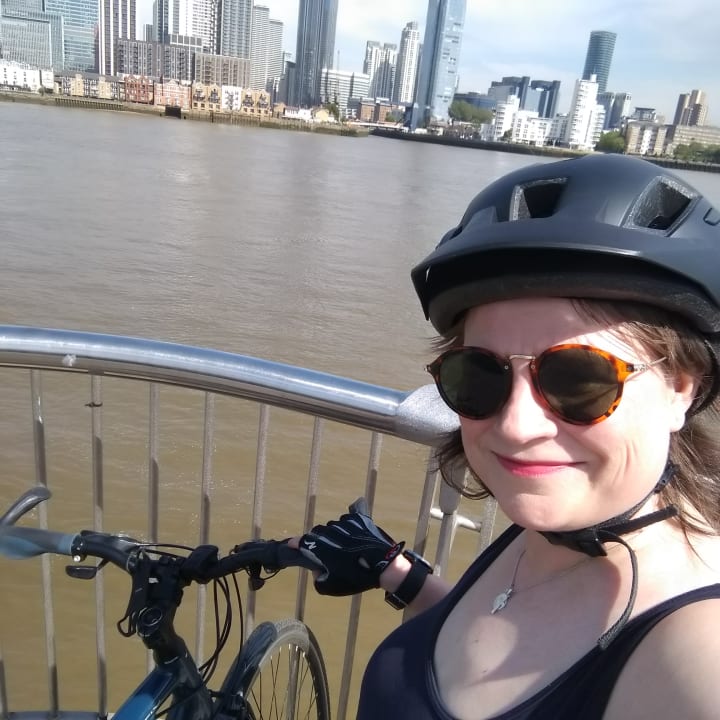 With European countries reopening their borders, the ride will begin on the 8th of August from Nordkapp in Norway. It will take my partner and I approximately 5,500 kilometres across the continent until we reach Punta de Tarifa in Spain. That's a lot of opportunities to tell people why we are cycling.
The ride is also an opportunity for me to say thank you for the amazing care I received at the Royal Marsden Cancer Hospital in Chelsea, London by raising money for them. Royal Marsden is one of the leading cancer hospitals in the world and the research they carry out helps cancer patients everywhere.
I'm passionate about spreading the word and raising money for life-saving research. I want more people to have the chance of beating the odds like I did. The only way to achieve that is to spread knowledge and to have the funds for vital research.
You should get behind me because of the sobering fact that one in two people will get cancer in their lifetime. Nobody is immune to cancer. If it's not you, then it will be someone you know. By supporting me, you will help raise awareness and much needed funds to find better ways to treat and maybe even cure cancer one day.
Here's what you can do:
read the blog and sign up for a newsletter;
donate for our fundraiser;
And of course you can leave a tip, too. 10% of all my earnings on Vocal go to The Royal Marsden Cancer Charity.