Quality Protein Food Consumption – A much needed focus for better health
Protein Week 2021 was a turning point for several individuals looking to make better health decisions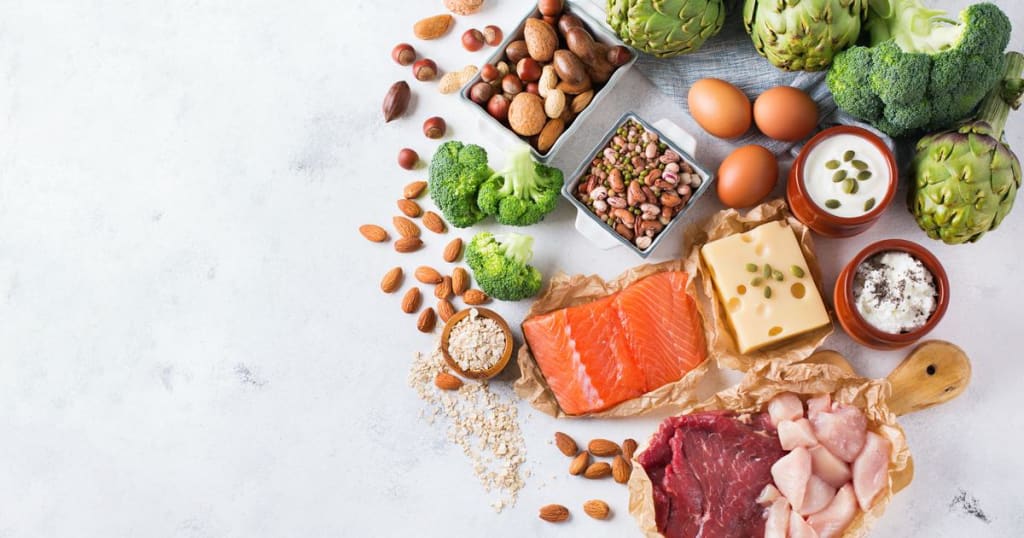 The COVID-19 pandemic put the spotlight on the importance of boosting high immunity. While vaccines do their bit in protecting us against lethal diseases, our diet also plays a key role in building a stronger immune system. All you need to do is start with including quality protein in your diet. Quality protein refers to a protein source that promotes healthy body mass development, growth, and maintenance. A protein must have all the necessary 9 amino acids in proper proportions to be termed "high-quality" or "complete."
However, not many of us are aware about it. Last year, Right To Protein, a nationwide public awareness initiative, released the findings of a study that uncovered a paradox in India's daily protein consumption habits. According to the Protein Paradox study, one of the major concerns brought to light was that individuals knew that protein existed but lacked knowledge of the protein sources available around them.
Protein Week has been observed in India to create awareness about consumption of protein rich foods for better health. This national Protein Week (July 24 – 30, 2021), Right to Protein, urged citizens to consume 'quality protein sources' and introduced 'The Quality Protein-Hall of Fame'. Developed in consultation with India's leading nutritionists, The Quality Protein- Hall of Fame exhibits 7 quality protein sources recommended for optimal intake of complete proteins - highly digestible proteins containing all 9 amino acids that the body cannot synthesize, and must be acquired from dietary means. It includes a mix of 7 protein sources from both animal and plant protein. Since most livestock and aquatic animals are fed with soybean meals, they acquire their protein content from it. As a result, most animal protein foods are rich in protein and contain all 9 amino acids. Plant protein sources on the other hand generally lack one or more essential amino acids, with the exception of soy and quinoa.
Take a look at the nutritional benefits of each of these protein sources below:
Chicken
From strengthening muscles to managing weight and heart health, Chicken comes with a variety of health benefits. It also contains the essential amino acids required by our body making it an animal food source that is rich in protein. While consuming this strengthens us, it is also crucial to educate ourselves about the foods our protein has eaten as this is bound to have an impact on our health.
Paneer
Considered as a great alternative to meat for a protein-rich diet, paneer can help in strengthening bones and teeth, aid in weight loss by regulating the functioning of the digestive system and boosting the immune system. It is high in Vitamin D and Calcium, two key factors in preventing breast cancer.
Salmon
Rich in omega-3 fatty acids, Salmon is a great source of protein. It can protect against heart diseases by increasing levels of Omega-3 fats and decreasing the levels of omega-6 fats and triglycerides.
Eggs
One of the most nutritious foods on the planet, eggs contain a little of almost every nutrient you need. Eating eggs consistently elevates levels of HDL (the "good") cholesterol, which is linked to a lower risk of many diseases.
Quinoa
Quinoa is one of the few plant sources of complete protein. Apart from protein, it is also rich in fiber and high in minerals like iron, manganese, phosphorous and a great source of antioxidants.
Tofu
Derived from soybeans, Tofu is believed to help lower levels of bad cholesterol (LDL). Tofu contains phytoestrogens called isoflavones – a group of chemicals found in plant foods- that regulate bodily functions. It is also a valuable source of iron, calcium and minerals like manganese and phosphorous. Additionally, it also contains magnesium, copper, zinc and Vitamin B1.
Soybeans
Soybeans may reduce the risk of cardiovascular disease, stroke, coronary heart disease (CHD), some cancers and also improve bone health. A lesser-known fact is that soybeans contain hormone-like substances, called phytoestrogens, that might aid in reducing menopausal symptoms such as hot flushes.
The Right to Protein initiative aims to increase protein conversations in India, and aspires to act as a catalyst in promoting the consumption of different types of protein amongst Indians. To encourage this, the initiative has introduced the Protein-O-Meter that helps to calculate one's protein requirement and how much of protein has an individual consumed in a day. The Protein Index is another useful tool that can help you understand the accurate protein content (per 100 grams) of various food items.