Natural Immune System Boosters
Natures ways we can keep a healthy immune system and fight off germs and viruses!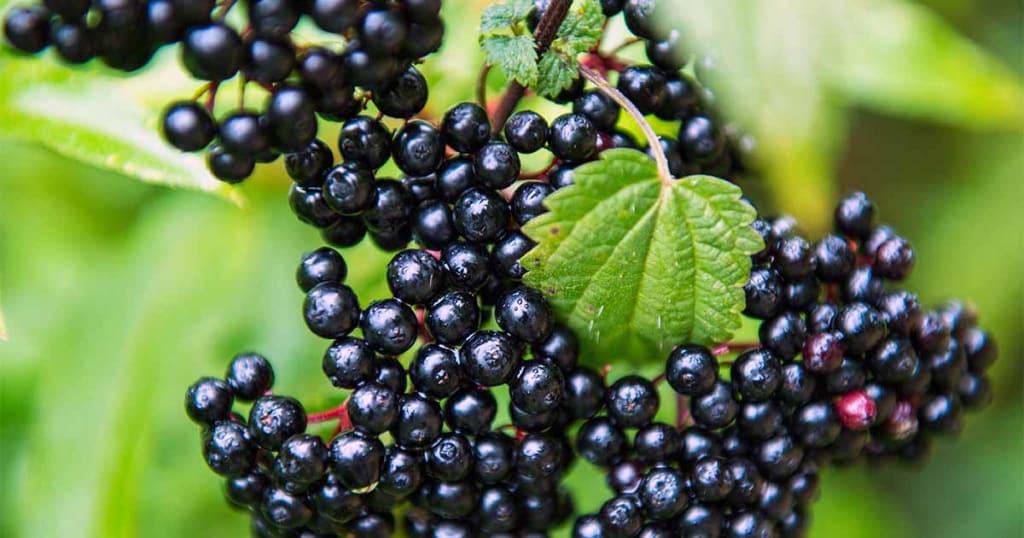 Elderberries
Aside from the most important two things:
:like being sanitary and health conscious..
Here are ten ways of having a healthy immune system naturally and healthily!
Click above and read everything healthline says about Elderberries!
Used commonly for treating cold and flu like symptoms. It also makes the immune system stronger and less susceptible for catching germs and viruses. A medicinal plant that was used by the ancient Egyptians and used traditionally for treating infections by the Native Americans.
Although medicinal there is certain parts of the plant that are toxic and we do not want. Such as the barks and the raw berries, they are posionous with the potential of causing stomache problems. Which is why they must be cooked before being injested.
Elderberry syrup is not recommend for everyone either. Like children of which are under the age of 18, and lactating or pregnant woman.
There is different varieties of elderberry, and come from the Sambucus tree. The Sambucus tree is a flowering plant that belongs to the adoxaceae family. The type most commonly known is the Sambucus nigra. Also referred as black elder or European elderberry.
The berries of this tree species must be cooked before being injested. While the flowers can be cooked or ate raw. The flowers aroma is delicate! The syrup can commonly be found in your local general store like Walmart in the cold section. It can also be found at Whole Foods and Nature Grocers Market.
Great for the immune system because of the high level of vitamin C it contains and more! It contains phenolic acids, anti oxidants, dietary fiber, and flavonols. Interestingly enough the flowers containing more than the berries themselves.
Different parts of the tree have different medicinal uses and benifits for our health, not just the immune system.
Picture credit here with instructions on how you can grow your own elderberries!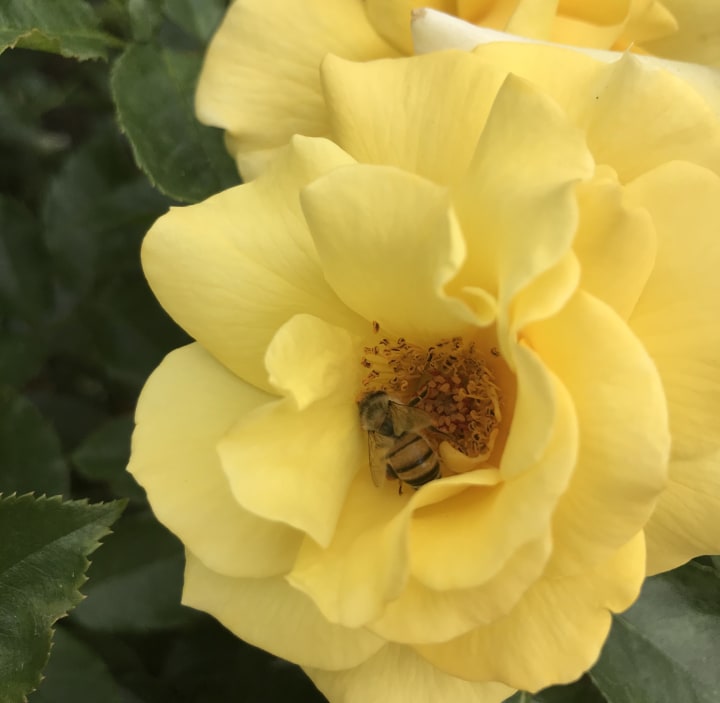 Bee pollen
Having anti-viral, and antimicrobial properties bee pollen is a great immunity booster. It helps fight off disease and keeps our body's immune system healthy and strong. Bee Pollen reaps many health benifits.
Also check my article out here!
Echinacea
This is a great popular worldwide herb for the immune system. By raising our white blood cell count it helps the body fight of infections. Sold as capsules and teas this is a must have for your kitchen. It can help fight off the cold and the flu. Not only for the immune system as this herb also reaps a variety health benifits.
The other health benifits that echinacea provides are that it is good for the reduction of inflimation, helps one keep a good blood sugar, for the medicinal purposes of treating pain and migraines. The use of this herb can also help one make a way better their health by also have a better management for their blood sugar levels like cinnamon.
Reaping so many more benefits,
Fresh Garlic
Fresh garlic ingested has numerous antibiotic properties including various antioxidants of which even helps fight of cancer cells. When you have a cold eating fresh garlic sounds far from appealing or appetizing, and yet has multiple health benifits beyond strengthening our immune system and keeping it healthy.
Crushed up raw garlic has an active ingredient called allicin. Without being crushed up as a whole this ingredient is inactive, and is spelt without the C. This active ingredient has many medicinal uses, and is germ fighting.
For people who get that for eating one or two pieces of garlic raw it is not the best flavor, but there is always a good and healthy way right of incorporating it into our diet!
A great way of making such a health benificial immunity booster that we can eat. You can try or make an appetizing recipe such as this one I made or many out there.
Fresh Garlic Avacado Scrambled Eggs on English Muffin Bread
Makes 1-4 servings
Ingredients:
1 mashed avacado
3 eggs wisked
(With Milk or Good Karma Flaxseed Milk)
Mix and scramble these!
Add shredded cheese of your choice and
2 pieces of Ezekiel English muffin fried in sesame oil
Add avadao scrambled eggs under shredded cheese over the English muffins!
1-2 pieces of freshly minced garlic
Add the minced garlic over the cheese before adding 2-3 tomato slices per muffin half and slices of cooked or smoked salmon.
Enjoy !
What Healthline.com says about eating garlic fresh.
Vitamin C
As we are all well aware Vitamin C, which is found inside of a variety of vegetables and fruits is an essential when maintaining a healthy immune system. Citrus fruits such as lemons, oranges, grapefruit, limes, or anything that contains vitamin C is an essential for helping fighting off cold and flu germs!
Commonly sold in dietary supplements it is important with those they use the correct ingredient combination so our bodies digest them well, making full use of the vitamin C. Depending on the quality and brand of the supplement because some go right through us! When in reality we need our bodies not only to metabolize them but utilize them. Which is why getting this vitamin through a healthy diet is better, but who doesn't like multivitamins?
Click here for Organic Multivitamins
Lemon Water Plus:
Making lemon water is not only an immune booster but if you read my article on alkaline water you'll see the correlation. The Ph of lemons is under 7 but when mixed with 7 ph water has an alkalizing effect on the body and gives a boost for the immune system as well!
Adding lemon and lime juice with water we intake is a great way of getting vitamin c and reaping the alkalizing effect it has on water we intake in our body.
How We can Make Alkalized Water With Lemon Water:
I cup 7ph water
1 half juiced lemon/lime
Zinc
A healthy and essential nutrient for the immune system as this mineral helps keep our immunity active plays several roles in the immune system. Including the process of healing. Not only in the immune system but the body as well.
Vegetables like legumes kale are foods high in zinc. Including crab legs, oysters, edamame poultry's and meat. Including so many different foods that incorporate for a balanced diet healthy diet and immune system.
Turmeric
Like most herbs turmeric has been used for a very long time. Medicinally and in cooking it dates back four thousand years ago. The main active ingredient in turmeric is curcumin.
Turmeric alone is a good natural immunity booster alone. Not to mention mixed with a spoonful of honey, and black pepper! This is a great immune system combination, aside from how it'll sound, it is for ones best health interest.
Great for cooking, and making tea this is an essential herb. Keeping a healthy immune system is a bonus. One of my favorites like cayenne, which also is an immune booster!
Click here for turmeric and more recipes!
Cinnamon
Having also different health benifits the intake of cinnamon regularly also helps our immune system be stronger and healthier. Because cinnamon contains many beneficial qualities that help give us that boost by stimulating our immune system.
A stimulant for our body most commonly used for weight loss or helping balance glucose levels naturally in the body of those who have diabetes.
Cinnamon is not only a metabolism booster but it helps our immune system as well. Reaping several different health benifits you can check this article I wrote here!
Ginger
Ginger tea will always make a great drink, but it is especially essential for our immune system because it helps fight of cold germs and viruses with the many health benifits that it provides.
Along with many other benificial things eating and ingesting the amount of gargling which is healthiest. Despite fresh gingers spicy flavor preparing it in the right tea or juice is the key!
Jamaican Hibiscus Ginger Juice On Ice:
Boil fresh Jamaican hibiscus with water and minced ginger,
After water is boiling, simmer with a cover on pan for about 12 minutes.
Filter Jamaican hibiscus and minced garlic tea over rocks and enjoy!
Alkaline Water
Alkaline water is not only a hydration booster for the body but for our immune system as well.
Why it is a key for boosting your immune system
read my article on Alkaline Water here
Colidal Silver
A natural antibiotic as well as a natural anti-viral! Used in the proper dosage will not make you blue opposite of contrary belief. The more ppm the more likely, but used correctly can keep your immunity strong.
Like anything too much is not good, but when used correctly it can help you keep away those flu and cold germs and viruses! A natural immunity support that is a must. Although this is not the cheapest way of keeping and maintaining a healthy immune system, it is by far one of the most promising.
There is a good kind of colidal silver which the body will absorb healthily and correctly and the kind that builds up in our organs and will make our skin blue. The better the quality the better the result will be. Because last time I checked no one wishes they looked like a smurf!
health
Family oriented fun loving nature people music & animal lover. I am a photographer, writer, cook, artist, lover & creator! I have big goals ,some being having a car, venture the world, make a foundation, be healthy & inspire you💕
Receive stories by Roseamon Estelle Aria Loves Mellode in

your feed