My top 10 herbs
for easy home remedies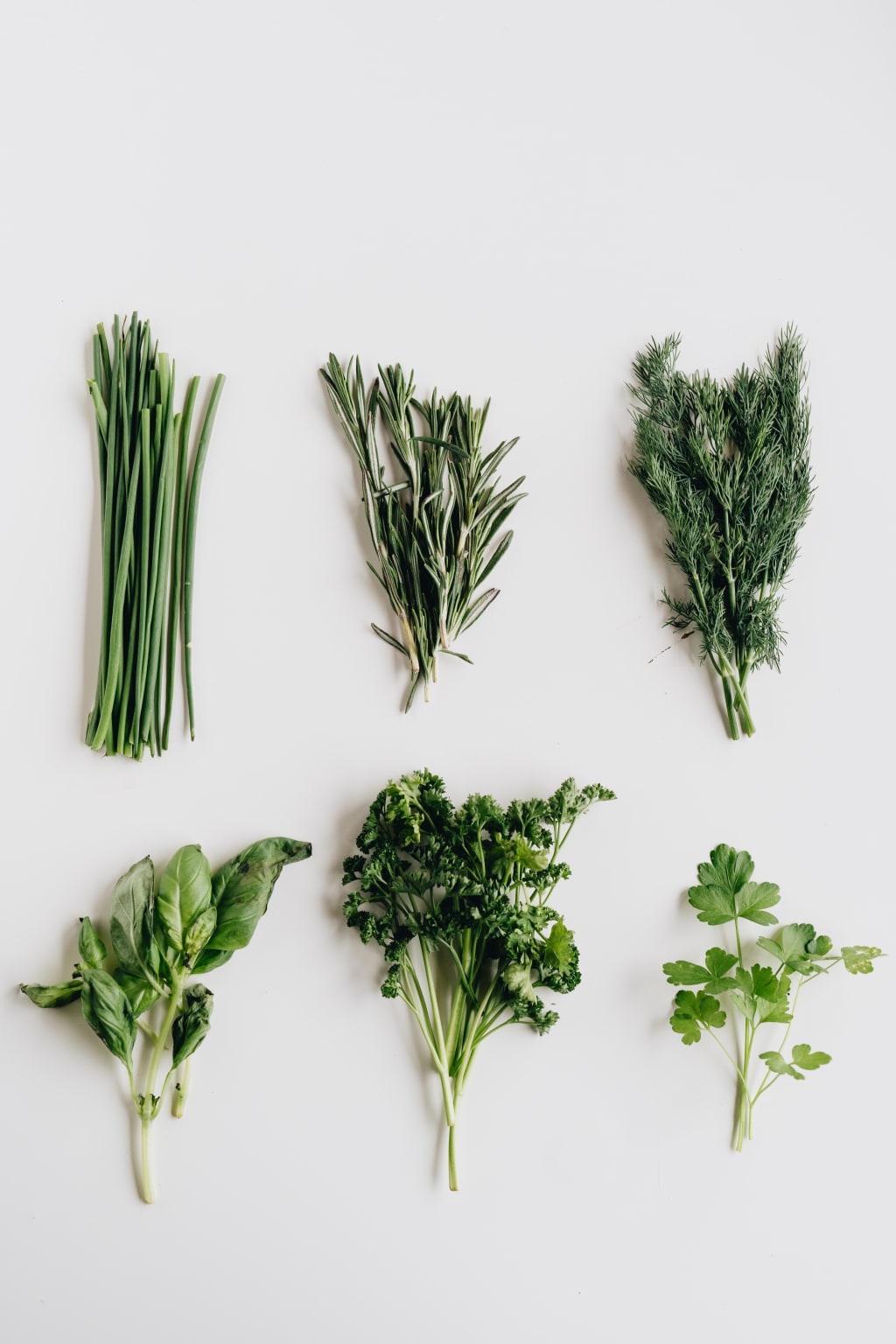 I was introduced to herbs and plants from a young age and using them on a regular basis became second nature to me very quickly.
After leaving school I went on to study herbalism professionally and to have many jobs working on small scale farms and now I work as an online coach, where medicinal plants are the focus.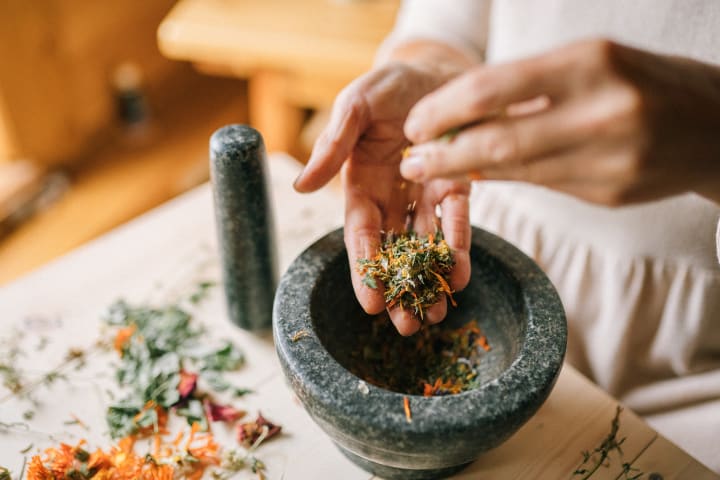 The main question I get from clients is – how do I easily get herbs into my daily life?
I have found that most people want to learn the basics, which is a great place to start, so I have created a list of a few herbs I tend to use regularly that I always recommend to beginners.
Depending on where you live in the world, these herbs are commonly found in supermarkets (you don't necessarily need to go to specific herb supplies or shops to find what you need), growing in your garden (if you have one) or sometimes you can forage in woodlands for wild herbs and plants.
Remember to do your research when foraging – always know exactly what you are picking, make sure it's safe, in season, and that you don't damage the plant or surrounding ecosystem. If in doubt, ask for help from someone who knows! People who know a lot about plants or who are Herbalists tend to be approachable and happy to help!
So, here are my top 10 herbs for easy home remedies – enjoy!
Ginger Root - settles stomach and helps with digestion
Ginger root aids with digestion and can also settle the stomach, helping relieve nausea. Or you can create a tea with lemon and honey which is an easy to make cold and flu remedy classic.
TIP : store ginger for longer by roughly chopping and storing in a sealable container with water and keep in the fridge. Drain and re-fill water every 1-2 days.
Rosemary – anti-inflammatory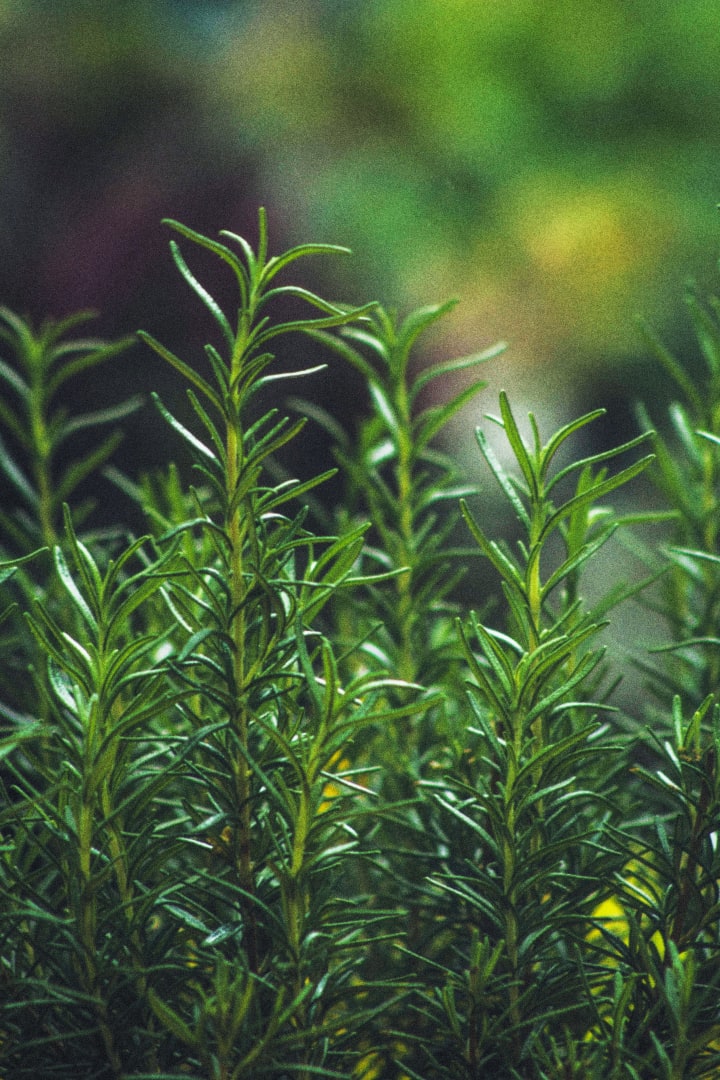 Rosemary is a classic herb that has a beautiful aroma and taste for cooking, and it also has anti-inflammatory properties.
TIP : when removing the leaves, pinch the top of the stalk and then slide your opposite fingers down to the base of the stalk, the leaves should come away easily.
Mint – cooling herb/aids digestion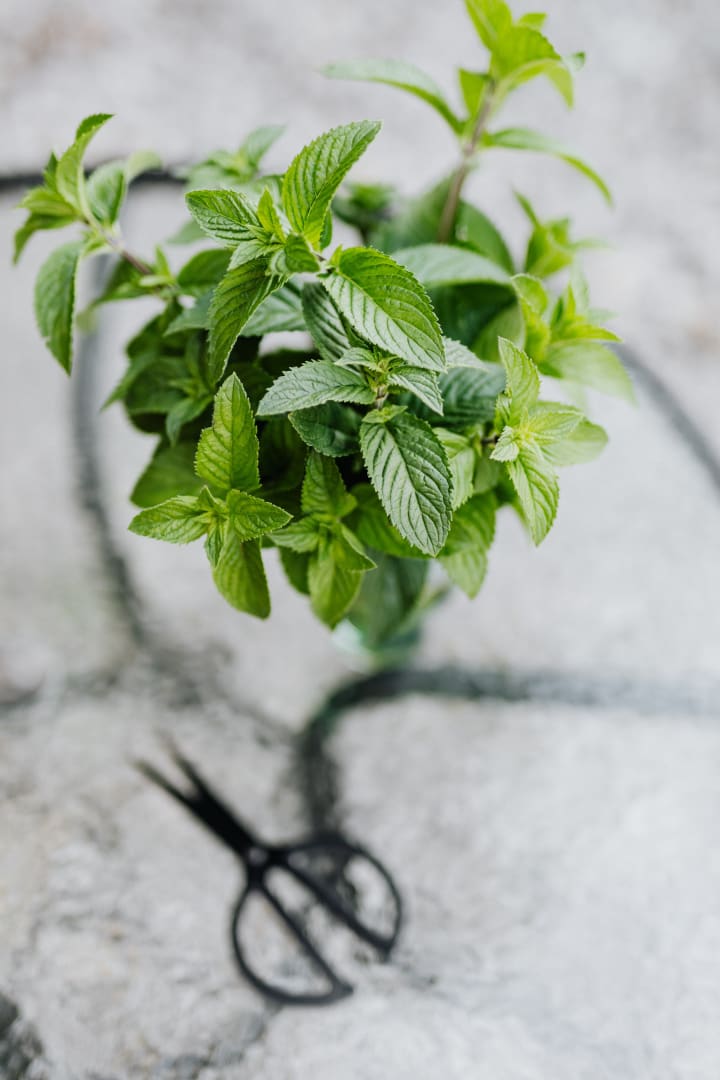 There are many kinds of mint plants in the world, and most have the same kinds of affect on the body. Mint is cooling and helps aid digestion. You can add the leaves to cold water for a refreshing drink or add a few leaves to hot water for an after-dinner tea, or even add leaves to fruit and salads.
Dandelion Root – diuretic/good for kidneys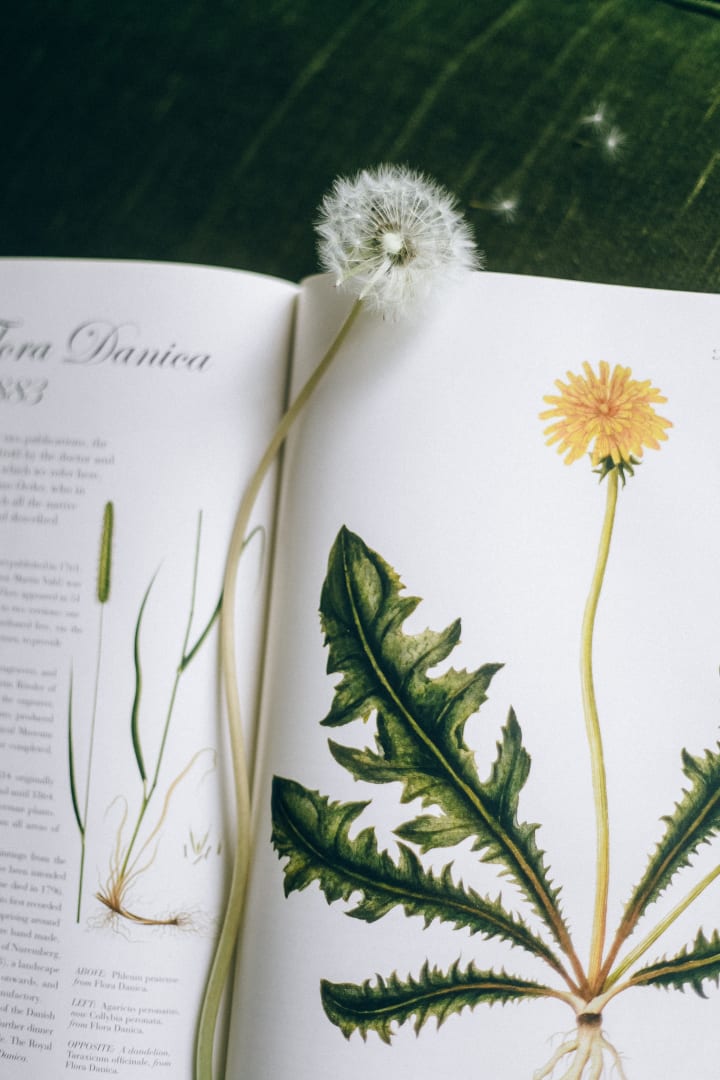 Dandelions have long been the bane of most gardeners' lives, being seen as a pesky weed that ruins lawns. But don't dismiss this humble plant too quickly as its roots are a known diuretic and can help with keeping kidneys healthy.
To use this plant, roughly chop the roots then gently roast in the oven, making sure not burn them. Once cool, finely chop the pieces or if you have one, use a blender until the roots resemble coffee grounds. Make a hot drink as if you were making a coffee at home.
TIP : dandelion root is really nice as a coffee alternative, however it does not have caffeine so will not give you energy like coffee can. Also be aware that as this root is a diuretic, drinking more than one cup a day can make you pee more regularly!!!
Camomile (or Valerian) – sleep aid/aids with anxiety and stress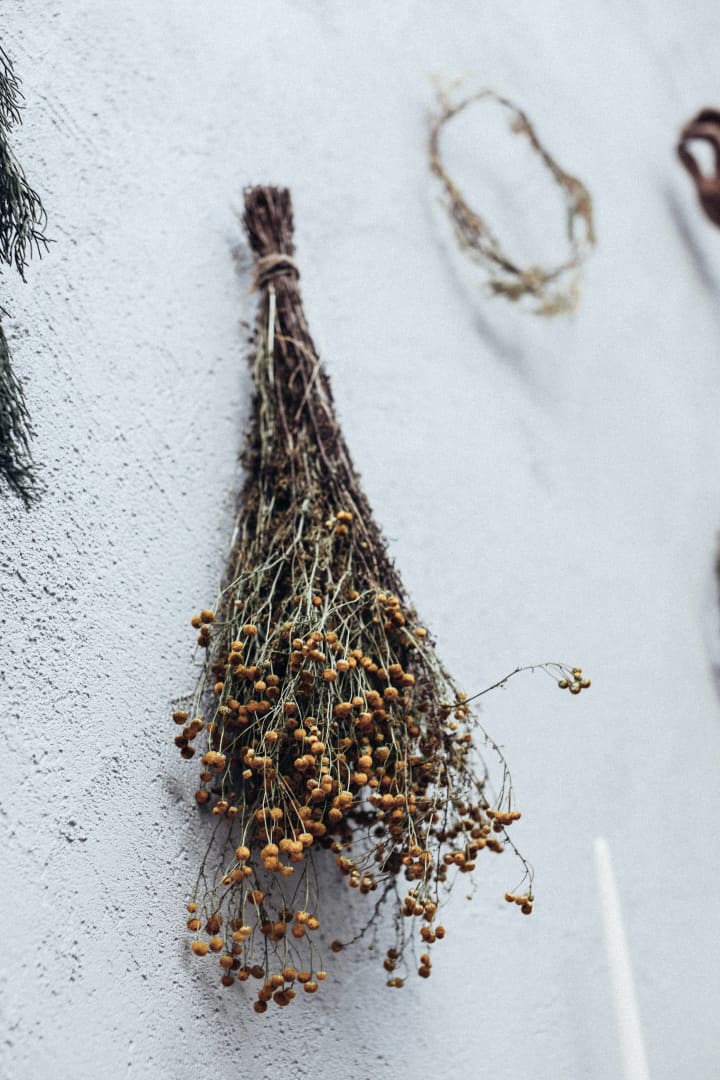 Camomile is a common relaxant herb, traditionally used to help deal with stress and anxiety. It is mild but can also be used as a sleep aid.
I've added in the herb Valerian here as if you are particularly looking for a sleep aid, I recommend it over camomile. Valerian is a stronger sedative; however, you can find it in store bought teas, usually mixed with lavender and camomile.
Lavender – calming/relaxant/sleep aid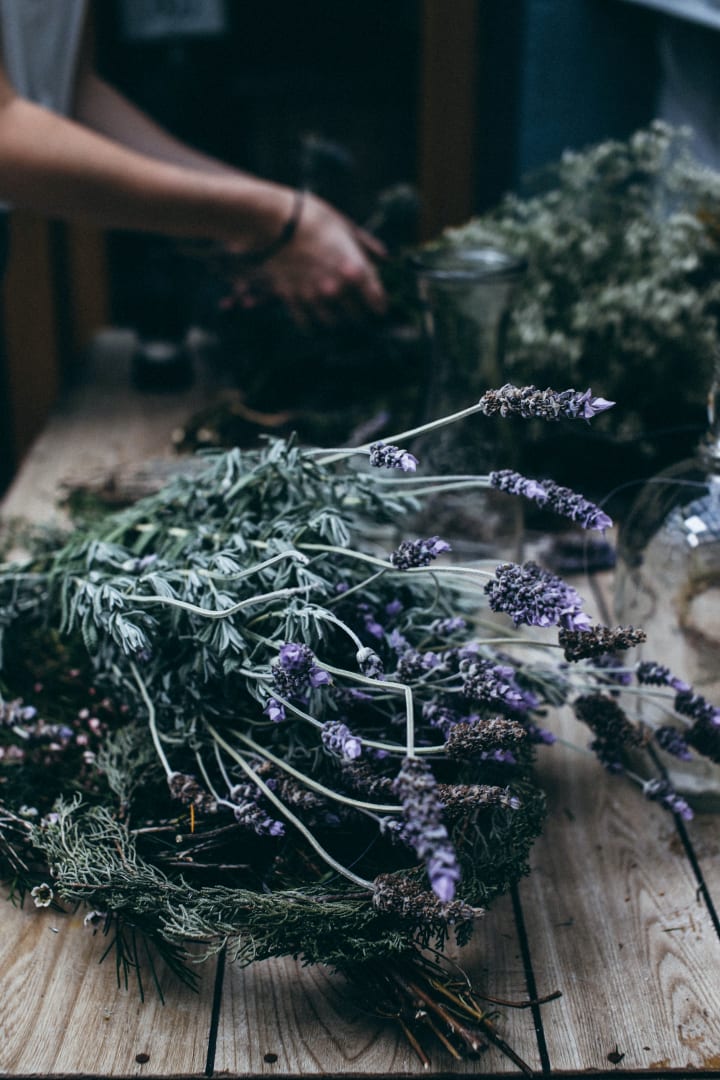 Lavender is also a relaxant and has a calming effect on the body and mind. It's pretty easy to grow and bees love it too, so you could try growing your own at home.
I like to use lavender essential oil (again, depending on where you live it is quite widely available in places like chemists, pharmacies, and many high street stores).
There are many ways to use essential oils, you can burn them in diffusers, add them to massage oils, or add them to water with other oils to create body, bedding, and room sprays.
TIP : Lavender is also delicious to add to a summer drink. Add to a jug of iced water, fizzy or still, with rosemary and lemon if you prefer.
Tea Tree – acne/ household cleaning
Tea tree is a well-known anti-sceptic. You may see it listed as an ingredient in skincare products for acne as it kills germs and fights infection. It is also useful as a household cleaner – simply add 5-10 drops to water and use like you would a surface cleaner.
Arnica – sore muscles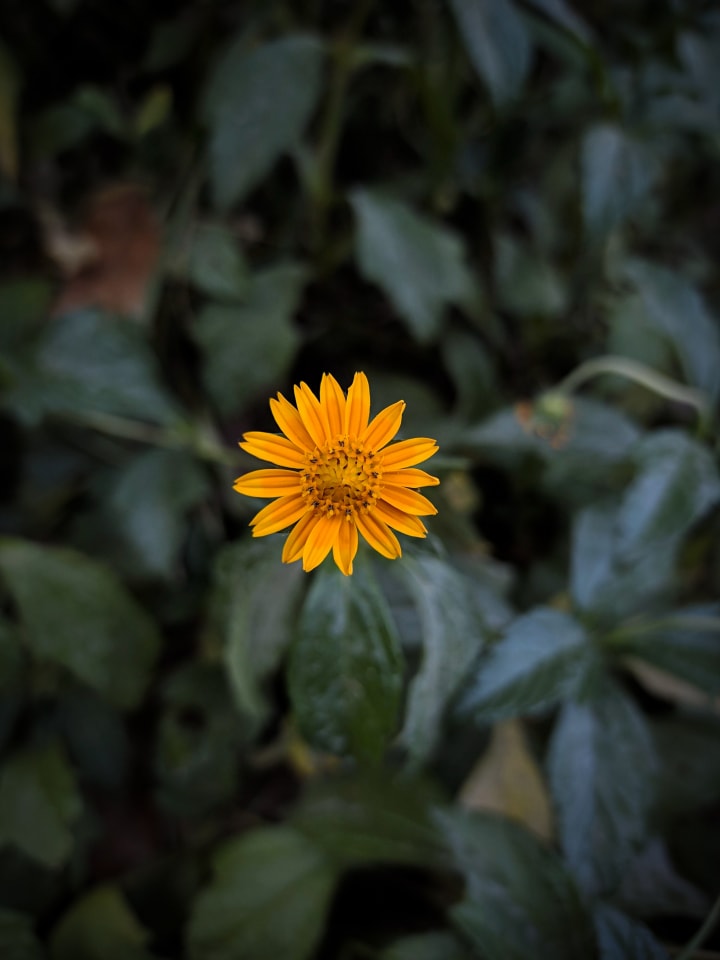 This plant is a perennial plant in the sunflower family. It is not to be ingested but to be used topically for the skin. It is an anti-inflammatory, can reduce bruising, and can help reduce pain and tenderness in muscles after exercising.
Eucalyptus – sinus issues/household cleaning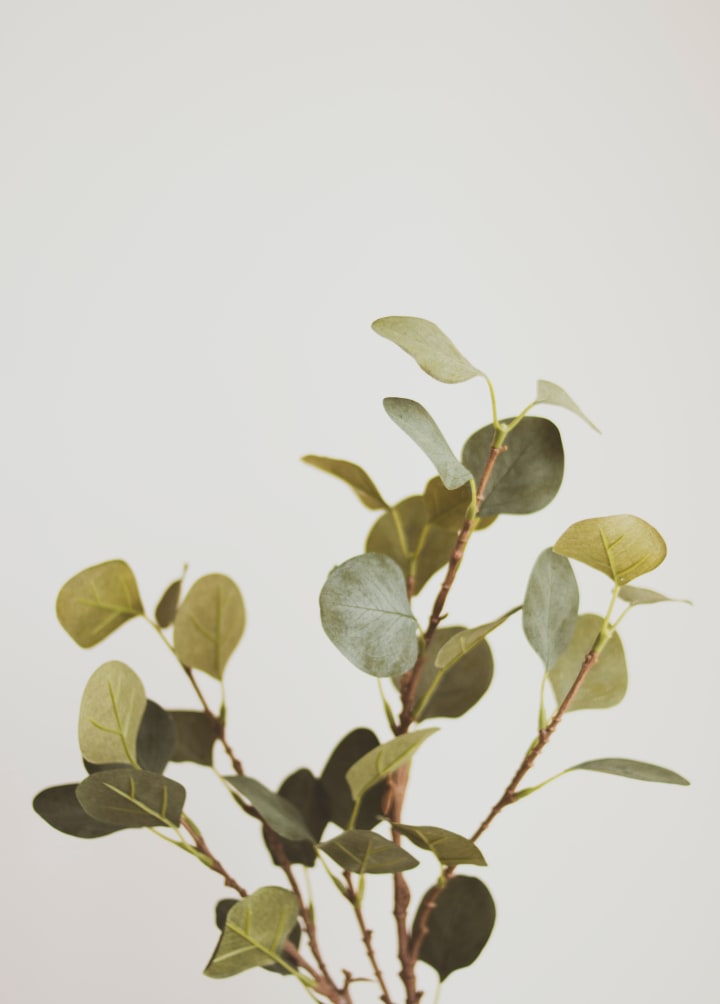 Eucalyptus has a very distinctive smell, it's strong and can help to relieve sinus issues from colds and allergies.
TIP : put a few drops into a bowl of hot water, sit with your head over the bowl and a towel over your head, breathe in through your nose for 5-10 minuets to clear blocked sinuses. Alternatively, if you have access to fresh leaves, you can hang them in your shower, the steam from the hot water will create the effect of a steam room.
Echinacea – immunity boosting
Echinacea is another traditional remedy for colds and flus, used to help boost the immunity in the colder seasons.
You may find it as an ingredient in teas, or you can find it as a tincture (a liquid remedy made from alcohol and the plant).
DISCLAIMER – always, always, always consult your doctor before using any herb or plant as a remedy. The herbs and plants mentioned above are commonly used however if you are pregnant or taking any other form of regular medicine it is necessary for you to speak to your doctor or healthcare provider and check that it is save for you to also use herbs or plants as remedies.
If you are foraging – make sure you know what you are picking. If you are buying herbal products, make sure you read the label carefully and use as directed. If you're not sure ask for help.
Like with any holistic healthcare advice, treat yourself with care. Be responsible and start small – choose one or two new things and observe whether or not they suit you and your needs. You can change, swap, or add different ones over time.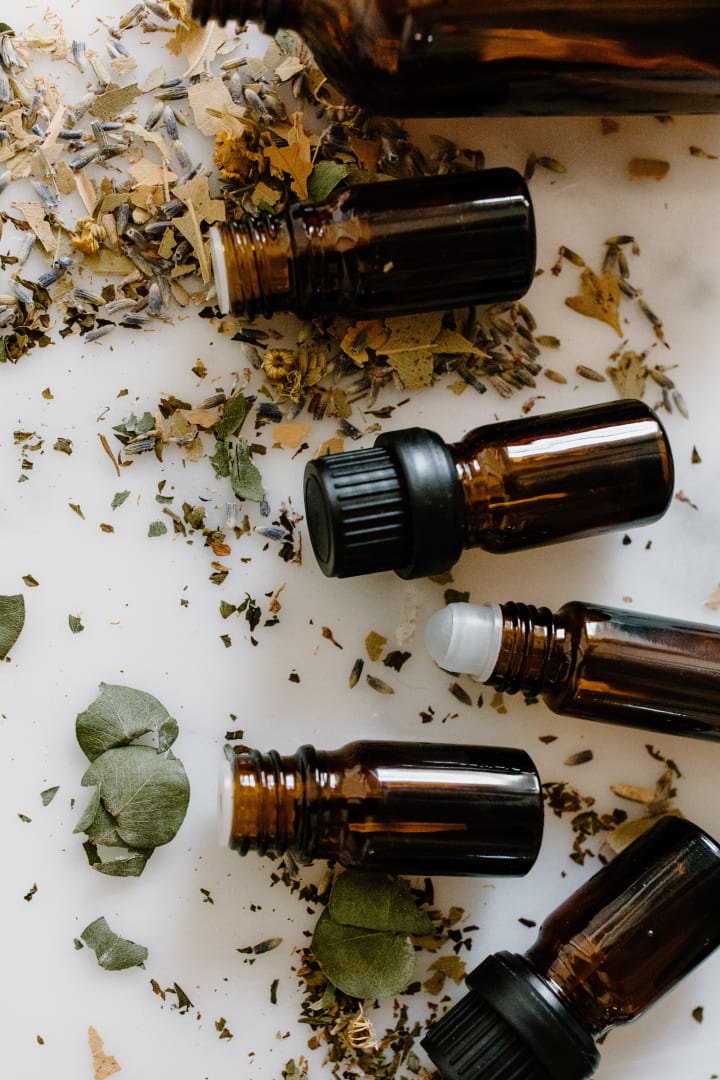 Resources –
The Herbal Academy –
The Herbal Academy is a really great resource for learning more about herbs and how to use them. I've completed several courses with them and highly recommend. Here is link to their website and their courses and other resources - theherbalacademy.com
Herbalists Without Boarders –
HWB is a non-profit organisation that safeguards herbal medicine culture, knowledge and use around the world. If you are interested in learning more here is their website - www.hwbglobal.org
DIY Natural –
This website offers easy to follow step-by-step guides and resources on how to practically use herbs and make toiletries, cleaning products, food recipes and other household products from simple ingredients. Here is their website – diynatural.com
I hope you found this little list helpful and that you have fun exploring these herbs and adding the remedies to your everyday life!
About the Creator
Holistic health & wellbeing coach
Ex biodynamic farmer
Amateur poet and short story enthusiast
Self-published author of two free-verse poetry books: Weaving Roots and Wild Sanctuary