My Journey to Health
My weight loss surgery story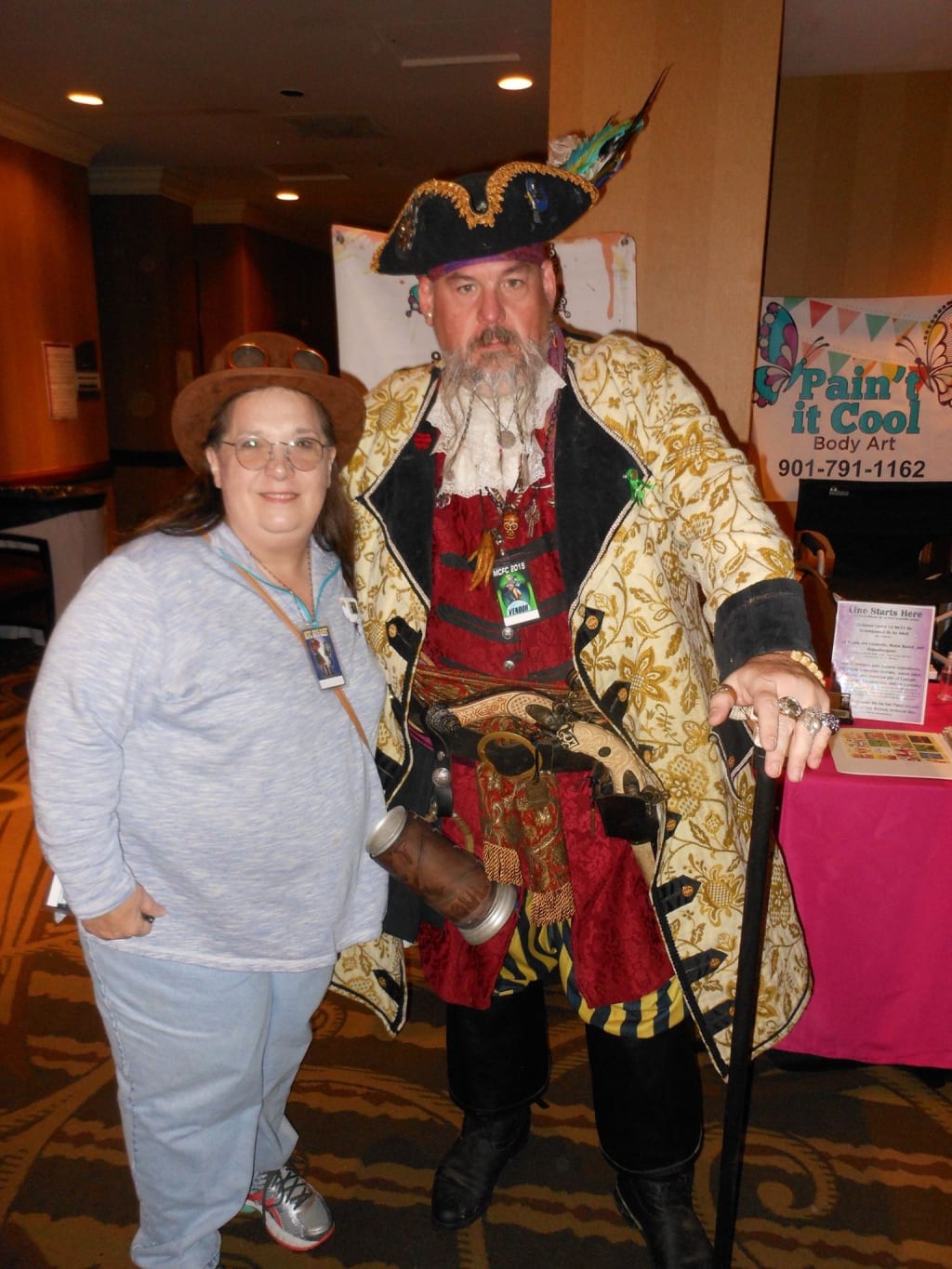 Charlene on left before weight loss surgery
Being overweight seems to be the new norm in America and the world these days. There are so many wonderful eating establishments in communities big and small with servings that are twice the size of what we were once given. More people are going out to eat than in the past for a variety of reasons. Some folks don't want to cook or they don't have time to plan and cook a meal for their family. Some people have such crazy schedules that getting a bit to eat on the run is the best they can do. Others are just lazy to one degree or another. For me, I've always had a love to eat. When I was young, I would eat when fed. As I got older and trying to deal with puberty and a wide range of teenage emotions, food would become comfort. As I entered adulthood, I'd often eat out of boredom along with being a bit lazy. When I was 19 or so, my mother took me to Weight Watchers and began my first of many diets. I learned what to do and how to do it so well that I became a professional dieter. Whenever my weight began to climb, I'd get a nudge from my mother and I'd diet again. I learned to lose the weight but never how to keep it off. I loved eating too much for that. I made it through my 20's, and 30's dieting like a crazy person. I'm certain I gained and lost the same 50 pounds several times over. I always stayed around 160 or 165 and wore a size 16 jean and dress pants. It was when I went back to school to complete my bachelors degree while in my 40's that all of that changed. I was getting up before the sun did and going to bed long before it went down. I worked all day and was in class by night. I spent far more time in my vehicle than I wanted to but I was after something I wanted and I was determined to get it. It was at this time my weight went over 200 pounds. Trying to take the weight back off after 3 years of burning my candle at both ends wasn't easy. I tried and tried until I gave up at least until I heard about Optifast on the radio. The morning show host was doing the program and was having success and I figured if it worked for him, it could work for me. It was a whole new program for me because all I did was drink shakes 6 times a day spaced 3 or 4 hours apart. I did see success. I lost 60 or 70 pounds doing 800 calories a day. Anyone could lose that way, right? I would have reached my goal weight if my mother hadn't gotten sick and was diagnosed with cancer. My life came to an end as I knew it as I began to take care of my parents on a full-time basis. My mom passed away six months after diagnosis. From there, I took care of my father until he passed five years after my mom passed. I wasn't able to take care of myself until after I folded my parents home and business and began living at home with my husband full time that I realized that I need to do something, but what? It was 2019 when my husband retired and we moved to be close to his family and I got a new primary care doctor. I had to reestablish a relationship with new doctors and I asked him about doing a lap-band. He told me that it wasn't being done any longer and I'd have to do one of the two surgery options: Gastric Sleeve or Gastric Bypass. I consulted with a weight loss surgeon and decided to do the Vertical Sleeve Gastrectomy also known as VSG. There were a lot of things I had to do before surgery but I got it done.
This is only the beginning of my journey to becoming a healthy woman of 62. From here, I'll be sharing with you the most challenging journey of my life. It has been the most challenging and the most rewarding. Keep an eye out for more stories to come.
weight loss
Charlene here and I'm currently in a retirement mode doing all of the fun things I didn't get around to doing while I was working and taking care of my parents as they aged.
Receive stories by Charlene Fuller-Gosset in

your feed