My Car Accident Ruined My Life
But it may have saved it too.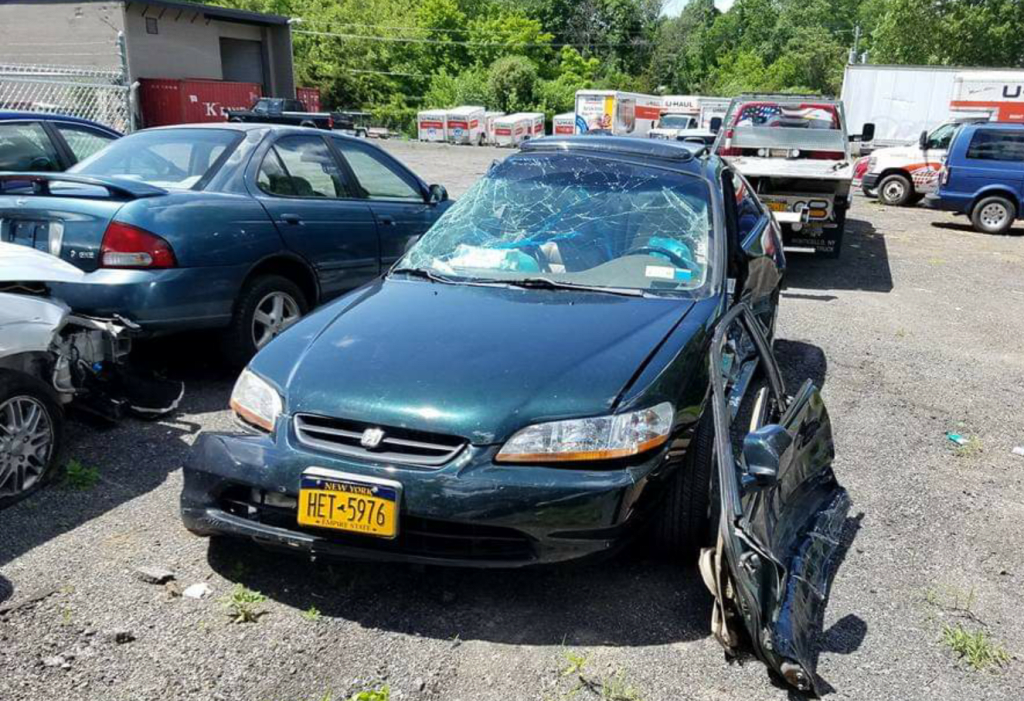 Without going through the formal steps of writing, I am just going to jump right on in. I was getting an MRI yesterday on my brain and I had a lovely lady take care of me. I never asked her what title she holds but if I was to assume, she is the radiology nurses assistant. She called me from the waiting room, she settled me on the table, she gave me the contrast dye and she was so adept at her job. Beth was great and had inspired me to write about this because come to find out, a situation like mine happens often!
Beth and I became friends over my treatment of 3 days. Technically it was a test but I am assuming getting three MRI tests with contrast dye are not standard so I will call it treatment. Maybe that is why she was so candid but my heart tells me she is like that everyday and if there is something I should have told her, it would be, "Your personality is beautiful, keep on shining." We giggled like besties and chatted like sisters. I don't think I would have survived so well these past three days if it wasn't for her energy.
In 2016 by no fault of my own, I was in a terrible motor vehicle accident that totaled my car and resulted in me being removed by the jaws of life. My seatbelt saved me. ALWAYS BUCKLE UP. I tumbled down into a reality of which I could not escape. I was bed rested for 2 weeks so I needed help to shower, to get dressed, to eat and to parent my then 6 yr old. I lost my job because I was a liability and remained without work for weeks and then months. I tried all sorts of "stay at home" options which threw a wrench in my relationship. I wasn't making money, I couldn't keep up the home because of my injuries and I had to depend 100% on my boyfriend. Four months after my accident, he had a heart attack. He couldn't keep up maintaining me and it was my turn to care for him. I decided that my medicine was strong enough to help me return to work no matter the cost. So I did that. I reverted back to waitressing. I have a home and family to maintain so I could not be picky. I had the only income and worked the max hours for part time. It still wasn't enough to keep up the home. I started doing phone sex as a part time job as well when my boy was in school. Boyfriend never returned to work so it made life difficult. His heart attack ultimately led him to become a very angry person. His anger showed in all that he did. He pushed me away and I became his target. Since then, I have given up everything and dedicated almost my whole being to him. I also decided last year that I will have to choose a lesser evil and have my ex care for my boy. I didn't want to not because he is a bad dad (he is far from it), but because he lives with my parents and I've been estranged from them since 2012. So where does my son go? The only place that I CAN choose... his father (I will make this incident another article). It's been an ugly lane of occurrences since my MVA on 6/6/16 (lovely numbers hm?). Unlike so many, I know how to roll with the punches and never give up... so here I am, fighting until I get what is rightfully mine: my life.
After a whirlwind of negative emotions, actions, and a slew of "picking up to go and comeback," I became open to the possibility of labeling myself "disabled." I just could not maintain a job or myself because of a pain I kept ignoring.
Sidenote *If you were ever or are a server, you know that our back, knees, feet, and arms are very important to the job. I had excruciating back pain that would run into my ankles and I had a very hard time holding plates and trays. It was terrible. I used to be Diner Dash but I had become Diner-inthewaysojustgtfoh-Dash. There was nothing I could do better but I had to try. I don't have a highschool diploma so I am limited in what jobs I can do.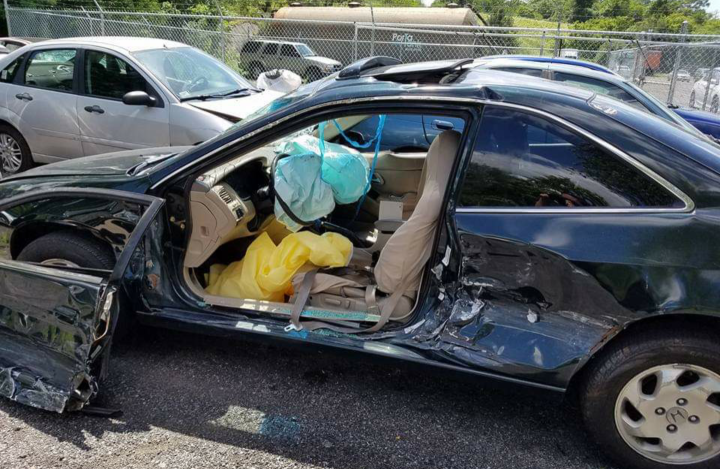 I went to a few doctors when I realized I could not go back to work. Of course that became the worst issue since now this guy is at home from (drum roll please) TWO heart attacks. He is very sick thanks to genetics and will most likely never return to the work force. I would be angry too. I get it. So of course I know what this means. We need money to survive or we don't have a roof over our heads and since I am still a mom, I have the responsibility to make sure my boy is cared for. His dad will need help and I am here.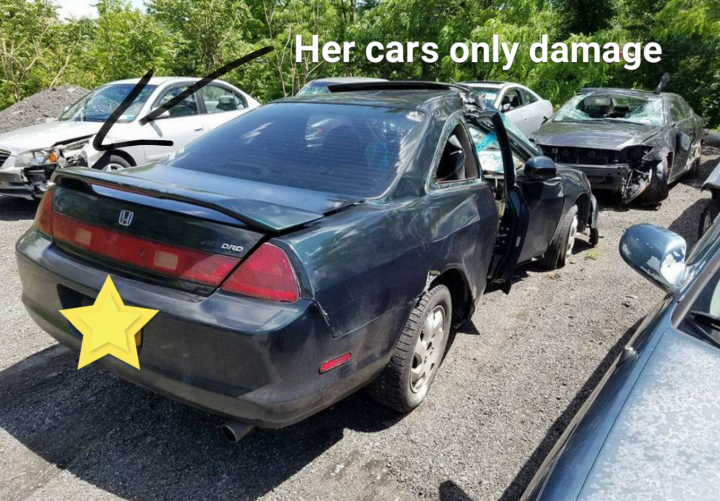 So I start doing the stay at home job thing selling road side service during my care with the doctors. I'm talking orthopedists for my arm, back, hip, and knees. At this time, my emotional being began to crumble in my relationship. I still falter but I know so much more now about myself. We have decided to separate but I have lots of issues still going on. So therapy here I come!
This past thanksgiving of 2018 was like I expected with the exception of how little amount of people I celebrated with. I have a bountiful family and it shows when everybody doesn't show up (there were still MANY of us). I was fine that day, walking around, giggling, laughing, and enjoying my beautiful family. I did NOT expect what would happen later that week. I woke up to having the most excruciating intense pain I have ever experienced. I wouldn't wish it on anybody. I could not move my legs and I could not make it to the bathroom. My bf/roommate (let's call him Panda) had to help lift me off the bed and help me stand. I could not bend my back, move my neck, twist, or stand without assistance. So he gets me up... and I pee. Yep. How embarrassing. So I'm shuffling and crying to the bathroom because the pain is so intense but I'm peeing myself as I go.
Side note* About six months prior I had an incident with my BFF where I peed myself and didn't know it. Imagine, you are out and about and your brain says "Hey! Look down, you are peeing." Think about it. Your bladder becomes full and your brain says, "Hey, you have a full bladder, you should go relieve yourself." My brain skipped that message. I was so upset I immediately found doctors to help. I was told my pelvic muscles are weak (what?? So kegels don't work?). Liessssss.
*My gut was saying something is wrong. Always listen to your gut.
I finally got to my back orthopedist after 4 days of "kill me now" pain and went for an MRI because he had seen that I had lost much of my strength in my lower half.
This is where it gets weird. So my MRI came back and it said I have a demyelinating disease and my ortho is like "What? There is a typo."...in my head I'm like "okay..." he must've saw my face and explained there was a description of "demyelinating disease" but that the MRI specialists have a certain language and in this case there is a typo and he isn't worried about it. He then gives me a script for PT and boosts my gabapentin. So I'm going from 300mg x3 to 600mg x3 and now physical therapy. I am also given a reference to a back surgeon since I am now out of his level of expertise. At this time, I still can't maneuver much. Panda has to lift my legs into the car, my feet won't lift off the ground when I walk (I'm shuffling), I can't shower myself or dress myself. Panda even had to stand behind me and loop his arms around my arms to help me walk because my legs would give out. He is sick and I had to depend on him, again. I'm miserable to the MAX at this point and am using a cane or the wall to hold me up. Don't start me on potty time. I could have screamed and sometimes I did.
*I would like to point out that I have a bulging herniated disc and a lumbar sprain from the impact of my accident. That is what my orthopedist sees on an MRI. He sees nothing else because he is taking care of what he was trained to see in medical school. He did his job well and I will still recommend him if I'm asked.
I go to my physical therapy eval about a week after I see the orthopedist. I love my physical therapists, they are the best. My evaluator says, "You have a demyelinating disease?" I say " Dr. **** said its a typo and that the MRI teams speak a weird language, I don't know what that means, can you tell me?" He says, "It's true they speak a different language because we all know different things." I ask him to spell it for me so that I may Google it later and as I'm writing it down I'm like... "That is one hell of a typo" (I thought I mentally said it).. he says "You're telling me" 😂.
So I made an appointment with a neurologist.
My stunningly intelligent neurologist says almost immediately when she sees me is, "Oh baby, we're gonna fix you right up. I'm gonna give it to you straight, this is only a theory, but based on your charts you have a demyelinating disease and we need to figure out A LOT." I recall out loud the other doctor's lack of concern and language barrier and she says, "I'm the neurologist. You come to me when nothing makes sense. That being said, we need to check you for MS. I see your MVA injuries but there is something your doctors didn't pick up. I DO see what the MRI department sees. It's a lesion on your spine." I fell in love with her practice skills from that moment. She did a needle test to find that I have no feeling in some places on my back and on my abdomen. She sent me for a full scan and today I go see her for the results. I'm a bit nervous but I know I'm in excellent care.
Now back to the lovely Beth. Yesterday and today we were speaking about how amazing the body is. She was explaining to me that she has seen situations like this in MVA victims. In example, you get an MRI for one thing to come out finding another thing like surviving an aneurysm. That is bananas!
Ultimately Beth taught me that one thing may turn into one more thing with a scan by the MRI machine. She also taught me that kindness goes a long way. Thanks for the blanket this morning 😚 I fell half asleep in that darn sushi machine (sorry readers, that's our joke) lol.
My orthopedist taught me that doctors do not always understand each other's medical language.
And special shout out to Jennifer in neurology! (Jen took care of me when I needed to do IV fusions on order from my neurologist). If ever you were to come together with Beth to care for a patient, such tandem would be a powerhouse. I have met some excellent nurses in and outside my own family but you both cared for me as if I am YOUR family. For that, thank you. I am so appreciative of you.
To summarize everything, my relationship failed but I survived myself, I survived my lack of mental health. My doctors were lost in translation but there is a linguist amongst them (neurologist) so I survived the tongue wars. I survived my ugly accident. I have given all of those who are treating me a chance to do what they love (at least I think they love it). The biggest challenge I am surviving is motherhood. I am looking forward to one day walking without assistance so that I may run alongside with my 9 year old. One day soon I will. I will because that is my way.