Metaphysical Healing Properties Of Clear Quartz
Clear Quartz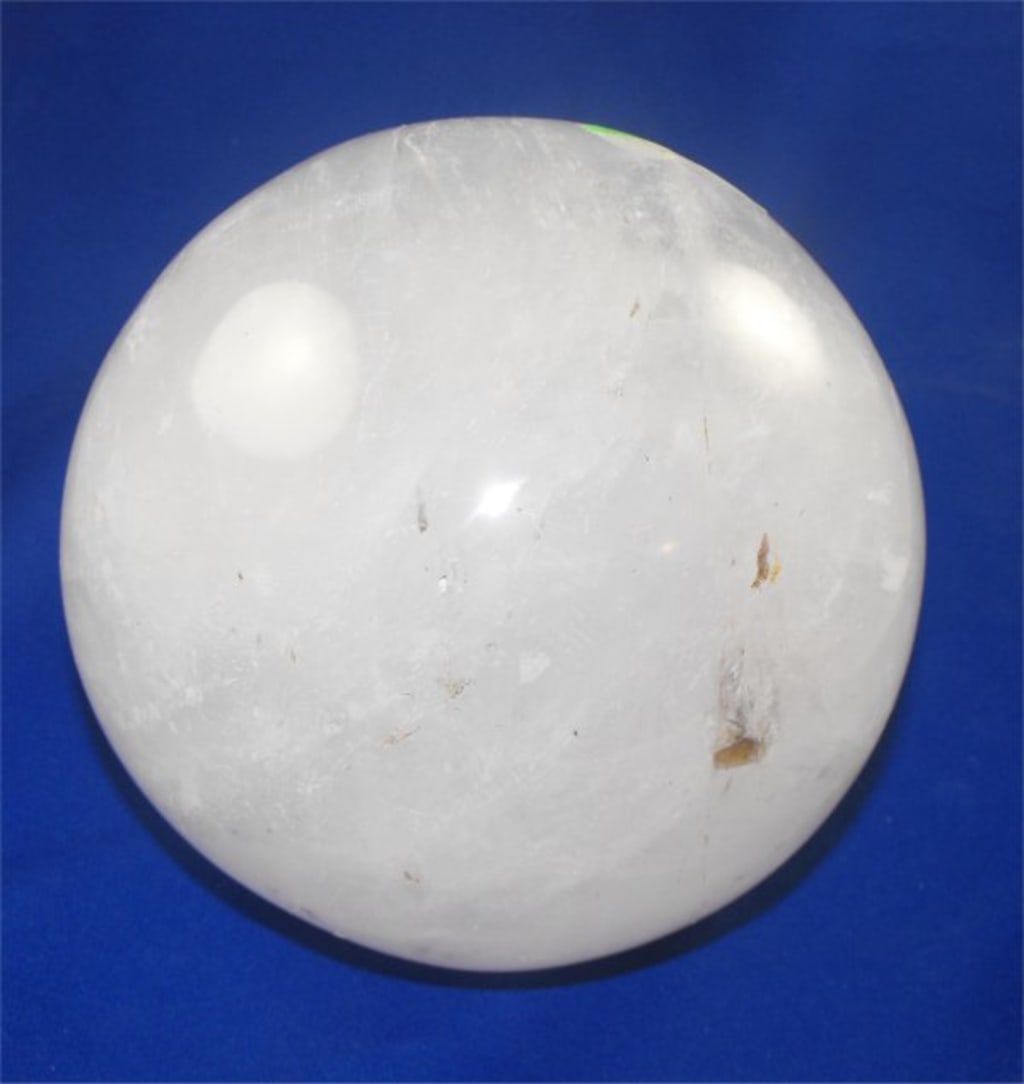 Clear Quartz
Metaphysical Healing Properties Of Clear Quartz, Silicon dioxide, (SiO2) aka silica, aka quartz, is part of the trigonal crystal system with a hexagonal crystal structure; hence why, a well-formed quartz point will be six-sided. It has a Mohs hardness of 7, making it a relatively durable mineral. Although there are many lovely cut and polished pieces, it's quite easy to find a natural point formation in clear quartz.
Clear Quartz (also known as rock crystal) is often called the master healer crystal, and for good reason, as it's one of the most (if not THE most) powerful crystals to work with for healing, manifestation and amplification. It's the one crystal that every crystal enthusiast and spiritually-inclined person should have. Clear quartz also happens to be the most abundant mineral found on the Earth's surface.
Throughout history, Clear Quartz held valuable meaning to several cultures. Its ability to reflect and refract light led many to view it as a source of mystical powers that go beyond our understanding of Earth. It was seen as a gift from Mother Earth that connected us to ethereal realms. The name "Quartz" comes from the Greek word for "ice." Take one look at a cluster of Clear Quartz, and you'll see where the inspiration comes from. Greek philosophers believed that the stone was a permanent form of ice that was so cold it would never thaw.
Metaphysical Healing Properties Of Clear Quartz, Clear Quartz is known as the "master healer" and will amplify energy and thought, as well as the effect of other crystals. It absorbs, stores, releases and regulates energy. Clear Quartz draws off negative energy of all kinds, neutralizing background radiation, including electromagnetic smog or petrochemical emanations. It balances and revitalizes the physical, mental, emotional and spiritual planes. Cleanses and enhances the organs and subtle bodies and acts as a deep soul cleanser, connecting the physical dimension with the mind. Clear Quartz enhances psychic abilities. It aids concentration and unlocks memory. Stimulates the immune system and brings the body into balance. Clear Quartz (Crystal Quartz, Rock Crystal) harmonizes all the chakras and aligns the subtle bodies.
Energetically, Quartz can be used to clear and stimulate all chakra systems and energy points in the body. It is especially useful in working with the heart and the third eye. When placing a Quartz crystal on the Third Eye during meditation, one will notice an increased sense of clarity and focus. This clarity and focus will allow one to achieve the "empty" state of mind necessary for effective meditative states. When the mind has been silenced to this degree, one can begin to remember and connect with one's own innate psychic abilities.
Metaphysical Healing Properties Of Clear Quartz, Quartz can be used to imprint with any energy or information and helps to focus the mind, aides in concentration and enhances mental ability. This crystal has been used to counter black magic, to perform diagnostic healing, and to communicate with spirits and other worlds. Quartz has the ability to receive, store and send energy, which makes it a powerful manifestation tool. Hold/gaze into the crystal, and put your thought/need (what you wish to manifest) into it. The Quartz Cluster receives the thought (and the feeling behind the thought), then stores and transmits those thoughts and feelings into the ethers. Thus, even while you're not thinking about that particular manifestation, the Quartz Cluster is still working on your behalf, putting out your thought forms.
Crystal Quartz is probably the most versatile, multipurpose, powerful healing stone on the planet due to is unique helical spiral crystalline form. It is a master healer and can be used for any and all conditions. It's stimulates the immune system and brings the body into balance. It takes the energy to the most perfect state that is possible; going back to before the disease set in. It cleanses and enhances the organs and subtle bodies and acts as a deep soul cleanser, connecting the physical dimension with the mind. One of the most dominant crystals on the planet earth. Clear quartz crystals are ubiquitous and can develop in different common conditions and environments and as such, they can be seen in all the world continents. Hence, they have become integrated into the culture of early civilizations. The name Quartz actually comes from the word "Ice" which formed the basis for some ideologies and meanings.
Clear Quartz Cluster 6, It is also quite beneficial for clarifying the emotional processes, which in turn will enlighten your creativity and inspiration. A stone used for studying and retaining information as is helps with concentration and retaining what is learned. Crystal Quartz is a power stone that harmonizes and balances. It enhances energy and thoughts, and purifies the spiritual, mental, and physical. It is also a powerfully protective stone, bringing the purified energy in.
Associations:
Astrological Signs: Capricorn, Gemini, Leo
Chakra: Crown
Element: Fire, Water
Planet: Moon, Sun