Long Time Music Promotor Takes on Childhood Cancer as His Cause
Childhood Cancer Becomes Riverdale Resident's Fight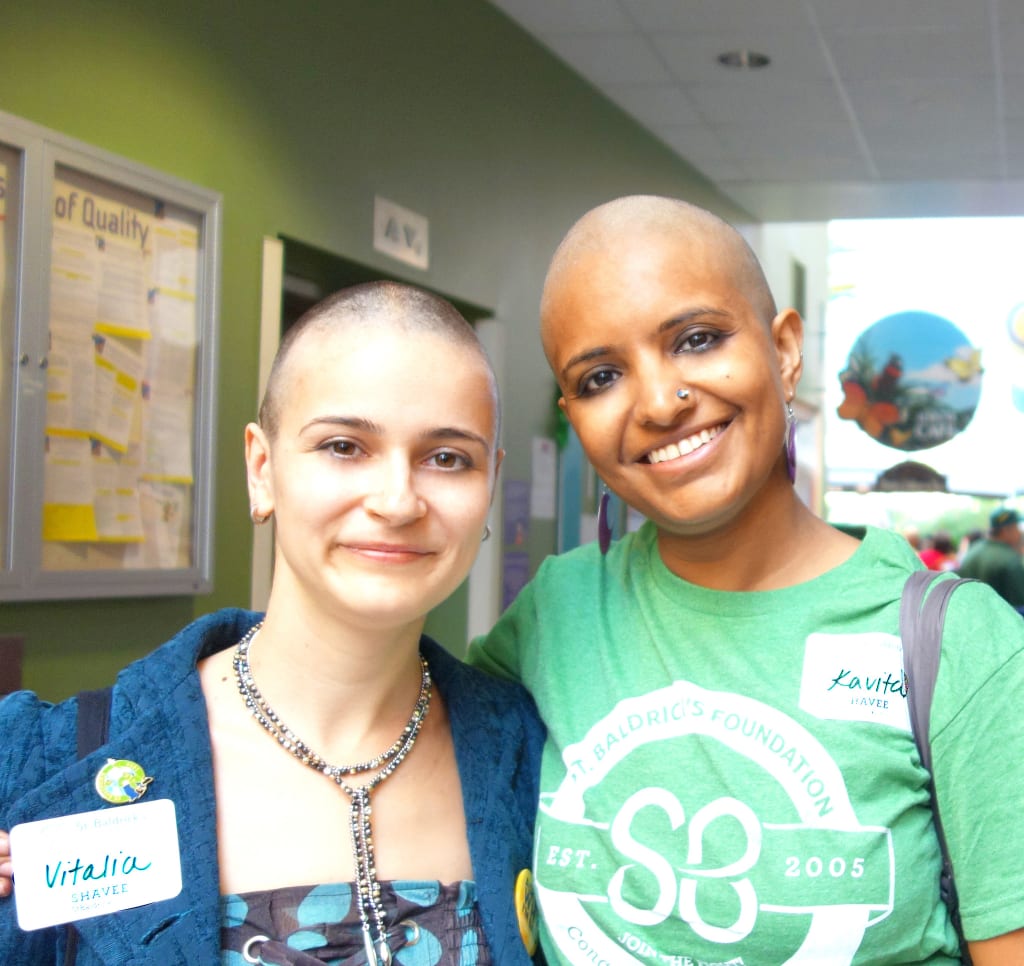 As much as we acknowledge the tragedy of childhood cancer, daily life and dissonance almost forces us to dismiss the instances. Long time music promotor Quay Carter resigned himself to a similar sentiment when a friend reached out on behalf of a young patient who wanted to meet pop idol Justin Bieber. However, he did agree to look at her video and then decide whether his music connections might make a difference. "It broke my heart," said the Riverdale, New York resident, and after pulling a number of strings, the teen heartthrob agreed to a Skype call. Unfortunately, the 14 year old girl died the day before the call was to take place. But Carter did not let the tragedy go and resolved to be a real difference maker.
"I wanted to make cancer my personal cause to fight against," said Carter.
Of course, he couldn't just drop everything, and a few years went by before he could make due around his busy schedule. One that has included 30 years of promotion for labels such as EMI and Capital Records and serving artists like Michael Jackson, Biggie, Tupac and Brittany Spears. But Carter just got the 501 (c) designation for Our Children Love Always and is ready to jump in head first.
Cancer Coverage Usually Comes up Short
In his education, Carter learned that most of the money raised goes towards research, and an unintended short fall results that leaves many families in a lurch. "We're going to raise money to pay for treatment for families who can't afford it," he says.
A scenario that lets those who complacently pay their premiums at least rest easy if, God forbid, it suddenly applies to them. Not quite, he says, "We pick plans that are affordable, but what they don't realize is that their plan might not afford them the high quality treatment they would like," he says.
Then the unthinkable becomes reality. "Insurance and coverage funds run out all the time," Carter asserts.
Dr. Brian Marr can speak to that first hand as an oncologist at Sloan Kettering. "He's a friend and is all in with anything we need," Carter says of his primary board member.
Even so, Carter aims for more of a cross section to fill out his board. "I want people from different walks of life — not just medical backgrounds," he says.
Ready to Run with It
The specs laid out, this leaves Our Children Love Always cued for a beginning. "We're about to start raising money," Carter reveals.
An avenue in already among the entertainment elite, Carter understands he must go against his normal grain for the greater good. "I don't like to be that guy who's always name dropping," he says of 30 years of connections he cannot overlook.
Among them, he can now include Denzel Washington And Colin Farrell. "My production company just closed with investors on a film called Inner Cities," he revealed.
But he still needs an inroad to influence that doesn't just look to the stars in Hollywood. "We have to build relationships with politicians to help this endeavor," Carter says.
He certainly understands the precepts of public relations as a promoter, but doesn't dismiss the learning curve in this venture. "I'm trying to educate myself on the politics of charities," he says. "It's very different from the politics of entertainment, film and music."
On the other hand, Carter won't get ahead of himself as he looks forward in the first year of operation. "I'm not looking at dollar values. I just hope we can boast that we've helped at least one child," he concludes.