Living With Epilepsy: How It Changed My Life - Part 3
The Results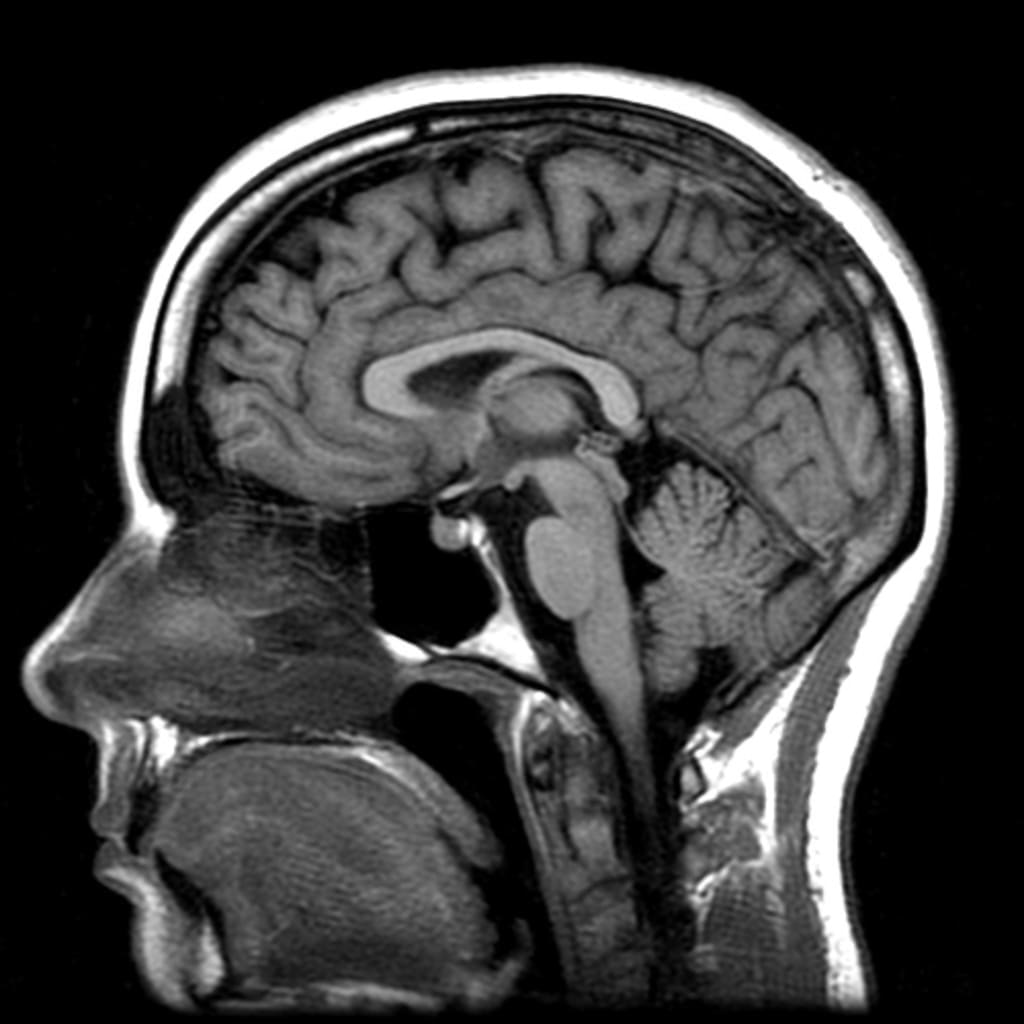 Two weeks had passed and the results had been sent to a neurologist and my pediatrician to review. The mass that was reported earlier was analyzed further and had a diagnosis. My parents received the call to set up an immediate appointment in order to review the results.
It only took a few days to schedule an appointment—for the priority was considered "Urgent." The day of the appointment, I was so terrified to find out what the doctors had found. "Do I have Cancer?" I thought, "Is there a tumor in my brain?" Waiting to be called in the examination room felt like hours. I tried to read a magazine, but it didn't calm the fear that overtook my mind.
Within the hour of our arrival, we were finally called into the examination room to discuss the diagnosis. "What do you think I have?" I asked my mom as we awaited the doctor's arrival. The only thing my mom could say was "I don't know." She seemed as nervous as I was. The doctor walked in greeting us, and immediately began explaining that the results yielded something quite unfortunate. Quickly bringing up the x-ray image results on the computer, I could clearly see what was hiding in my brain. There on the computer, the shape of my side brain was displayed, and very visibly, a dark spot overlapped a small portion. "What is that?" I asked hesitantly. "That is what is known as an Arteriovenous Malformation, or AVM, for short. Here," he said bringing up another picture. The following one was different. It looked very similar to a tangled ball of yarn or string.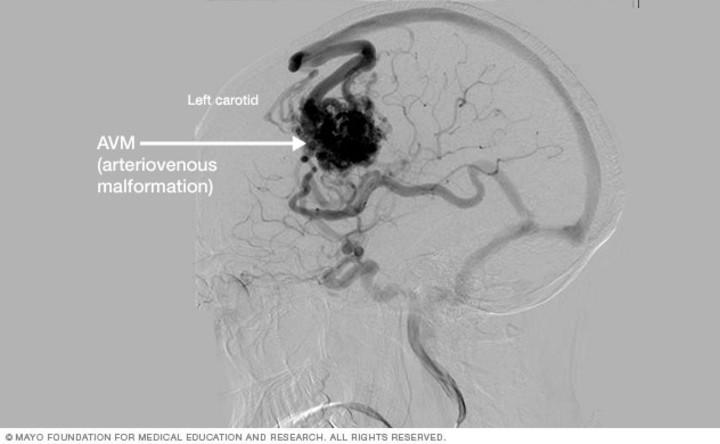 "It looks like a tangled ball of yarn," I quickly said. "Yes Jesus, in fact that tangle is causing your brain not to get correct blood flow," the doctor explained. This AVM was the cause of my seizure. My brain did not receive enough oxygen due to all those tangled arteries and veins. The abnormality could have gone undetected, but the occurrence of my seizure that night waved up a big red flag. My doctor had explained that the discovery at my age was quite a fortunate timing. If it had gone undetected longer, it could have caused serious consequences. Finally, after speaking more of the AVM's discovery, we asked: "What do we do next?" I needed to have it removed somehow, but that was a problem for us.
I live in El Paso, Texas and the city did not have any specialized pediatric neurosurgeons who knew how to perform the surgery. We had to look for surgeons nearby who were specialized and would be able to safely perform the surgery. It meant we had to travel out of town and locate the right person to help us take care of this problem. I was on a ticking time bomb; no treatment could lead to more seizures, or even cranial injury through the AVM bleeding, and ultimately, death. I had to be closely monitored in case I had shown any signs of a serious medical emergency.
We quickly began searching, all over the internet, making phone calls, asking hospitals and clinics in the city. Within a few days, we were able to find a neurosurgeon in Albuquerque, New Mexico. Albuquerque was not that far, maybe just a few hours from where I lived. I was relieved to hear that a neurosurgeon would be able to remove the AVM. Although, it was not just a simple "grab your bags and go" sort of thing; we had to call the neurosurgeon and wait to see if they could set up an appointment with us. We thankfully did not have to be placed on a waiting list, but my insurance was a little problematic at the beginning.
Although it had taken us a few phone calls and exchange of information, we were able to set up an appointment date with the neurosurgeon in New Mexico. With this, we began to get prepared for the consultation that would happen in a month. I was starting to feel some relief and hope, somebody was just a few hours away from home that could heal me. I'd be able to continue my life like normal, and I could tell everyone at home that a simple seizure almost knocked me off the horse.