Life of an Addict
With Paraplegia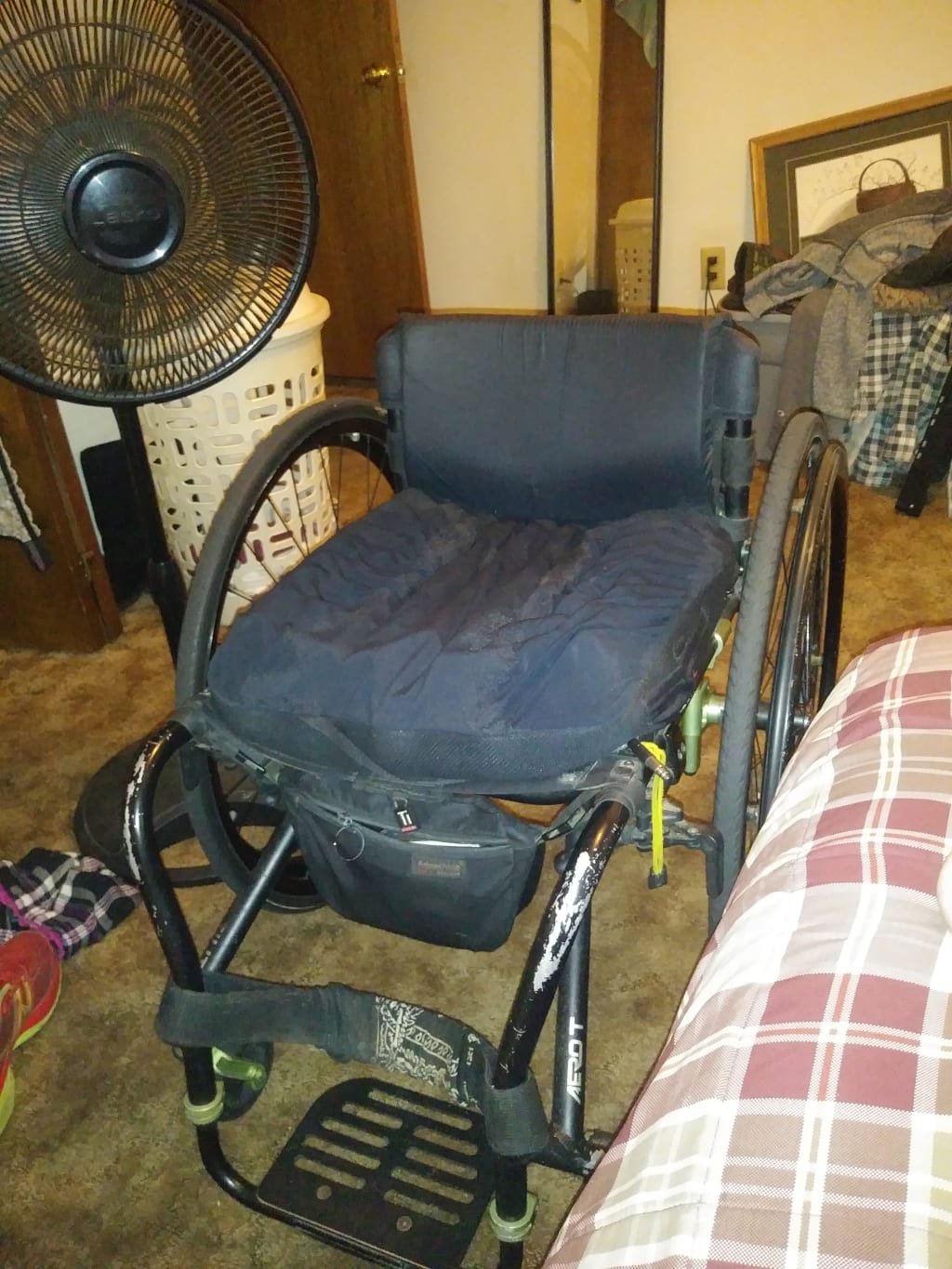 My legs..... 
How I Got Here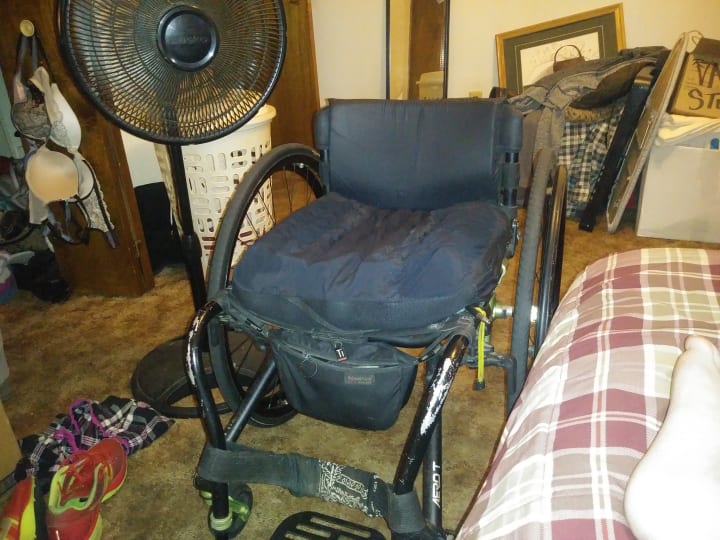 I was doing well. Compared to the life I was living for over ten years before. I was actually living an almost normal life again. I had a job, money in my pocket, and I didn't do anything worse than drink beer on the weekends. Oh, and my daily pack of smokes that I'll probably never quit. And I also forgot to mention the 80mg of methadone that I took every morning, to have this "normal life," that I speak so highly of. But, since I had stayed clean and provided clean urine tests to the clinic I went to, for the past 19 months, I only had to go in one morning a week and get my "6 pack." Which was 6 little take home doses of that wonderful cherry flavored liquid that made me feel like a normal person again. Even though many people look at it as "just another addiction" I didn't care because I loved what it had done for me.
It was November 30th, 2012. It was a Thursday morning. The only morning I had to make the drive to town to get my medicine. I tried to leave as early as possible, to beat the rush at the clinic. It was only open from 5:30 AM til 10 AM, Mon-Fri. Everything was normal as I drove my little pick up truck from my mother's to town. I got to the clinic and was told I had a urine test. This wasn't unusual because I only came in 4 days a month. So, basically I had a 25 percent chance of getting tested when I came in. So, I took my little cup I to the restroom and filled it with pee.
Everyone in the clinic was given a counselor that you could talk to any time you liked. I really liked my counselor and tried to stop by and say hi, at least, when I came each week. I told her how well I had been doing and that I would see her the following week. I walked out of the clinic and hopped in my truck and headed home.
I decided to take the back roads home that morning. Mainly because I love to drive. It was chilly and it had that leafy, fall smell that comes around Thanksgiving. I was about 2 miles from home when I came over a hill and saw a huge deer standing in the middle of the road. It had at least 8 points on its rack of horns. Being a good driver, I opted to try to swerve to miss the deer and drove into someone's front yard. To my surprise as I went up into the yard I hit a small hill that acted like a ramp and threw my truck about 4 feet into the air. When I landed it was right on top of another hill that came right under my seat. Ripping my seat from the floor board and basically crushing me between the seat and the ceiling. When I stopped I was shaking a little and had a fat lip from hitting my mouth on the rear view mirror. A friend of the family saw the accident and stopped and ran to my truck to see if I was alright. I lit a cigarette and told him I was going to be okay. I tossed my smoke out and he told me he was going to help me out of the truck. As I turned to push the door open, it hit me. "Holy Shit! I can't feel my legs!" That's when the pain hit me like a freight train. It must have been so bad it made me pass out. Because I don't remember anything from there till I woke up for a couple minutes later in a helicopter. They must have given me more morphine or whatever because I went out again. I woke up about 7 hours later in the ICU of a very well known hospital near the east coast, with my spinal surgeon telling me that I would never walk again...
humanity
Paraplegic artist that has been through more than 20 men go through in a lifetime. I want to share my life stories with you to let you "live my life" through my stories