I've Had my First Adjustment at 33
My First Chiropractic Experience was a blessing in disguise
There was a time I thought going to the chiropractor meant your back was so jacked up the only way they could fix it was to crack it back into place. Painful. Agonizing. Expensive. Can you blame me? The first real encounter I had with the chiropractor was a secondhand experience when I was seven. My dad was driving and I was in the backseat as my mom sat in the front passenger seat barely able to move. The flashback of her delicately limping while leaned up on my dad as he guided her through the parking lot is imprinted in my mind. It was like every step she took was her cautious effort not to step on a land mine.
From then on, I correlated the chiropractor as a last resort to rehabilitation. As I got older, I made attempts (not always successful) to be mindful of my posture when sitting for long periods of time, standing, and making sure to lift heavy objects from the knees. It's no joke what they say about turning 30 though; it's not as easy for your body to snap back as it was in your 20s. One wrong move is a pulled muscle and you develop aches and pains that didn't exist before. The snap back becomes literal because your knees, back and joint starts snapping in ways you didn't know possible. I don't mean to sound morbid because it's not all bad, most of these issues come from natural wear and tear over the years that can be reversed through consistent exercise, vitamins and supplements a healthy diet. In fact, I feel my best when I am working out consistently, intaking more fruits and veggies instead of processed foods or fatty foods and filling my body with herbs because doing nothing for your physical state assures prolonged physical health issues that could be avoided. So when it became my turn to make a visit to the chiropractor at 33, I took it like a rite of passage. Like a car, I reached the age my body needed a tune-up.
My mom, sister, and I run a food pantry, a certified 501-c3 non-profit organization in North Carolina, and while we are there during the week we are lifting heavy produce boxes, preparing meal boxes and bags and restocking shelves. Sometimes the loads are light and other days we are moving around and lifting pallets of items. The work itself is rewarding but in the long-run, it takes a toll on your body which inevitably happened to me.
It started with the sharp pain in my lower right back which at first I shrugged off as a result of the lifting and constant packing at the pantry, but I guess my back pain felt it needed a sidekick because it shot up to my neck. It became so excruciating that if I turned my neck a certain way, I was able to crack it on my own. Don't let me forget about the migraines, the throbbing in my right temple would penetrate to my eye. Although it was my first time experiencing these symptoms, after a couple of weeks of dealing with them I decided it was time to do something different.
Those who truly know me know that I am a whole advocate for self-care. My business, Perfect Blue Alchemy, is a community that my sister and I created to help others intentionally put their self-care and self-love first through the body and skin care products we sell. When theses symptoms formed, I got on my Pilates machine and used my massage gun. Both of these techniques worked temporarily but the symptoms persisted. Unironically, all my immediate family have been initiated into the back-cracking club so when my brother-in-law told me he had discounts to go to The Joint, the chiropractor he goes to, I took him up on that offer.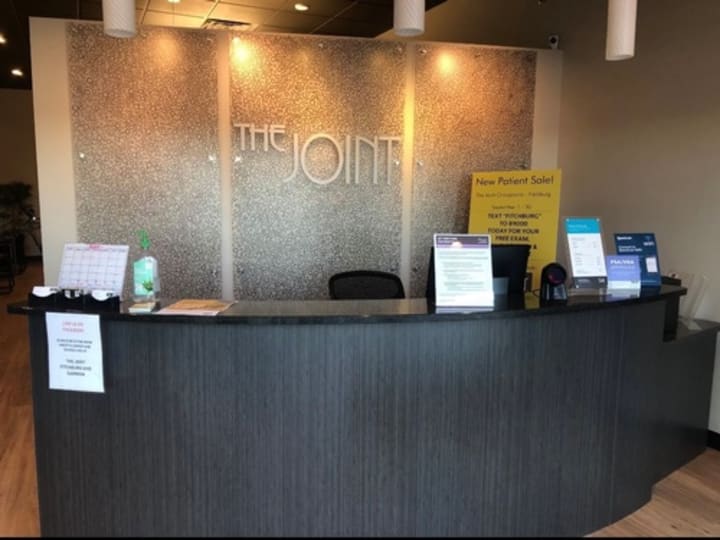 My anticipation was built up going to my first appointment because social media can have you going down the rabbit hole if you let it and after watching videos on social media of chiropractors cracking backs, necks, legs, and hips to gear myself up, I wasn't sure if I was going to be satisfied or left with more to be desired. I was comforted by the knowledge that chiropractors have been successfully adjusting people since 1895 with the first adjustment given by D.D. Palmer that restored a deaf man's hearing. The chiropractor I worked with was a young woman who looked like me which diverted my anxiety from wondering whether one wrong crack would leave me crippled to silently admiring her as a black woman in the field. My neck, back, hip and legs were all adjusted and my nervous energy quickly dissipated. The whole experience was all of fifteen minutes and it was pain free. I was given a detailed survey to fill out prior to my adjustment for a complete assessment and after my adjustment, my chiropractor gave me exercises to do at home to help strengthen my core and alleviate the pain.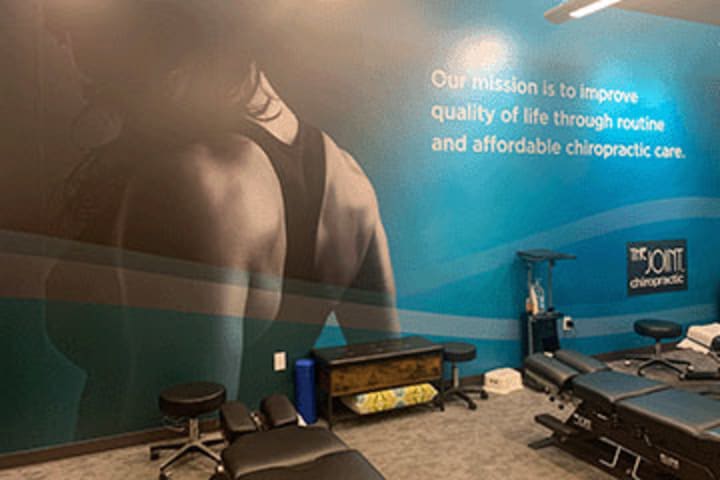 Although my second appointment is pending, I now see going to the chiropractor as a form of self-care; an appointment that everyone in their early thirties and older should incorporate at least a couple times a year.
Reader insights
Outstanding
Excellent work. Looking forward to reading more!
Top insights
Compelling and original writing

Creative use of language & vocab

Easy to read and follow

Well-structured & engaging content

Excellent storytelling

Original narrative & well developed characters
Eye opening

Niche topic & fresh perspectives

Heartfelt and relatable

The story invoked strong personal emotions
Add your insights