How to React to a Terminal Diagnosis
Here are some of the ways you can be proactive instead of reactive.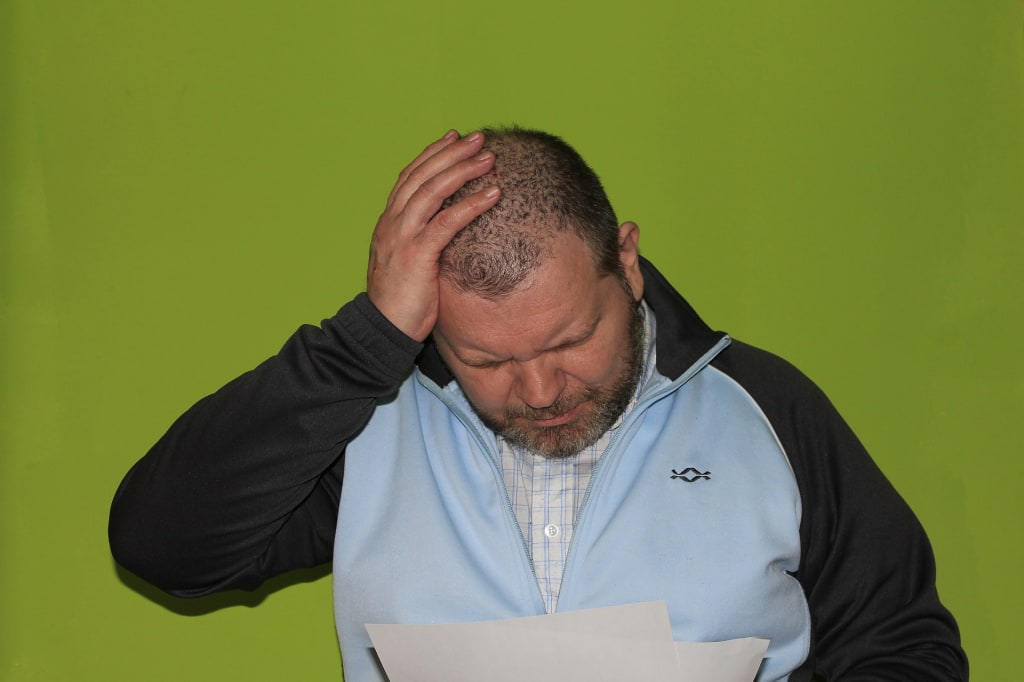 Life is full of joy, but it is also full of difficult moments and great tragedies. Learning that you are terminally ill is one of life's more difficult moments. If it has happened to you, you're probably feeling a flurry of confusing and difficult emotions. You may be angry, sad, numb, frightened, or physically ill. You may be feeling all of these things in rapid succession, or all at once. And you may not know what to do next.
How you handle this moment will be up to you, and there's no wrong way to come to terms with what is happening. But you may find the ideas below helpful as you chart a path forward for yourself and the people who mean the most to you.
Talk about your feelings.
What you're going through is incredibly difficult. It's OK to be feeling all kinds of emotions right now —and you should talk about those emotions, because that will help you process them and come to terms with what is going on.
You can and should talk to your loved ones, but don't be afraid to reach out to a mental health professional, too. Psychologists and other mental health care providers are trained to listen to people who find themselves in difficult situations or struggling with their emotions, and such professionals will be great listeners who offer valuable feedback. Therapy can provide you with insights into your thought processes and strategies for managing your mental health that can be absolutely invaluable during this difficult time.
Finding Reasons to Be Hopeful
Being hopeful after a terrible diagnosis does not necessarily mean hoping to be cured—while groundbreaking clinical trials are giving many of us hope that our most terrible diseases will be conquered, we have to trust our doctors and respect the facts. But you can and should do things to inspire hope in you. You can hope for a bright future for your family, or for the world. And you can hope to do something important to you before the end.
Consider setting a goal or planning a trip. Finding things to look forward to —things that can inspire you or help you appreciate the beauty in your life —can make a huge difference in this difficult time.

Communicating with your Family
Sharing difficult news like this with your family and friends is incredibly hard. Try to share the news in a setting that is as comfortable and private as possible for everyone involved, and be prepared to grieve along with them—sharing this kind of pain can be helpful.
Sharing the news will not be pleasant, but it can be cathartic, and friends and family can be an essential part of your support system as you move forward.
Preparing for the Future
Making end-of-life plans is important for all of us, but doing so takes on a new urgency when we are facing a difficult diagnosis. Though thinking about your own death is not the most pleasant thing in the world, it's important for you to make decisions about your final wishes.
You should work with a lawyer to create a will that will make things as straightforward as possible for your heirs—while ensuring as much of your wealth as possible goes to the people who it should (and not to the IRS).
Now is the time to decide on cremation services or burial services, a funeral ceremony, and any and all other related things. Planning funerals and cremations can be difficult (and more than a little pricey), and leaving that hard work to be done by your family isn't something that you'd want to do. Funeral directors are more than happy to work with you ahead of time, and that's what you should do if you have the ability and the energy.
This will not be an easy time, but it can be a beautiful and important one. Take time to care for yourself and for your family, because nothing is more important.