How disposable medical protective wear help in the combat against Coronavirus
Disposable Medical Protective Wear Market Demand in Current Time is Skyrocketing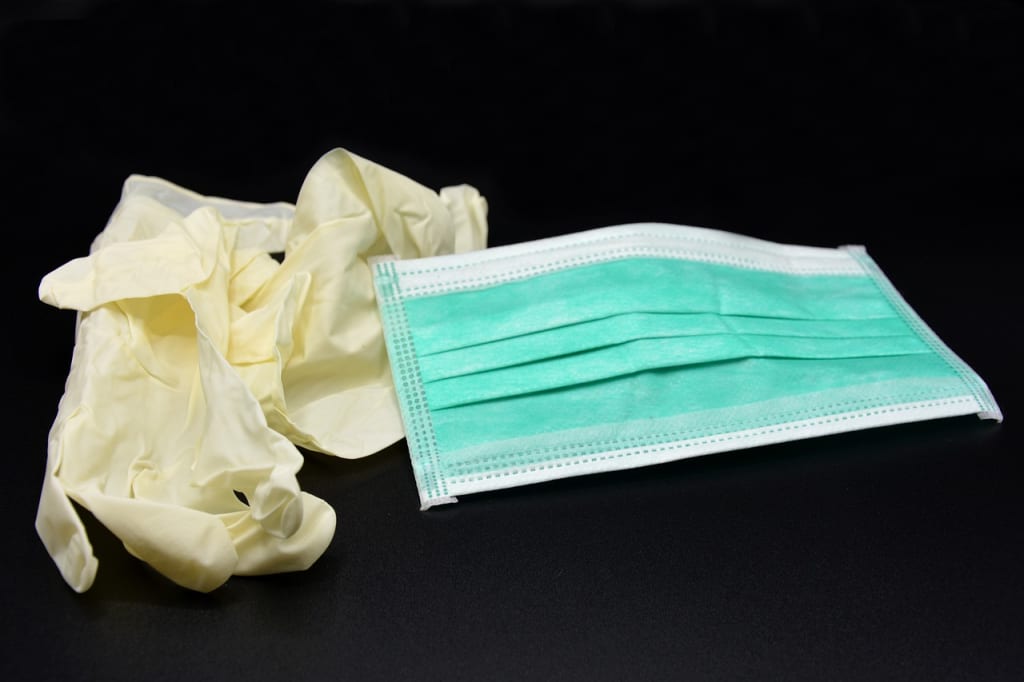 Medical protective wear, also known as Personal Protective Equipment (PPE) is a set of preventive clothing equipment that aims to protect people working in the healthcare industry from acquiring a disease from patients, as well as to keep patients safe from the risk of spreading diseases to others. In this category of medical protective wearing are included gloves, gowns and eye/mouth and nose protection. Besides being a way of protection, as stated by the Food and Drug Administration (FDA), medical protective equipment were designed with the intent to protect patient and health care professionals from transferring microorganisms, body fluids and particulate matter, additionally, it is fundamental to say that is not enough to have the right and safer equipment to wear, it must be wasted in the right and conscientious way as well.
Furthermore, inside the PPE's market, there are the isolation gowns, which offers varying resistance to blood depending on the type of the material, its impermeability-permeability, its wear and tear, and its processing conditions. Although laboratory studies have produced mixed results for the effectiveness of gown use, appropriate gowns are recommended to prevent or reduce exposure to bloodborne pathogens of HCWs. A study publish in the National's Library of Medicine website shows that effectiveness regarding to the isolation gown's resistance depends on the material, the impermeability capacity, processing conditions and how easy it is to wear and tear. It is important to mention, though, that the studies are divided in opinion of how effective the use of isolation gowns as a disposable protective wear equipment are, however, it is always recommended that not only appropriate gowns must be worn to avoid or at least reduce exposure to bloodborne pathogens of HCWs, but also masks, gloves and protective glasses.
It is almost impossible to talk about the disposable protective equipment market and not mention Coronavirus. Undeniably this market had a huge impact caused by the infection that hit the world this year. The UNICEF website provides some incredible numbers about the distribution of disposable medical equipment this year, in their words: "During Q1 2020, the UN have delivered over 6.4 million gloves, 1.8 million surgical masks, and 1 million gowns to countries across the world. However, an enormous gap remains" In the same way, the alike source mentions that the most searched and needed medical wear equipment were masks, surgical masks and medical gowns, as these items hold a massive importance in the personal care for the frontline workers.
Finally, with all being said, it is noticeable, now more than ever, the solid the importance of all PPE, not only in ordinary days, but particularly after the impact and rapidly spread of the disease. As showed above, the market shows incredible number after the impact and the tendency is to grow more notably, as – even though scientists are working on a vaccine for the coronavirus – the situation remains the same, focusing – for the most part - on preventing measures. In regards of production, with no surprise China is the leader in manufacturing of the PPE. During the period, China is estimated to produce over 20 million masks a day, around fifty percent of surgical masks globally. As UNICEF illustrates: "China reportedly boosted the production of masks more than five-fold earlier this year, providing a daily production capacity of 110 million units and has likely increased production further since that time." As a matter of fact and in a view of recent news, it is likely that this wave is far from its end, with number growing exponentially over the days (in some particular countries), this leads to the direction where the massive production of medical protective wear equipment continues and, regarding to Coronavirus, with no date to end. Some of the growing markets in this scenario are: Disposable Medical Surgical Mask Market and Disposable Medical Sterile Surgical Gloves Market.