Heart Chakra and Self-Acceptance Gemstones and Crystals
An Array of Gemstones and Crystals for Those Who Are Wanting to Open Their Heart Chakra
You know what your heart chakra is. You just need tools to help open it up so you can work through self-acceptance and forgiveness. I got you.
Before you read on, please note that although crystal/energy work is amazing, it is not suggested to blatantly ignore how medical/psychological/psychiatric professionals can help you as well. Combine the advancements of healing instead, please.
Amazonite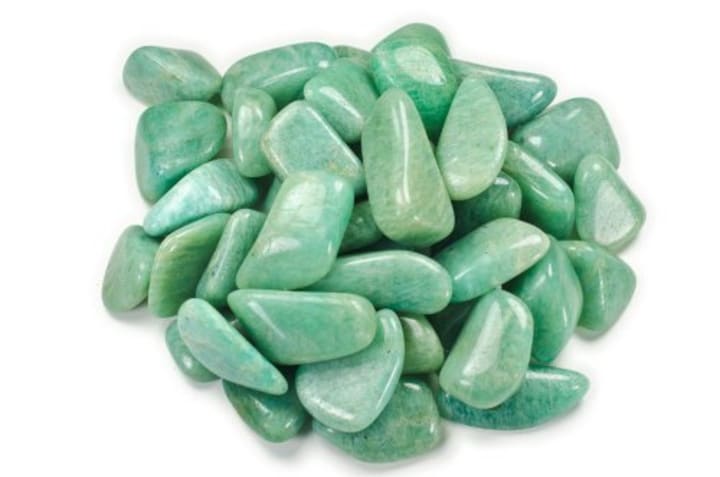 Linked to—5, Virgo, Uranus
Metaphysical Properties: Combines intellect and intuition, aligns the physical body with the etheric body, balances masculine and feminine energy
Physical/Mental/Emotional Properties: blocks stress, absorbs microwaves and cellphone emanations, helps with illnesses caused by oversensitivity, awakens compassion, supports self-confidence and determination, releases grief from the body, promotes health for artistic souls, works best with those who are more feminine
Prehnite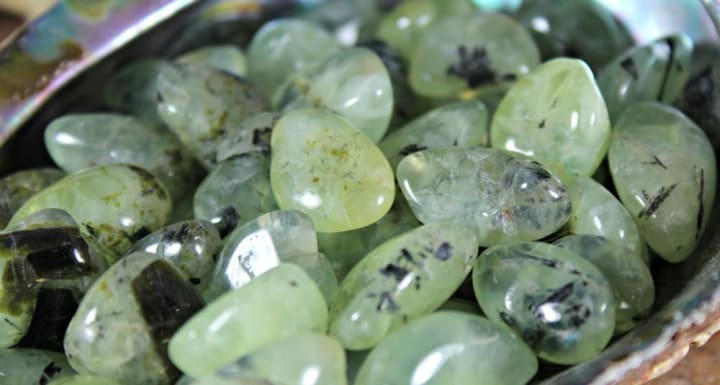 Linked to—5, Libra
Metaphysical Properties: "heals the healer," helps with connecting to Archangel Raphael and other beings/extraterrestrials linked to the heart chakra (or green ray), seals and protects auric field, helps harmonize with elementals, revitalizes environments, helps one to "declutter," restores divine manifestation
Physical/Mental/Emotional: helps precognition and memory, deals with fears and phobias, decreases nightmares
Peridot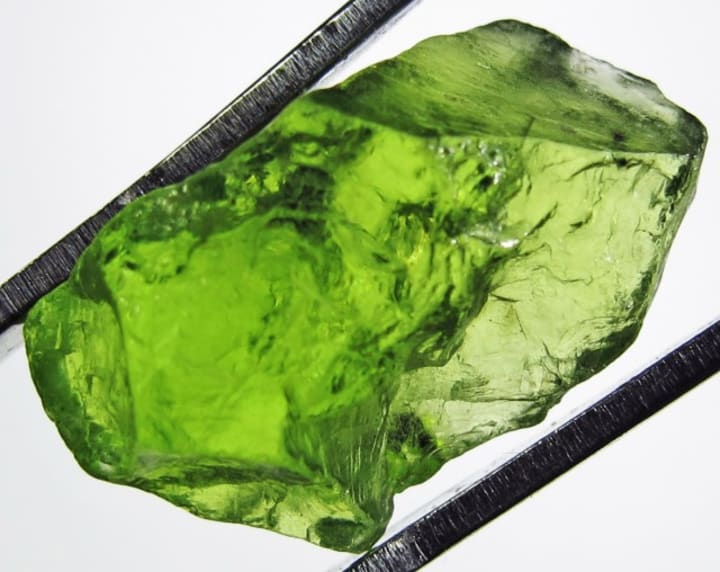 Linked to—5, 6, Virgo, Leo, Scorpio, Sagittarius, Venus
Metaphysical Properties: keeps evil spirits away/protective properties, helps with healthy detachment, encourages seeking advisement from the higher self (or higher heart), reveals truth about destiny or spiritual purpose, guides healers
Physical/Mental/Emotional: helps release grudges and let go of the past, deals with jealousy, resentment and anger, helps metabolism, helps digestive problems, helps personality disorders
Jade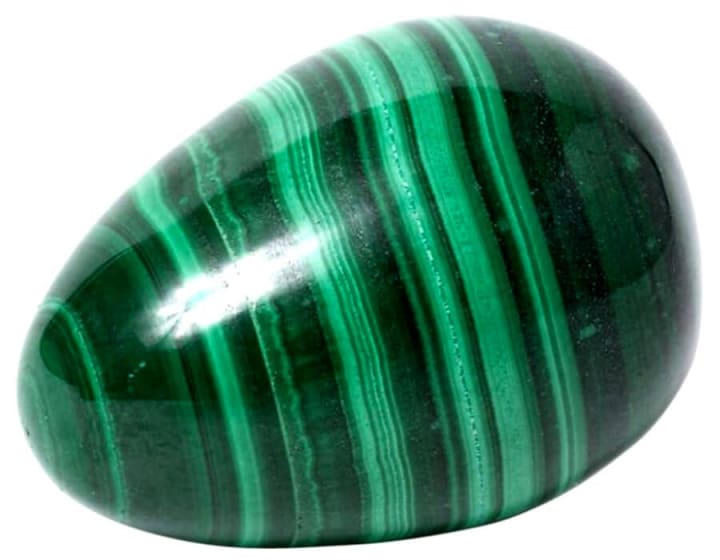 Linked to—1, 9, 5, Aries, Taurus, Gemini, Libra, Venus
Metaphysical Properties: Protects from physical harm, controls the weather (helps with weather magick), the "dream stone," promotes an authentic nature, stabilizes personality
Physical/Mental/Emotional: longevity, detoxification, fertility, childbirth, serenity, stabilizes emotions, melancholia
Emerald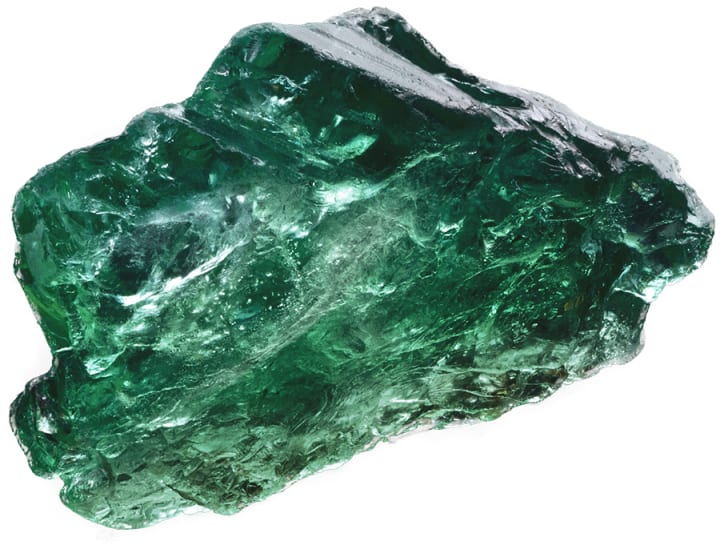 Linked to—4, Aries, Taurus, Gemini, Venus
- Metaphysical Properties: protects travelers, protects from enchantments, good for exorcism, warns of disloyalty, enhances metaphysical talents, (can be overwhelming to some if worn for too long)
- Physical/Mental/Emotional: "successful love" stone, brings love between partnerships, increases integrity, enhances mental abilities, helps with claustrophobia, improves discernment, detoxifies
Gaia Stone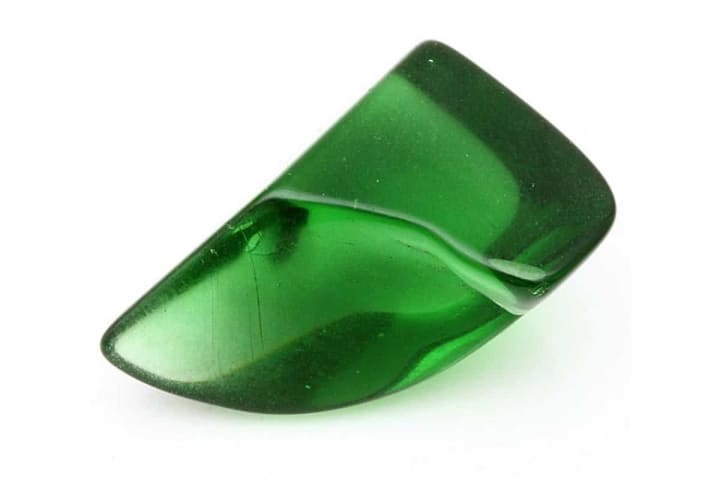 Linked to—9, Aquarius
Metaphysical Properties: links to the devas and anima terra (the soul of the earth), good for prosperity and earthing, boosts healing abilities and empathy
Physical/Mental/Emotional: self-healing, emotional wounds, help with trauma (PTSD specifically)
Green Aventurine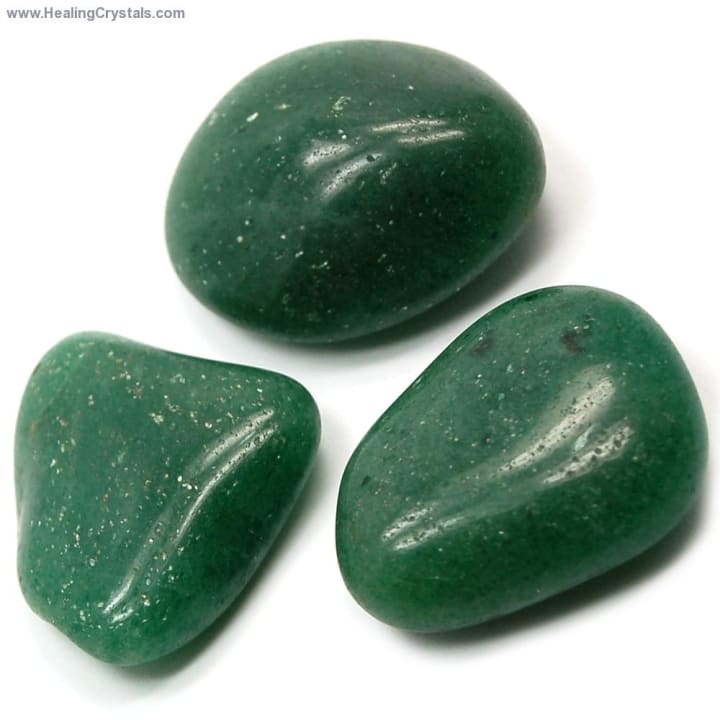 Linked to—3, Aries, Mercury
- Metaphysical Properties: harmony, "gambler's talisman," boosts positive energy, prevents energy vampirism, stabilizes mental energy, balances masculine and feminine energy, boosts empathy, prosperity
- Physical/Mental/Emotional: prevents geopathic stress*, cleanses environment, marries intellect with emotion, helps healing the spleen
*the relationship between the earth's energies and a person's. Can either be healthy, overwhelming, or weak (a common study in feng shui)
Malachite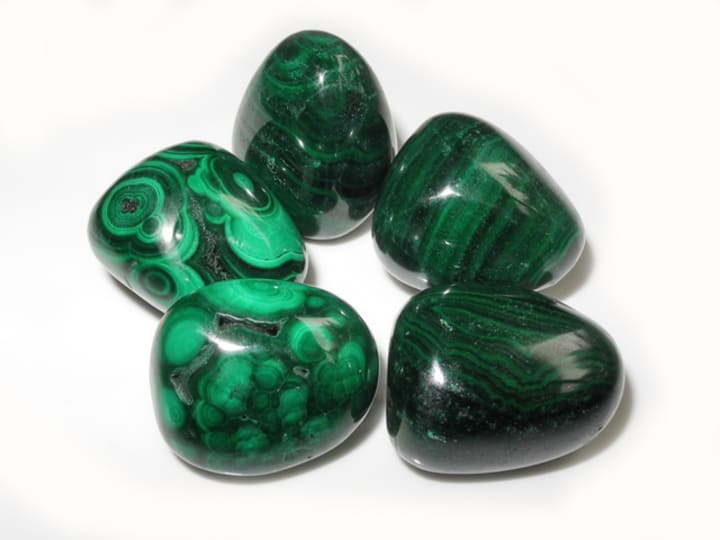 Linked to—9, Scorpio, Capricorn, Venus
Metaphysical Properties: protects against the evil eye (hexes and harmful spirits), powerful cleanser, helps with past-life regression, reveals spiritual blockages, strong connection to devic forces, heals the earth, good for scrying or visiting the spiritual plane, brings visions of one's consciousness,
Physical/Mental/Emotional: (wear this stone only if polished/tumbled. because it's copper, it's toxic if not handled properly) helps one be responsible for their thoughts/feelings/actions, absorbs negativity, helps with stress and allergies, helps asthma (clears the environment), helps arthritis and epilepsy, helps with diabetes
Rose Quartz (You probably expected this one to show up eventually, huh?)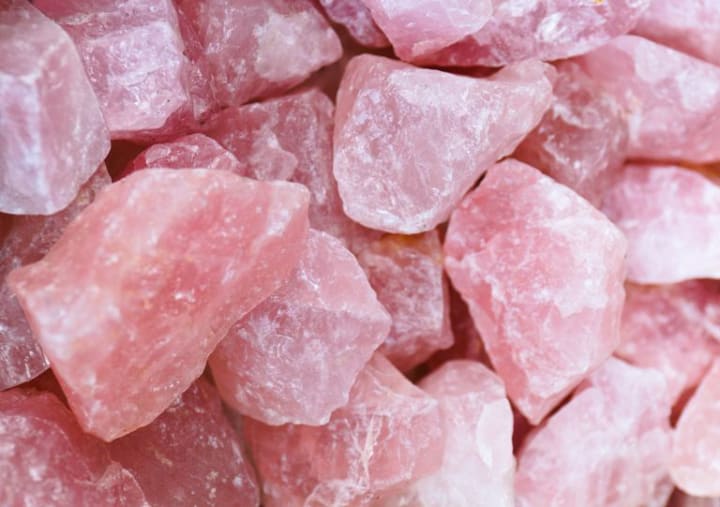 Linked to—7, Taurus, Libra, Venus
Metaphysical Properties: strongest heart healing crystal, attracts love, restores trust and harmony, enhances positive affirmation, stimulates universal love
Physical/Mental/Emotional: releases unexpressed emotion, heals heartache and trauma, boosts self-trust and self-love, replaces negative energy with loving energy, decreases anxiety, lowers blood pressure, strengthens empathy and sensitivity, helps during a mid-life crisis, helps with sexual imbalance and trauma
Eudialyte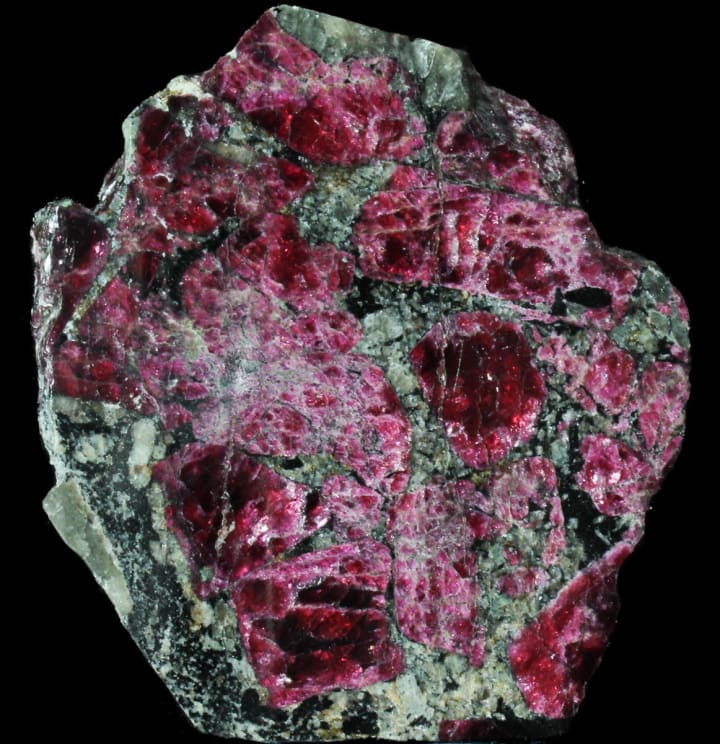 Linked to—3, Virgo
Metaphysical Properties: "soulmate" stone, sleeping with stone reveals truth about soulmate ties, strongly imbued with life force (personal power)
Physical/Mental/Emotional: helps calm emotional toxicity (jealousy, anger, guilt, bitterness), helps cellular healing and nerve damage, connects emotional and mental energies
Rhodochrosite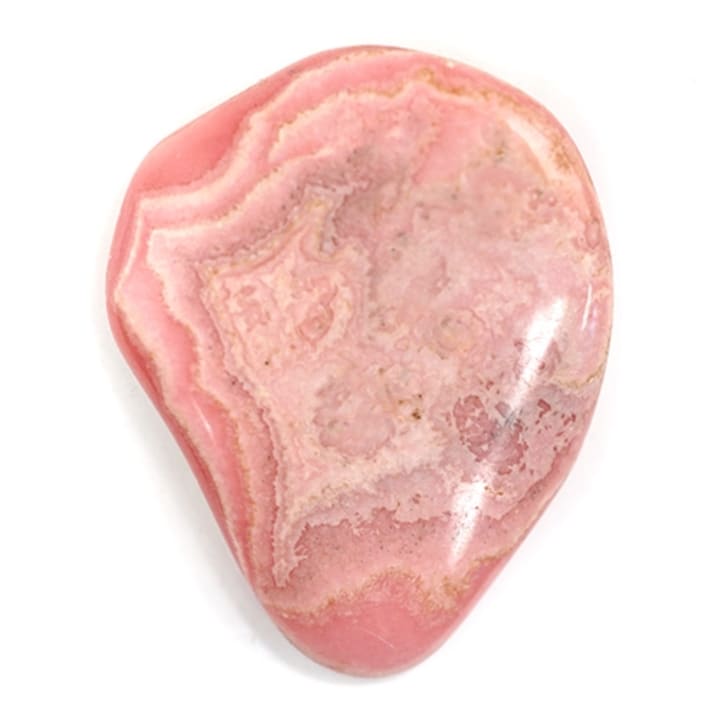 Linked to—4, Leo, Scorpio, Mars
Metaphysical Properties: expands consciousness, activates the higher mind, claircognizance, enhances dreams, harmonizes spirit with the material realm attracts soulmates
Physical/Mental/Emotional: enhances feelings of compassion and intimacy, helps one confront pain/abuse (especially sexual), stops one from shutting down, facing one's truth without excuses and evasion, self-forgiveness, helps with depression
Rhodonite
Linked to—9, Taurus, Mars
Metaphysical Properties: grounding, balances masculine and feminine energy, helps mantra meditations
Physical/Mental/Emotional: encourages forgiveness, helps face abuse and self-destructive ways, helps with panic attacks, prevents hostility and revenge
Thanks for reading and you're welcome.
Reference: The Encyclopedia of Crystals by Judy Hall (2013)