Go Nuts for Heart Health
When incorporated into a balanced diet, nuts are a key ingredient to a healthy heart.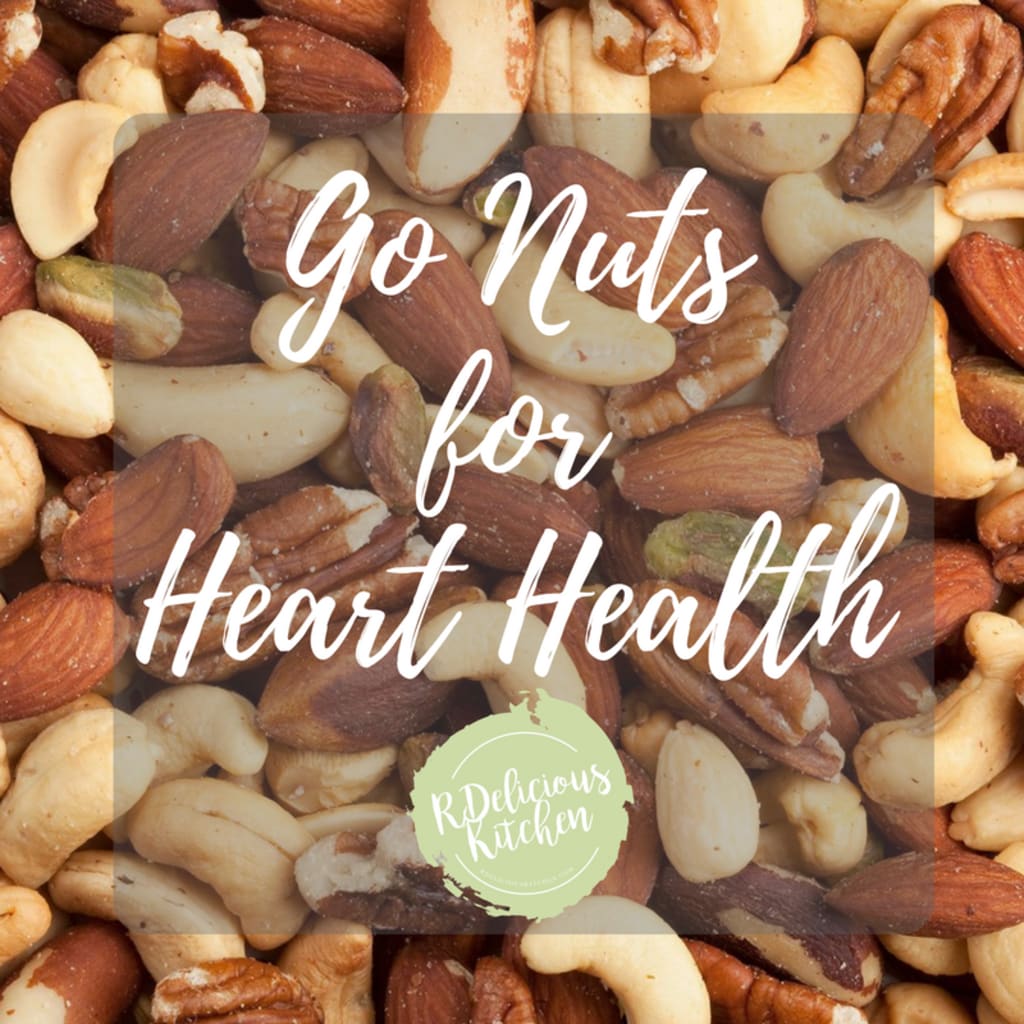 People who eat nuts as part of a heart-healthy diet can lower the low-density lipoprotein (LDL, or "bad") cholesterol level in their blood. High LDL is one of the primary causes of heart disease.
Eating nuts as part of a healthy diet can be good for your heart. Nuts, which contain unsaturated fatty acids and other nutrients, are a great snack food, too. A serving is a small handful (1.5 ounces) of whole nuts or 2 tablespoons of nut butter (which is the serving size recommendation from the American Heart Association). But again, do this as part of a heart-healthy diet. Simply eating nuts and not cutting back on saturated fats found won't do your heart any good.
Why Are Nuts Considered 'Heart Healthy'?
Besides being packed with protein, most nuts contain at least some of the following heart-healthy nutritional components:
Unsaturated Fats. The "good" fats in nuts–both monounsaturated and polyunsaturated fats–help lower cholesterol levels.
Omega-3 Fatty Acids. Many nuts are also rich in omega-3 fatty acids. Omega-3s are a healthy form of fatty acids that help your heart. Nuts are one of the best plant-based sources of omega-3 fatty acids.
Fiber. All nuts contain fiber, which helps lower your cholesterol. When fiber is consumed regularly as part of a diet low in saturated fat and trans fat, soluble fiber has been proven to work wonders in increasing overall diet quality and decreasing risk of cardiovascular disease. The explanation is simple; fiber makes you feel full, so you eat less.
Vitamin E. Vitamin E may help stop the development of plaques in your arteries, which can narrow them. Plaque development in your arteries can lead to chest pain, coronary artery disease or a heart attack.
Plant Sterols. Some nuts contain plant sterols, a substance that can help lower your cholesterol. Plant sterols are often added to products, but sterols occur naturally in nuts.
L-arginine. Nuts are also a source of L-arginine, which is a substance that may help improve the health of your artery walls by making them more flexible and less prone to blood clots that can block blood flow.
How Many Nuts Are Too Many?
As much as 80 percent of a nut is fat. Even though most of this fat is healthy fat, it's a lot of calories nonetheless. That's why you should eat nuts in moderation.
Instead of eating unhealthy saturated fats, try substituting those foods with a handful of nuts or a tablespoon or two of nut spread. The American Heart Association recommends eating four servings of unsalted nuts each week; be sure to select raw or dry-roasted nuts rather than those cooked in oil.
Article originally published on RDelicious Kitchen