Fibro and My Life
Coping with the Disease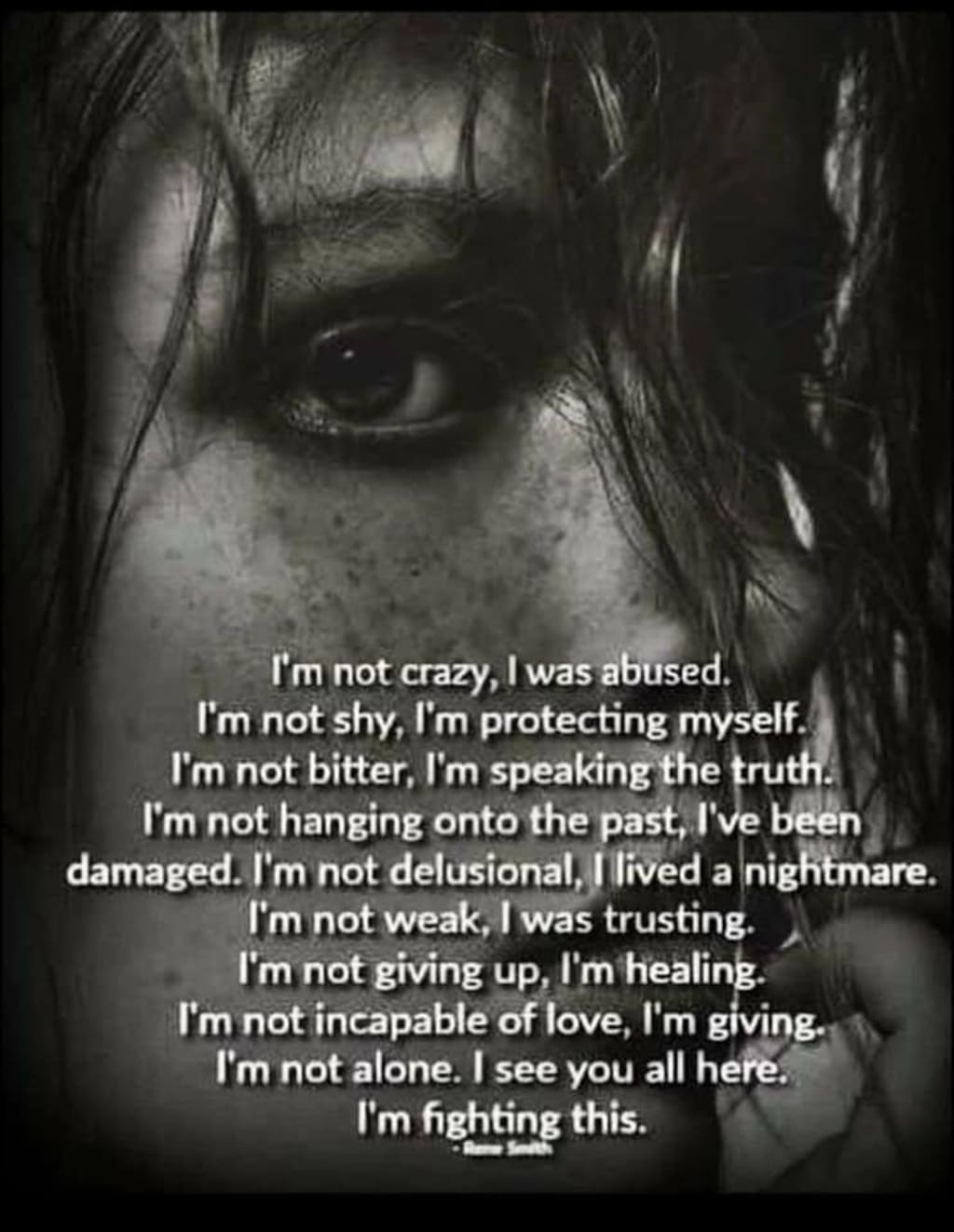 Nine years ago, I sat in the hospital, waiting for results back from the orthopedic team, I had been struggling for few years at that point. I was always tired, my arms and legs felt heavy, I couldn't function properly, every joint ached. Even something as simple as wearing clothes hurt, my skin felt bruised and I couldn't focus on feeling anything other than the pain in my body. The doctor told me that I had fibromyalgia, a neuro-transmitting auto immune disease. I heard the words terminal and no cure and was in a haze of anxiety I will never be cured and eventually my body will overload on pain that much that I would need constant pain relief, which over prolonged usage would cause liver and kidney damage possibly failure and there was nothing I could do to change it.
Scientists that have done tests on multiple patients think that this disease is triggered by a traumatic event in your life; they can take their pick with my life there's been that many I wouldn't be able to pin it down to just one factor, so I researched the hell out of this illness. I tried to educate myself on what the symptoms were and learnt that I couldn't pin it down to anything specific, this disease is ever changing and no two days are the same. Some days I can function and some days I can't, added to this a slew of mental health issues and there was no way that I would be able to be employed, my husband cares for me and our children twenty four hours a day, seven days a week, I couldn't be prouder of how he manages to roll with the punches.
I suffer with arthritis in my spine and in my pelvis, so putting one foot in front of the other is a major achievement and we celebrate the little victories, being able to do intensive physio everyday with the additional help of my husband to move and lift my legs and rotate my hips is something that has to be done and there are days where I cry through it and feel like I could scream in pain but I persevere, I have to if I didn't the disease would swallow me whole, all the self help videos and advice medications and herbal techniques in the world can't help, no two sufferers are the same and what we each sufferer from is different, our recoveries are different and our symptoms are different, the only thing we all have in common is that we all fight in our own way to not have this disease be the definition of our personalities, to not let the world see how much of a struggle just existing really is.
The physio can help sometimes, but other times I really struggle, putting one foot in front of the other, I have support around me but at times I just feel like a complete burden, I'm only thirty six years old, but already my body is bent and twisted trying to make it through the days, the popping of my tendons when I move and the stress that it causes to my muscles, has me feeling old before my time, but I shall always push myself that little bit more so that my kids see that if you can keep trying you can succeed in all your endeavors.
Taking tablets everyday can take it's toll on your body, they can leave me tired, achy, tearful and every once in a while it will affect my mental health. What I really want is the surgery I need to realign my back, but every year they assess me and then say they are reluctant to do the surgery... and every year I find the strength from my family and my close friends as they rally round me to pick me up, without them my journey would be so much more difficult and lonely, they buoy me up when I feel like I am drowning and keep my head in the game.I have fybromyalgia, some days it kicks my arse, other days I'm a warrior fighting to live but I will never allow it to swallow me whole, it can take my body and then my organs one by one but I will always try to show that I can beat it by living.
health
About the author
I'm 35 and on a mission in my life, not for me but for future generations,to try and stem the need of people for things and replace it with love for people again,to try and show compassion where it is needed and help others like myself
Reader insights
Be the first to share your insights about this piece.
Add your insights