Female Neck Liposuction for a Naturally Beautiful Neck and Jawline
Neck liposuction using Smartlipo removes excess fat deposits and tightens skin to results in a well-defined jawline and neck.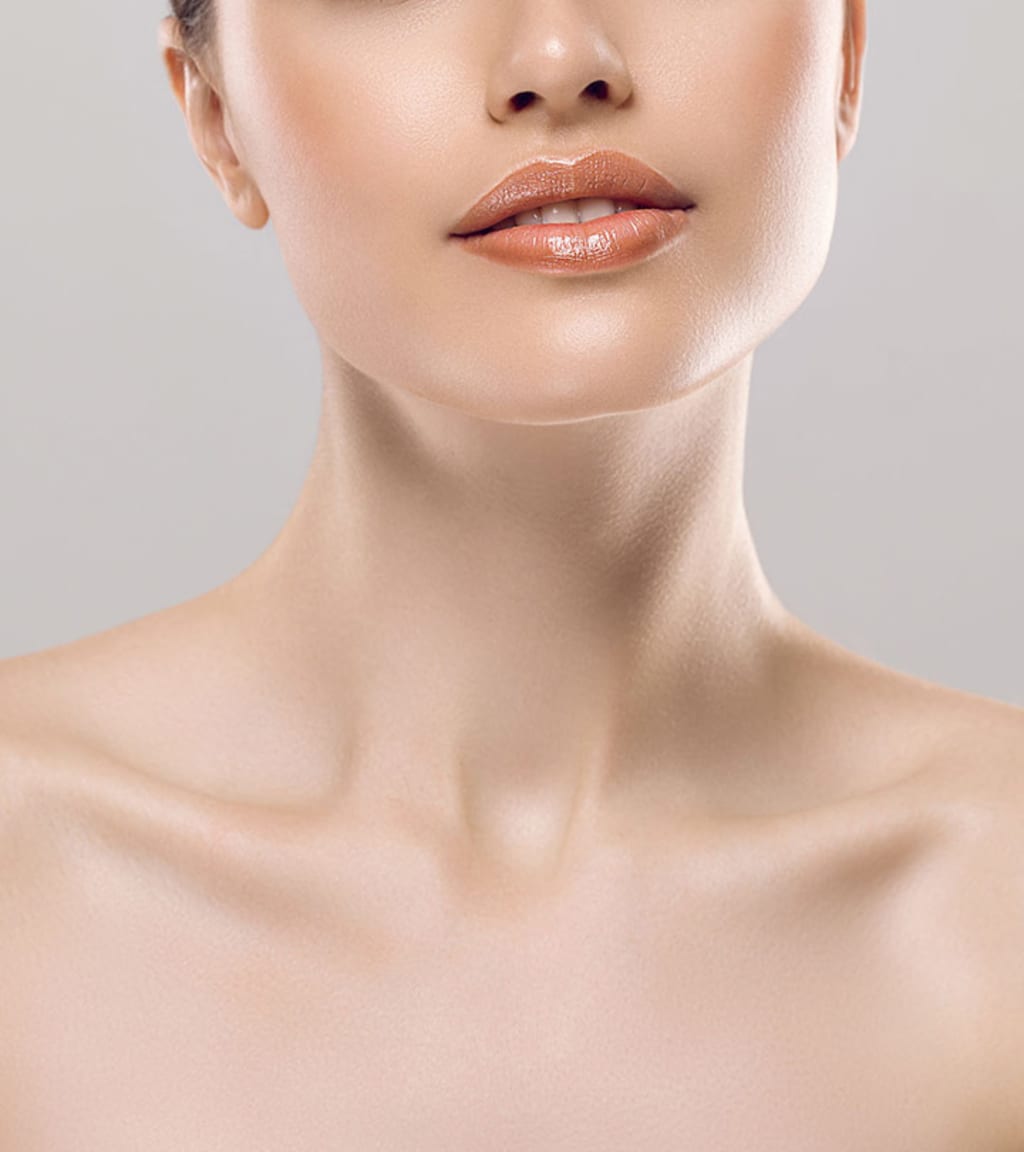 Women desire a smooth, well-defined neckline which symbolizes youthfulness. However, hormonal imbalances, genetic disorders and significant lifestyle changes tend to cause build-up of fat in the neck, often leading to a double chin. In most cases, even diet and exercise cannot address this concern. Female neck liposuction is an effective and long-lasting solution to a double chin. The procedure helps women to achieve the naturally beautiful neckline they desire. Reputable plastic surgery practices offer neck liposuction in New York using the advanced laser-assisted Smartlipo Triplex workstation. This minimally-invasive procedure removes unwanted fat and tightens loose, sagging skin and muscles and comes with minimal downtime and surgical trauma.
The FDA-approved Smartlipo Triplex workstation combines the power of three laser wavelengths – 1440, 1064 and 1320 nm. Laser energy melts the excess fat, allowing it to be easily removed. It also works to tighten the skin. Smartlipo's intelligent delivery systems, SmartSense™ and ThermaGuide™, monitor skin temperature and prevent overheating. Minimally invasive laser liposuction Improves neck contour and restores definition to the face
offers several benefits –
• Liquefies and removes superficial as well as deep fat
• Involves minimal pain and discomfort
• Short treatment time and quick recovery
• Long lasting results
Ideal Candidates for Female Neck Liposuction
Not all women are ideal candidates for neck liposuction treatment. If you are considering the treatment, you will be carefully evaluated by a reliable plastic surgeon to see whether laser lipolysis will help you achieve your neck contouring goals. In general, to be a good candidate for neck liposuction, you need to meet the following criteria -
• Have disproportional areas of localized fat deposits below the chin
• Are at least 18 years of age
• Are in good health without any underlying medical conditions
• Have good skin elasticity and skin tone, with no sagging
• Are close to your ideal body weight
• Have realistic expectations about the outcome
What the Procedure Involves
Performed on an outpatient basis under local anesthesia, the laser liposuction procedure requires only minimal incision to insert the cannula. The plastic surgeon begins the procedure by marking the treatment site. The surgeon will use the minimally invasive cannula of the Smartlipo device to deliver laser energy to target the fat cells by making tiny incisions in the skin. The laser energy liquefies the fat so that it can be suctioned out gently, leaving the surrounding tissues unaffected. The scars would be hardly visible as the incisions are placed in discreet locations under the chin.
Patients need to take proper care of the incision site. This is crucial to for smooth recovery and to reduce risk of infection and possible scarring which will affect the results. Patients are generally advised to take complete rest on the day after surgery. They may be advised to wear elastic compression collar around the neck and jaw line area for a period of up to 6 weeks following surgery for optimal results. Patients are advised to sleep with their head on the bed elevated for one week after the treatment. They should avoid bending, lifting or straining the neck area until complete recovery. When compared to conventional liposuction surgery, the recovery period for laser liposuction is shorter. Most patients return to their normal routine within 24 hours. While neck liposuction provides attractive results, weight gain can compromise the outcomes. That's why it's important to maintain a healthy lifestyle if you want your results to last.
Women who are planning to undergo neck liposuction in NYC, should make sure that they choose an AAAASF- accredited plastic surgery facility. Established plastic surgery practices provide the services of plastic surgeons who are skilled and experienced in performing the procedure. Reliable surgeons will evaluate patient concerns and develop a customized treatment to help them achieve their goals. They will also provide comprehensive care till complete recovery.