Everything You Should Know About Coronavirus At-Home Test Kits
Amidst these hectic times, it is important to ensure the health and safety of yourself and those around you. DTC wellness company Everlywell is looking to make that a little easier.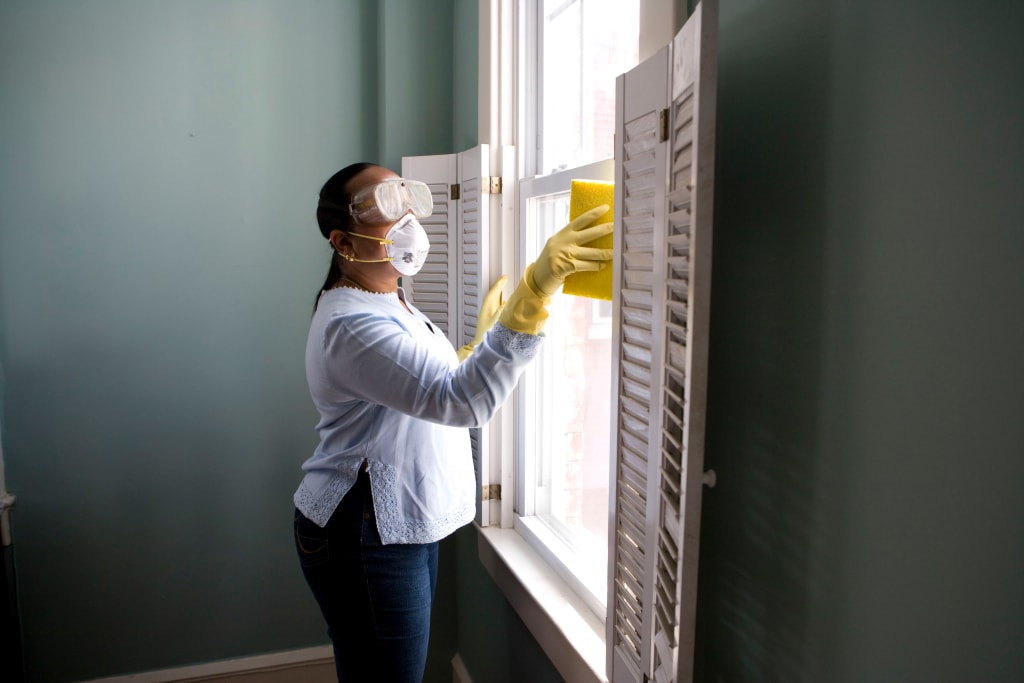 It is vital that now more than ever we come together as a community and do our best to put a halt to the spread of COVID-19, commonly referred to as the Coronavirus. Doctors and officials have a limited supply of necessary materials, especially tests, to help accurately diagnose and treat this viral pandemic, which makes it all that much harder to identify those who are carrying it to reduce the number of infected cases.
Test Kit Production
Recently, Everlywell — an FDA-compliant company that provides a wide breadth of at-home test kits for food allergies, STIs, and congenital diseases — decided to redirect its efforts to produce an at-home Coronavirus test kit to help people identify whether they are a carrier of COVID-19 from their home without exposing themselves to others.
On March 24, the company will make 30,000 tests available to the public for $135, at no profit to the company itself. The company launched a $1 million incentive to any company that could produce the FDA-certified testing kits, and within days, had full diagnosis kits in production.
Everlywell plans to be able to test about a quarter of a million people on a weekly basis, and is petitioning to get these kits available to people free of charge. Having available tests can seriously impact how this virus is spreading, and more importantly, reduce the number of people impacted by it.
How to Get a COVID-19 Test Kit
Upon requesting a test, people will be asked to fill out a questionnaire based on guidelines from the Centers for Disease Control & Prevention (CDC) — and tests will be prioritized to those experiencing symptoms commonly associated with the virus. According to Everlywell's released statement, the test kit experience will include:
Overnight sample delivery (a shipping label is included).
Infectious disease sample collection and shipping materials to safely ship your sample, using COVID-19 guidelines set by the CDC and the recommendations provided by the United Nations Committee of Experts on the Transport of Dangerous Goods (UN).
Private, secure digital results provided to all users within days. (Everlywell is a HIPAA compliant company and we never sell customer data).
Individuals with positive results will be offered a telehealth consult with an independent board-certified physician from PWNHealth.
Positive results will be communicated to all mandated federal and state reporting agencies.
You can apply for a testing kit through Everlywell here.
Symptoms of the Coronavirus
With the cold and flu going around, and seasonal allergies kicking in, it is important to know what to look for, and when to reach out and seek medical attention. The following symptoms usually appear 2-14 days after exposure:
Fever
Cough
Shortness of breath
While these symptoms may be overlapping with some other winter-related illnesses, there are some differentiating features between the Coronavirus and the flu. Symptoms of the flu that you should look out for are:
Fever and/or chills
Cough
Fatigue
Aches and pains
Runny or stuffy nose
If you are unsure, or are feeling the slightest bit unwell, it is recommended that you stay home and contact your doctor.
What to Do If You Think You Have the Coronavirus
If you are experiencing symptoms of the Coronavirus, it is important that you stay home, and contact a medical professional immediately. If you are experiencing severe symptoms, seek immediate help at your local hospital.
Avoid common shared spaces within your home, and be sure that you are not sharing food or drink with those around you. Disinfect surfaces when possible, get plenty of rest, and intake fluids regularly.
How to Avoid Contracting the Coronavirus
During this time, it is important to practice social distancing to avoid the spread of COVID-19. The CDC has collected a resource that gives you tips to protect yourself and others during this time.
Wash your hands regularly
Practice social distancing
Cover your mouth when you cough or sneeze
Avoid touching your eyes, nose, mouth, or face
Clean and disinfect commonly touched surfaces
Coming Together
Despite this time of unrest, it is important to unite with your community to do all you can to help. Be sure to practice self-care, and reach out to your loved ones virtually. Reflect on your well-being. Create art. Do things that bring light and joy into your world — and most importantly, prioritize your health.
Reader insights
Be the first to share your insights about this piece.
Add your insights