Dancing Is Good for Your Soul, Even 🩰
Yes, ballet too!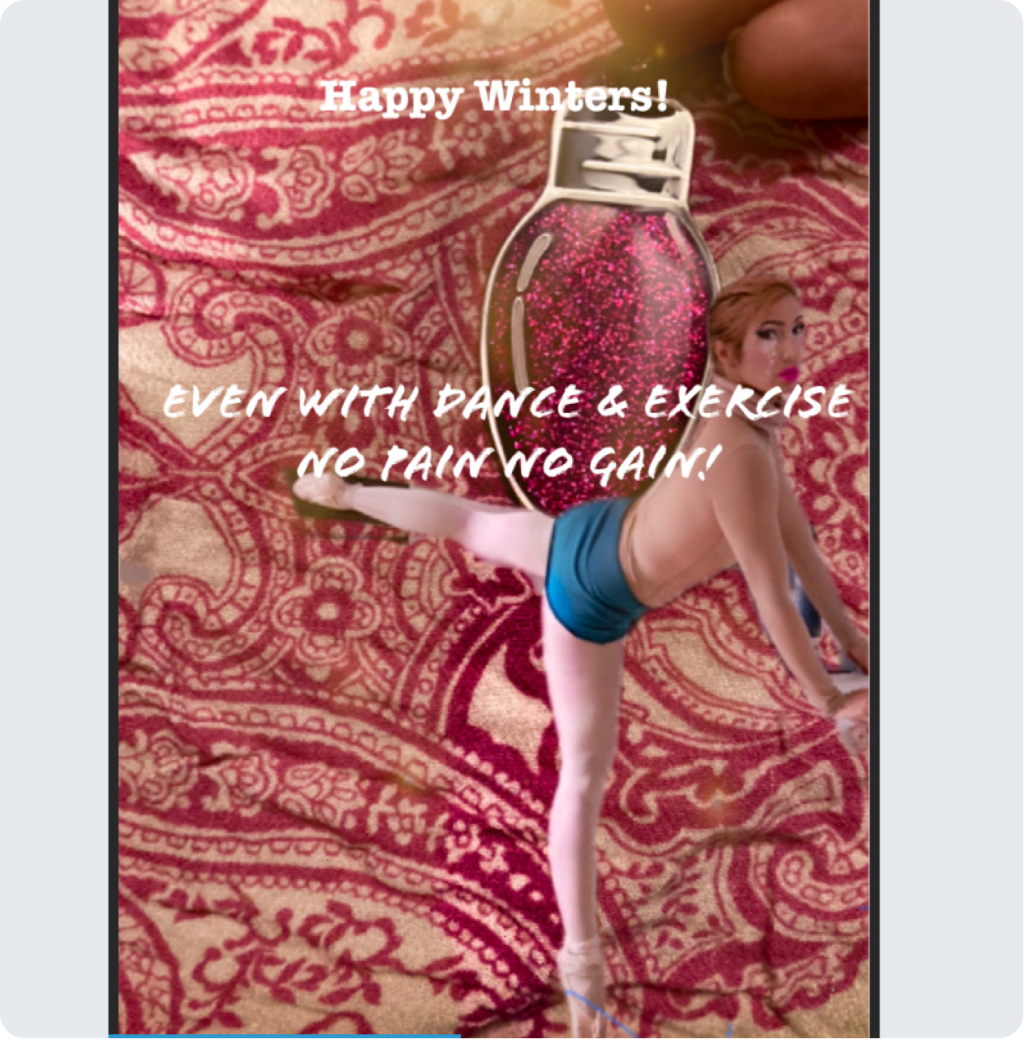 Here's Ballet/Jazz/Salsa Instructor Louise Catherine Woods.
As a ballerina who believes in God, ballet can be an affair of love and hate, just like some passions in life. LOL. Hence, all of life is a dance and we are all dancers in it. As Albert Einstein says, "Dancers are the athletes of God."
To most, dance is a form of physical creativity and good for the soul, but looking at ballet being so controlled and timed to music, is that good for the soul too, one might wonder? I happily sigh here.
What is ballet? We can define it by its slow, and sometimes fast, but controlled movements that still require a lot of discipline from the dancer. It's not easy for the amateur and takes years of practice. With that considered, how can that be fun?
Any ballerina can recall the painful ecstasy of days working towards the perfectly-timed movements that all were with an end goal of a perfect performance in mind, but as Sofia Vergara says, "No pain, no gain," and more simply put, "Practice makes perfect."
The perfect performances we see on stage take practice, and as one can see, none of these dancers had a defeated attitude.
Ballet, as we know, requires discipline, and if you've ever seen a ballerina's feet, you'd know the hard work they put in; pain is no object. Their effort is not an insignificant, effortless measure, but instead, many hours full of focus and repetitive movements which are refined to perfection.
The pain is taken care of by measured and paced training, and additional padding in the shoes is added when dancing on pointe.
A ballerina on stage's goal is ultimate perfection, as everything has been practiced and rehearsed numerous times to achieve that goal. This practice takes the discipline and precision of someone with dedication and relentless pursuit of perfection. That pursuit of perfection drives the whole training and gives the show!
Like all performers and sports as well, the show is not always perfect. But as always, for the most practiced, it is! It is apparent in their ending performances.
Knowing all of this and having a perfectionist personality, one might wonder, when can I start taking ballet?
Or even, can anyone do ballet and benefit from it starting at any age?
The answer to those questions is a sensational YES.
Anyone can do ballet and start at any age with an experienced instructor or a ballet student who knows ballet.
Having been a previous ballet student myself for ten years, I choreograph and provide dance videos for people who would like to ballet train at home.
I believe physical fitness mixed with the ballet art can provide much-needed toning for the body.
More about my background in ballet: I have been in three Nutcracker ballet theater plays and was in a party scene with Clara and Drosselmeyer, LOL. I have also been a soldier in the Nutcracker and have even been a gingerbread cookie in our local dance theater for that wonderful ballet/Christmas play.
My experience in ballet taught me that although seemingly a fun art that looks graceful and easy, it actually takes a lot of practice, rehearsal, and studying with dedication. To read more about my dance background and work background please go to About.me/Louisecwoods
Some great examples of Familiar ballet dance theater to make sure you see are dance productions like Swan Lake or the Pas de Deux Giselle or the Sugarplum Fairy and the Nutcracker Prince Pas de Deux. When I think of how perfectly coordinated both dancers have to be to work together to create such a wonderful performance it is truly an act of carefully Executed practice and prayer. The flawless magic created was actually hard work, and it is easy at times to write off the performers as lucky, yet the truth still is, as every dancer knows, you can't rely on luck to perform this art.
After years of talent show dance solos, my dance at home is mostly for my personal use and to help others gain an interest in the art of ballet. If you would like more information on physical fitness combinations with a goal in mind of simple light toning, please feel free to email me at [email protected] or call me at 731-388-7122.
I would also like to mention I'm born and raised in Texas and speak English as a first language and am vocally familiar with a few other languages . All my prior ten years traditional ballet setting dance lessons were done in Texas at the Jill Rauscher School of Dance and Rowland Ballard of Kingwood. This included ballet terminology and familiarity with individual dance steps and choreographed dance 💃🩰sequences. My experience and familiarity with jazz dance is a total of five years and my ballroom instruction training is Still available with my impactful experience of just a little under a year of training in Salsa and Waltz.
Alas, no one can deny the benefits of all dance, ranging from positive emotions for the mind, to positive fitness for the body. Yes, even ballet. 😊 You really should also have a look at previous jazz videos I will post on my website later.
So now can you say ballet is good for the soul? Well, I know I can. Please feel free to Also contact me about Beginner Salsa and Waltz lessons As well singing voice Instruction is available at the same number 731-388-7122.
And again it is that Christmas time of year so I'd like to mention a wonderful arrangement my fiancé and I have made available for single residential home repair consulting or multifamily apartment home and general commercial building repair consulting is available now at the same phone number.