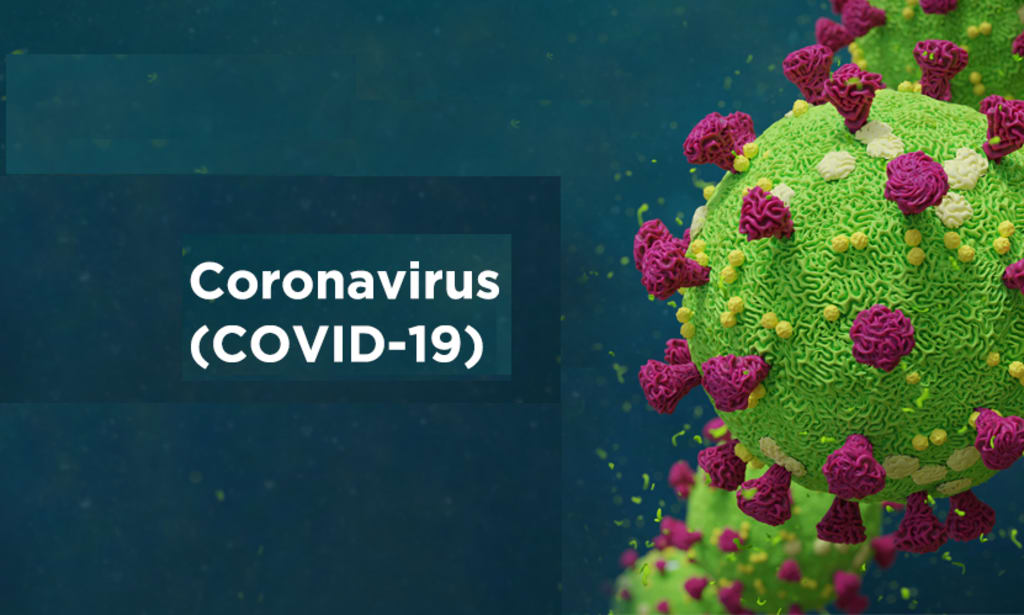 Though majority of its cases are somewhat non-serious and can be alleviated with self-care, it could still emerge as a life-threatening ailment. For instance, the World Health Organisation (WHO) reports that the virus has infected more than 2.7 million people in 216 countries. Moreover, the pandemic has also claimed almost 9 lakh lives till date. (9th September, 2020)
What is a coronavirus?
Coronaviruses are a large family of viruses that cause illness in humans and animals. They are widely known to cause respiratory ailments that may range from common cold toother severe lung infections. Moreover, they are the prime accused of serious diseases including Middle East Respiratory Syndrome (MERS) and Severe Acute Respiratory Syndrome (SARS). The most recently discovered coronavirus causes COVID-19 disease and is termed as Severe Acute Respiratory Syndrome Coronavirus 2 (SARS-CoV-2) by the WHO.
The new strain of coronavirus as well as the disease was unknown till its outbreak commenced in Wuhan, China in December 2019. The outbreak then quickly spread around the world and WHO announced it as a pandemic in the 2nd week of March, 2020.
What are the symptoms of COVID-19?
Fever, dry cough, and tiredness are the most common symptoms associated with COVID-19. In manycases, patients also complain about other discomforts like aches and pain, nasal congestion, headache, conjuctivitis, diarrhoea, nausea, sore throat, skin rash, loss of taste, and discoloration of fingers or toes.
To bring some relief, medical experts assert that almost 80% people recover from the disease without needing medical treatment. However, every 1 out of 5 COVID-19 patient is vulnerable to serious illness. For instance, people may develop breathing difficulties and require urgent medical treatmentin severe COVID-19 cases. In such cases, the virus can also lead to pneumonia, respiratory failure, septic shock, and death.
How COVID-19 spreads?
The COVID-19 disease is contagious in nature and is primarily spread through the respiratory droplets expelled by a covid positive patient via coughing or sneezing. In early stages, people typically experience mild symptoms like fever and tiredness that may aggravate gradually. However, many cases have been reported where the virus has been transmitted to people from asymptomatic patients. The World Health Organisation (WHO) is still assessing the ongoing research and we hope that it will avail the findings soon.
Who shares the maximum risk of COVID-19?
The virus that causes COVID-19 can infect people of all ages. However, evidence claims that two groups of people, i.e. old age (above 60) and people with medical conditions like cardiovascular disease, diabetes, chronic respiratory disease, and cancer share the maximum risk. The risk of severe illness gradually increases after the age of 40 years.
How can you stay safe against COVID-19?
Following social distancing norms and cleaning your hands frequently and properly with soap and water are the primary safety measures every person should take. In case water and soap is not available, use an alcohol-based sanitizer with at least 60% alcohol content (as recommended by CDC). For instance, you can buy the best hand sanitizers like SAFEKIND hand sanitizers that contain 70% alcohol content and boast goodness of aloevera and glycerine.
Here are some other important safety guidelines you should follow:
Maintain a distance of at least 3 feet (1 meter) from people, especially when outdoors.
Avoid going to public places as much as possible as it is difficult to maintain the necessary distance of 3 feet in such areas.
Avoid touching your eyes, mouth, and nose. Disinfect your hands regularly.
Follow and adhere to good respiratory hygiene.
Always wear a safety mask, especially when going outdoors or meeting people outside family.
Being a novel virus strain and disease, countries all over the world are working tirelessly for developing a safe and effective vaccination for curing COVID-19. For instance, Russia lately achieved the first success and registered world's first Covid-19 vaccination 'Sputnik-V'. Moreover, WHO confirms that there are currently over 169 COVID-19 vaccine candidates under development, out of which 26 are in the human trial phase. So we can expect a vaccine soon. However, it is still extremely important that we adhere to precautionary measures in order to minimize the risk of virus transmission.
About the Creator
I am a passionate blogger who loves to learn, write and share useful well researched content related to money & careers, beauty, relationship, health, fitness, diets, lifestyle area. Just keep in touch to stay updated...
Reader insights
Be the first to share your insights about this piece.
Add your insights