Choosing the Right Dentist for Your Family's Oral Hygiene
Getting excellent care is the first step to a beautiful smile.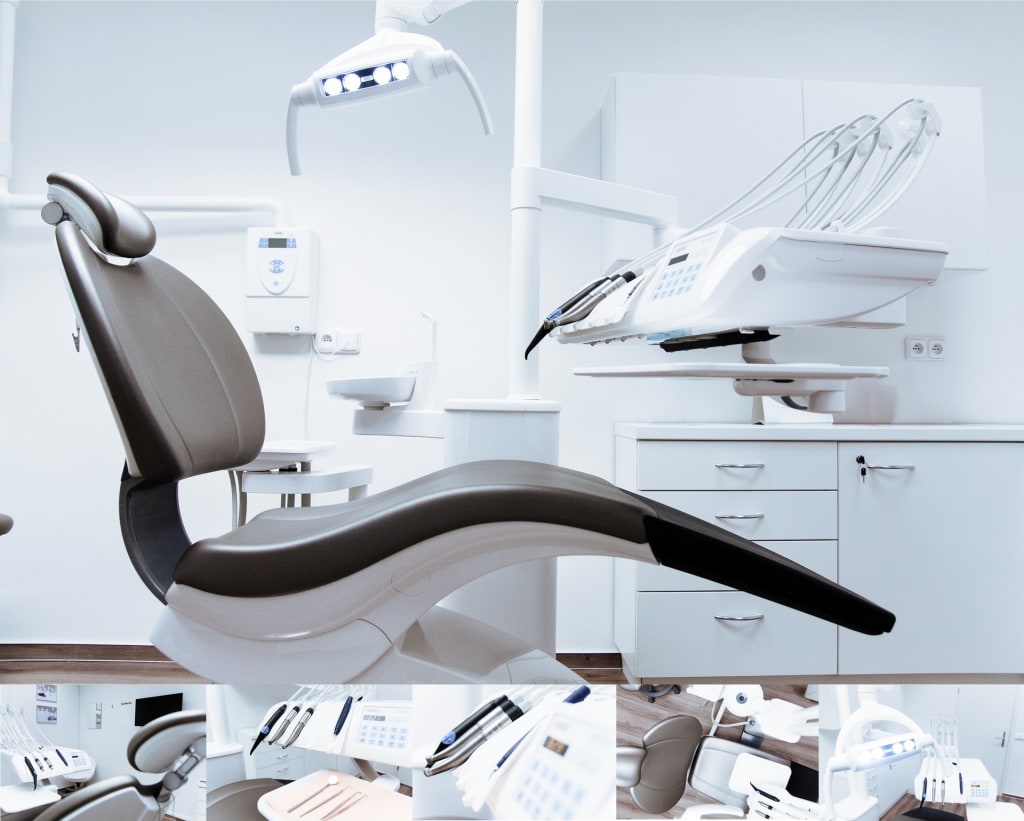 If you are anything like the statistical average American, your family likely doesn't see the dentist as often as you would like them to. We overwhelmingly—at a staggering 85 percent—believe oral hygiene is "very or extremely important," and yet, over 40 percent don't see the dentist often enough. A whole host of reasons could be preventing you from booking your next appointment—anything from simple forgetfulness to the overall skyrocketing costs of healthcare. However, a clean smile has long been associated with heart health, especially in older patients and is an essential part of your overall wellbeing.
So how should you find dental professionals to take care of these all important aspects of your health? Well, start by seeking out a friendly and professional pediatric dentist for your children. By forming the habit of oral hygiene early in life, children are more likely to maintain these good habits. We might be inclined to think that because their baby teeth will fall out they don't need to be taken care of, but this couldn't be further from the truth; a Brown University study recently concluded that by the age of nine, children have cemented much of their habitual behaviors and are unlikely to waver from them. This is long before all of their new teeth have come in to take the place of those temporary chompers. So the habit of mouth health must be ingrained in them early, even as early as a year old. When searching for a dentist for your children, it is important to seek out testimonials and high quality medical reviews for dentists in your area so that you know exactly what to expect when you show up for your son or daughter's first appointment.
A good pediatric dental practice needs to include a few essentials. These offices must be kid-friendly. Your dentist likely won't have a corner full of colorful toys and books, but if your child is going to feel safe when a dental assistant tries to shove his or her hands in your son's mouth, visual displays of safety and happiness are critical to his peace of mind. Children are incredibly perceptive and hold deep-seated impressions of what a dentist should do and how they should behave. While the additions of toys or vivid decoration in the office are not key selling points for parents—certainly not as important as training or professionalism—these are fixtures in a child's mind of how the interaction is supposed to proceed.
Professionalism, however inconsequential to the child, is something that can make or break a dental practice. Dental nurses in your office should be highly motivated and supremely qualified, successfully completing a medical assistant diploma program or similar training. Your child's dentist must complete an additional two years of school, above the requirements of standard dental training, but the hygienists at the office will do most of the heavy lifting in your child's mouth. Therefore, it is not enough to frequent a skilled dentist; his or her staff must also be highly gifted and professionally trained as well in order to ensure the continued health of your family's teeth.
Choosing a dentist that is right for your family is a big responsibility and one that can make a huge difference in the future of your children's health—from the gums to the heart. But this decision doesn't have to be a daunting search. With help from online search tools and recommendations from your friends and neighbors, you can develop an informed view of the healthcare options in your community and make the right choice.