Best Organic Coffee Brands
The best organic coffee brands are the right choices for your body and the environment.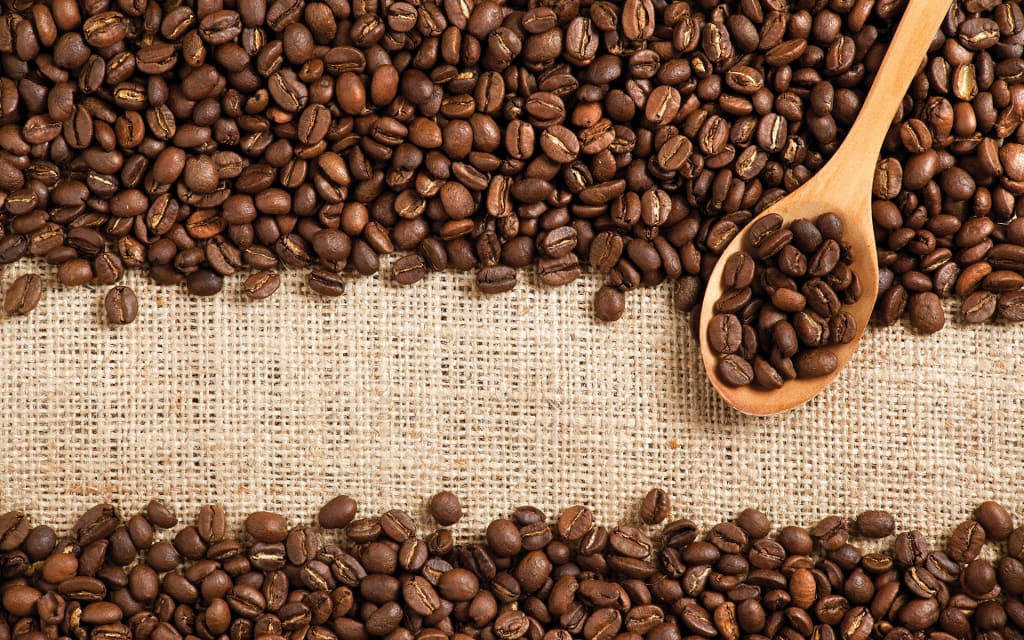 Most people today want to be healthy and make better choices for their body. We've all learned that what we consume has a direct effect on our body's health and functions. By choosing to eat organic foods, organic coffee included, we are making a conscious choice to develop a healthy functioning body, as well as contribute to a cleaner, healthier, and more sustainable environment.
In your quest for health, have you been told that you should give up coffee? Well you can rest easy. Coffee, especially organic coffee, has potential health benefits. Coffee has enriched the world with its flavor for centuries and its energizing effects are used worldwide as a morning ritual or a savory after dinner delight. Coffee contains high levels of polyphenol antioxidants. These are important elements found in a variety plants that help combat toxins in our bodies. Reducing our bodies' toxins can help prevent cancer and other chronic diseases.
A study published by the US National Library of Medicine states that caffeine has a positive long-term impact on cognition. It claims that caffeine can help prevent dementia and Alzheimer's disease. A study from the Journal of Epidemiology & Community Health concluded that coffee and other teas can reduce the risk of mortality in men from cardiovascular disease. Another study published by the US National Library of Medicine declared that coffee consumption significantly lowers the risk for developing diabetes in both men and women.
Choosing the Best Coffee

So it's clear that coffee consumption itself is a health benefit. But how do you know you are getting the best coffee for your dollar?
Choosing to buy any organic coffee brands and other organic food is not only better for you, it's better for the environment. Organic farming promotes the use of natural processes and biodiversity and eliminates the use of all chemical fertilizers and toxic sprays. Coffee and other foods farmed conventionally have lost their natural processing. Advances in science have led to the use of harmful farming practices that can damage your health and the environment, all to meet the ever increasing demand of consumers.
Did you know that coffee is one of the most heavily traded commodities in the world? It's no wonder that conventional farming has developed methods to maximize production at any cost. Enhanced synthetic fertilizers are often mixed with fossil fuels, the use of genetically modified seeds remains a questionable risk and toxic pesticides, herbicides, fungicides, and insecticides are sprayed on crops. These practices alone can destroy ecosystems and crop diversity by depleting the soil of its nutrients much faster than organic farms.
When you drink organic coffee brands, not only are you ingesting over a thousand antioxidants, you are preventing exposure to the harmful chemicals found within conventionally harvested beans. The toxic residue of fertilizers and other sprays can stick to coffee beans and other foods you consume. Ingesting these residues can reek havoc inside your body, as well as create a variety of health problems for other plants and animals that are exposed. Regular consumption of these residues can cause cancer and damage the nervous system. They can create developmental disorders and increase the risk of respiratory disease. Chemicals can also build up in the microorganisms that live in the soil and disrupt the function they play in plant growth.
Some other environmental impacts of unsustainable coffee farming practices include land conversion and habitat loss for many plants and animals. When clear cutting forests to grow mast amounts of coffee, all the natural pest-deterrents, like the birds and lizards on thousands of acres of South American rainforests, are left displaced. The conventional field is left with a lack of tree coverage which creates wasteful water consumption when irrigating crops, as well as increases soil degradation. Runoff from conventional fields affect local water sources and surrounding ecosystems where consumption can go undetected.
Organic coffee and food helps protect farmers from chemical exposure, as well as their community. Organic coffee farms are usually found deep within lush forests, benefiting from the protection of the surrounding trees. Organic farms will have greater biodiversity and soil fertility than conventional fields.
Coffee lovers who choose to buy organic coffee are reaping all its benefits. But where can you buy it?
Buying Organic Coffee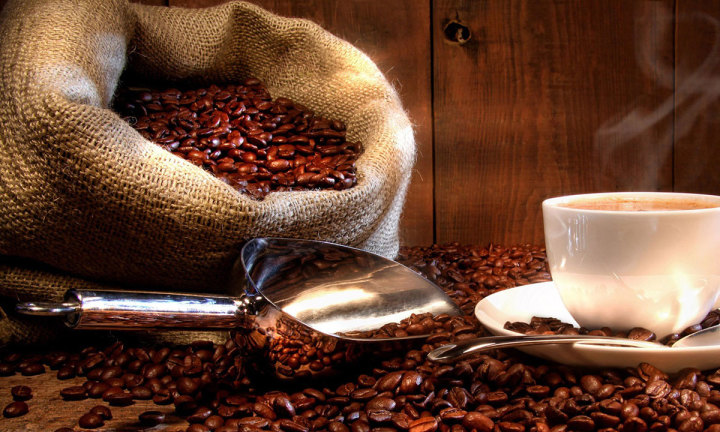 Most grocery stores that contain a Natural Foods section will have organic coffee brands you can purchase in both fresh and freeze-dried varieties. A better choice may be to check your community for any local coffee producers. Buying local reduces the amount of energy it takes for a product to get to the shelves of chain grocery stores, therefore reducing our carbon footprint.
When you buy locally grown coffee beans, you benefit from their freshness. Whole beans contain more flavor within their oils and chemical compounds, and essentially, more healing properties than their processed counterparts. You will have to purchase a grinder for your beans and a French Press for brewing, both of which can be found at any kitchen specialty shop or big box grocer store for under $50. But make sure not to store your fresh beans in the fridge, they will go stale faster and begin to taste bitter. The best way to store your fresh beans is in an airtight container at room temperature.
It's safe to say that choosing organic coffee and other foods is the better choice for a healthy lifestyle. When consumers support sustainable farming by purchasing organic products, the demand for conventional farming and wasteful practices decreases. By choosing organic coffee, you increase the demand for sustainable farming practices which helps play a role in building a better future.
Since 1978, Cameron's Pick has been a name synonymous with specialty coffee rich in flavor, yet subtle and complex. They choose only the most flavorful arabica beans from around the world, carefully blending and roasting them in small batches before rushing them to the customers so they can enjoy a truly wonderful cup of coffee. Since production, the company has sought the most exotic and flavorful beans from the finest plantations around the world, including Mexico, Costa Rica, Jamaica, Columbia, Kenya, and Sumatra. This coffee brand guarantees that it has complied with meeting strict environmental standards, and their organic varieties have been grown and processed without use of pesticides, herbicide, or chemicals.
The Cafe Don Pablo Coffee is an exceptional Honduran coffee from the Marcala region. Due to the altitude where it is grown, no insecticides are necessary to prevent insects from damaging the crops. If there is ever a bug problem, farmers will plant peppers as a natural form of bug repellent, guaranteeing that their coffee beans are untainted by chemicals. The coffee is very dense, and thus has depth of flavor, which when roasted correctly, brings out its natural flavor characteristics. All of their coffees are roasted fresh to order in multiple small batch roasters at their facility in Miami. As a family of growers and roasters laser-focused on quality, they are able to deliver an excellent quality organic coffee, at a price that represents a considerable value.
Equal Exchange works with small co-ops of farmers around the world to create a coffee chain that values the people and places that are part of it. Despite how simple this seems, it's not how things usually work in the coffee industry. Small farmers have a seat at the table in a way they didn't two decades ago when the company first started. The company has been quoted as saying, "All of us who care about the people behind our coffee must keep fighting for lasting change." Their classic blend combines medium and dark roasted coffee for a cup that is sweet and balanced with a creamy mouthfeel and hints of chocolate brownie, roasted nut, and caramel.
The Organic Coffee Co. brand is pure, organic coffee bliss. Real Simple Magazine even named it among the very best coffees they sampled. They offer 100 percent certified, organic coffee beans, organic decaf coffee, and organic flavored coffees. As with all Rogers Family Company coffees, their coffee tastes so good because they go directly to the source to buy their coffee from premier organic farms, and they grow their own organic coffee on their own unique and bio-diverse farms in Panama. They stand for premium, sustainable, fair, and direct trade coffee and tea at prices customers love! They like to say their products are grown for good and their Community Aid Program has restored thousands of acres of rain forest by farming only with shade grown farms, and planting their own coffee on our own organic farms.
Mexican Chipas Organic Coffees, such as the one made by Fresh Roasted Coffee, are grown in the mountains of the southeastern-most corner of Mexico, near the border of Guatemala. The market name traditionally associated with these coffees is Tapachula, from the city of that name, but coffee sellers now usually label them Chiapas. Chiapas produces some of the very best Mexico coffees. The cupping notes are brown sugar, cashew, rose, and pear. Their coffee is roasted in their environmentally friendly coffee roaster to protect the environment and coffee beans are roasted immediately before packaging.
For coffee gourmet snobs that need a dark roast coffee, you will not be able to walk through your kitchen without opening this Koffee Kult's dark roast just to smell these freshly dark roasted coffee beans which are 100 percent arabica coffee. These are the same artisan roasted coffee beans that you will find in gourmet stores, espresso bars, and cafés. Koffee Kult organic coffee is artisan small batch roasted on one of their 15 or 60 kilo coffee roasters overseen by a roast master with 25 plus years of experience. Koffee Kult dark coffees have a slow roasting profile which is brought to second crack in the roasting process and then released into the cooling bin for a fuller, more even flavor. Being packaged as whole bean coffee ensures optimal freshness in a resealable coffee bag with a one way value to enable the beans to degas while keeping air out.
Tiny Footprint is a carbon negative coffee company based in Minneapolis, Minnesota. When you buy a pound of Tiny Footprint Coffee, you are helping reforestation efforts by enabling the company to plant native, carbon-guzzling saplings in the Mindo Cloud Forest, in Ecuador. These trees, like Alder and Balsa, along with over two-dozen additional species, are non-invasive and grown from local seed to guarantee the recreation of the cloud forest. Once planted, these trees will more than offset the carbon impact of growing, harvesting, and shipping the coffee. Their 100 percent arabica organic coffee beans are shade grown on small, rustic family-owned farms known for producing some of the finest coffee beans in the world. It's here, in rugged, remote places, like Timor, Sumatra, and Ecuador that their beans begin their long journey from vine to coffee mug. Once harvested, the beans are roasted in small batches on a vintage, German-built "Probat" roaster. The result is a rich, full-bodied cup of coffee that lifts the morning fog like hot sun through a lush rainforest canopy.
Two Volcanoes Coffee is cultivated, processed, and packaged all in one place, and exported in the next following days by air to guarantee the best possible flavor and freshness! Your great coffee experience will begin as soon as you open the bag and smell the aroma of delicate floral notes mixed with this rare, single origin, great tasting coffee. Their coffee is cultivated at the higher grounds of the mountains located at the base of two of Guatemala's most important volcanoes: Tajana and Tajumulco. Volcanic soil provides a more fertile ground for coffee beans to grow which contribute to better quality beans with exclusive flavors found only in this part of the world. This coffee belongs to a region called Barrancas, San Marcos which is specifically known for producing one of the best coffees in Guatemala with a deep full body flavor, no bitterness and delicious delicate floral notes.
At Death Wish Coffee Co. their mission was to develop an insanely strong coffee that was dark, highly caffeinated, and very flavorful. Mission accomplished! Introducing, Death Wish Coffee - The World's Strongest Coffee. Not for the weak. Their special blend of beans is inspected before and after the roasting process to ensure proper roast consistency and bean density. Every aspect of their coffee is optimal for providing a strong, robust, flavorful brew. Their coffee is roasted with state of the art equipment to ensure quality and consistency. However, they do have a 60 day money back guarantee if customers are unsatisfied for any reason. Their beans are fair trade and certified organic.
Jeremiah's Pick coffee is ground fresh from 100 percent organic arabica coffee beans which have been certified organic by CCOF. They search the world markets to bring you the finest 100 percent arabica estate-grown organic coffees. Buying organic coffee that is free of pesticides helps not only the environment but it also supports the farmers who practice sustainable agriculture. A unique combination of select organic coffee beans from Central America, South America, and Indonesia are brewed into each cup, making each sip lush and satisfying.