5th Year in a Row: Finland Is the World´s Happiest Country
What we can learn from those who have figured it out.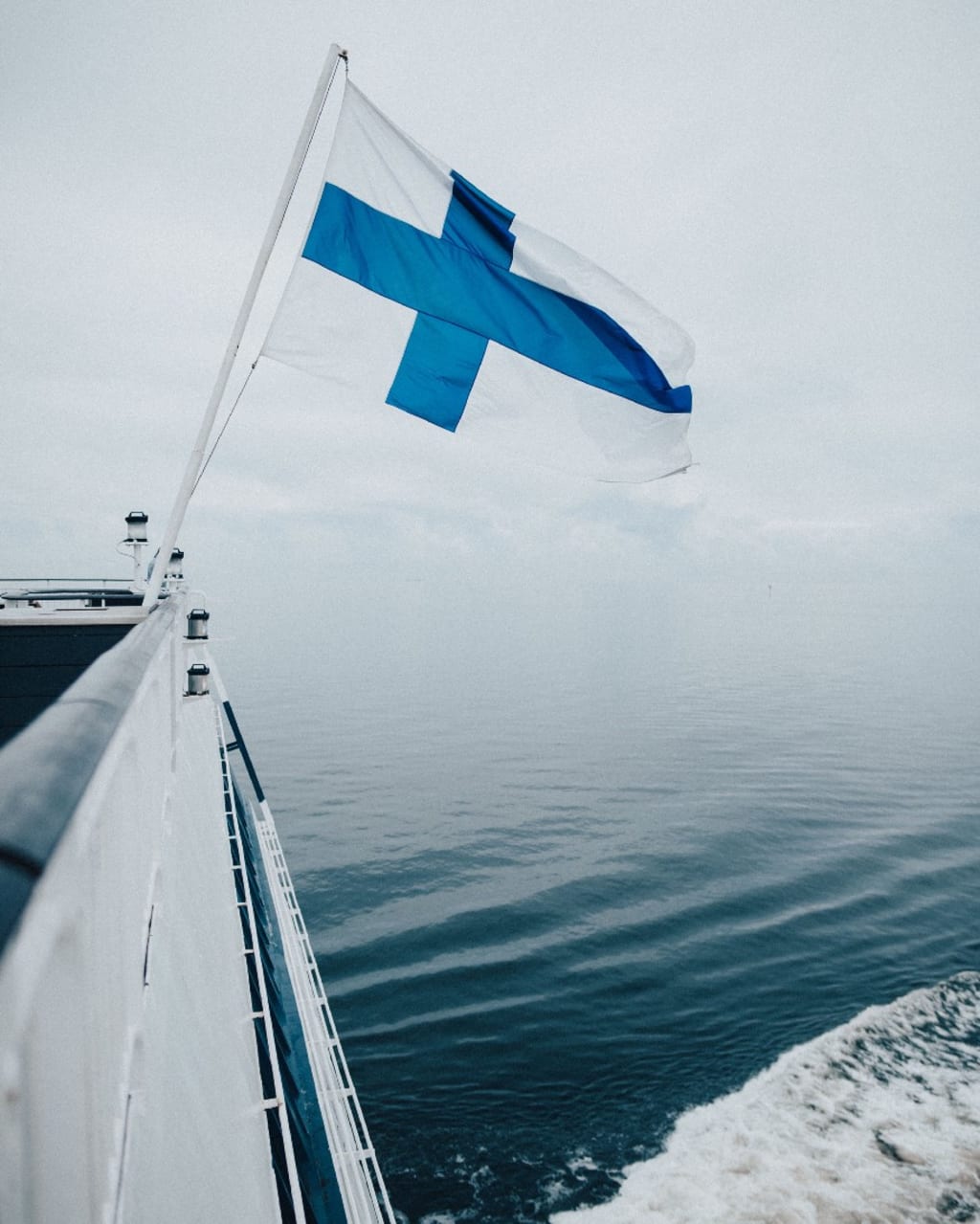 Photo by Max Avans on Unsplash
Whatever it is that the Finns are doing, they need to bottle it and put it up for sale.
From 2018 till today, Finland has been named the happiest country in the world.
Their children still get homework, the adults work eight hours a day, and everyone has to follow social norms. So what exactly makes the Finns so happy.
The Basics In Place Make a Difference
Finland is Europe's most forested country, with around 70% of the land covered with trees. And the Finnish greenery is plentiful in the cities too. The Good Country Index has ranked Finland Number 1 in the "Planet & Climate" category.
The Finns love being outside, running, hiking, riding their bikes, and going for walks. Even with Finland's cold, snowy winters, the Finns are still the leading nation in winter cycling.
According to The World Health Organization, 56% of the country's adults get at least one hour of exercise per day. Their obesity levels are low as well.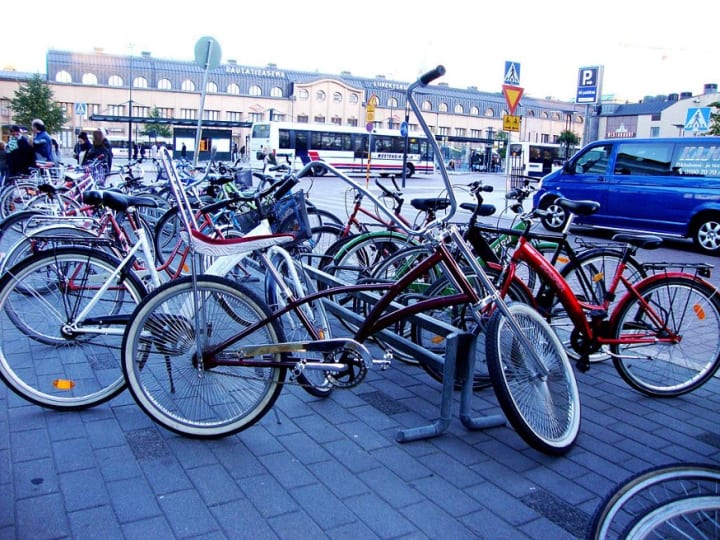 Finland's income equality is "among the best in Europe," their health care is universal and affordable, and the Finnish educational system is tuition-free. Employed Finns are entitled to five weeks of vacation a year. In comparison, Americans, who rank in 16th place on the World Happiness Report, get around ten days.
Finland also ranks 5th on the EU Gender Equality Index. That equality is reflected in booth maternity and paternity leave of 164 paid days each. The paid leave for single parents is 328 days. Free daycare for children from eight months to seven years is also part of the "Finnish package."
A Well-Functioning System
Finland is amongst the 25 safest countries in the world.
However, it is not only Finland's low crime rate that makes the people so content — it is the transparency of the country's government.
Together with Denmark and New Zealand, Finland is the least corrupt country in the world. The Corruption Perceptions Index by Transparency International goes from 0 to 100, where 0 is "highly corrupt," and 100 is "very clean." Finland has a score of 88.
Another strong point of the Nordic countries (Denmark, Sweden, Norway, Finland, and Iceland) is a well-established social support system, social assistance, and volunteering.
Whereas a trustworthy government ensures its citizens that the country has their best interests on the agenda, a solid social support system gives people a sense of community.
The Finnish Mindset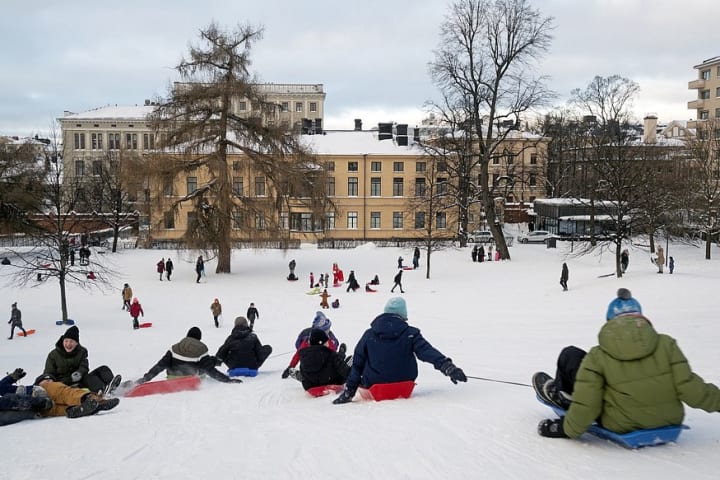 "I've come to a conclusion that it has to be that we're just satisfied with very little. We don't have to have extremely successful careers. We don't have to have a ton of money. We like the simple things in life, like our forest walks and hanging out with friends." — Essi Ala-Kokko, a 46-year-old Finnish photographer
In developed countries, it is becoming more common to chase "the big paycheck," with people sacrificing their free time and spending all waking hours hustling.
And whereas ambition is good, and sacrifice is necessary, many people don't know when to stop. For example, Elon Musk, the richest man in the world, works 120 hours a week. Even with a perfectly organized schedule, that leaves him hardly any time for anything else.
When it comes to Finland, the average salary is lower than in many countries that rank behind it on the happiness scale. And the Finns do want success but not at every cost. Their work-life balance is amongst the best in the world. Health, mindfulness, friends, and family get the same attention as their job.
And there is one more thing worth mentioning that helps the Finns stay clear-headed and grounded — the sauna. The Finnish saying is that "The sauna is the poor man's pharmacy," and 99% of the country's population take it at least once a week.
"Sauna is for your mind. It really helps you to calm down in a modern society where it is never quiet. You enter this meditative place. It's dark and it's usually so hot that you don't want to speak." — Jarmo Lehtola, a member of Saunaseura, the Finnish Sauna Society
To Summarize
Finland is not a perfect country, and the Finns are not a perfect nation, but they prove that happiness is not far out of reach with certain factors in place.
This is what helped make Finland the world's happiest country for the 5th year in a row:
A strong foundation: Health, physical activity, equality, education, a healthy work environment, and support for family planning build a solid foundation from which people can soar in their desired direction.
The effect of a stable government: Humans are not solitary beings. Therefore, a healthy environment without injustice and corruption positively impacts our well-being.
The right mindset: Healthy ambition, a good work-life balance, and a few hours in the sauna can balance out our busy minds.
----------------------------------------------------------------------------------------
This article was originally published on Medium.
health
About the author
Through variety to clarity. International business student with a focus on strategy and innovation.
Reader insights
Be the first to share your insights about this piece.
Add your insights