5 Ways to Use Meditation for Your Health
Guided Meditation Can Help You Sleep, Relax, and More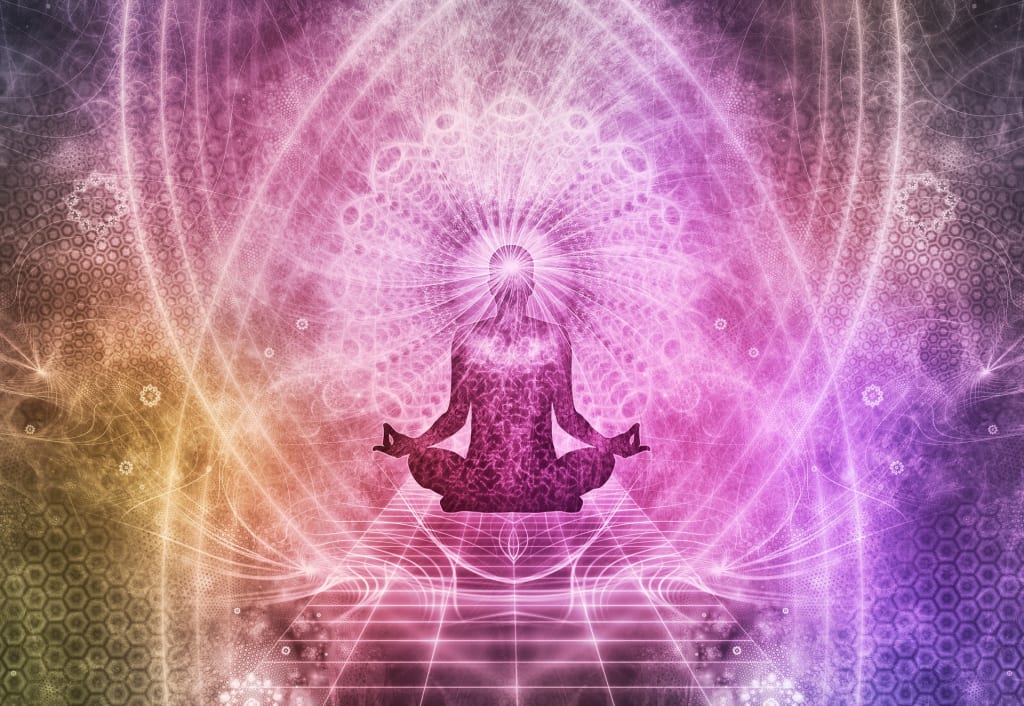 Meditation, especially when used on a regular basis, can make some drastic changes in your life. From helping you be happier and calmer to actually increasing your health, you'd be amazed at all of the things meditation can do for your health.
There are different types of meditation, but for the premise of this article, we'll talk about the use of guided meditation. This type of meditation allows you to listen to another person walking you through the steps of relaxation right into a meditative state. It's great for beginners and useful for people that already meditate on a regular basis. The bonus of this type of meditation is that you can find guided meditations online all over the place, and especially on Youtube.
If you have been on the fence about meditation, here are a few of the things that it can do for you and your health.
Reduce Stress
One of the most common uses of guided meditation is for stress relief. Whether you need relaxation during the holidays or while you're battling an illness, or you're just generally stressed, find a guided meditation for stress reduction and do it every time you start feeling stress coming on.
A bonus of regularly doing similar meditations is that you'll start to pick up on some of the techniques so you can use them even without your guide. Some simple breathing techniques common in meditation, like counting your breathing and focusing on the inhale and exhale, can help you relax in almost any situation.
Lower Blood Pressure
With less stress comes lower blood pressure. While this isn't a cure for high blood pressure, and you should always talk to your doctor before you stop taking any prescribed medications, meditation can make a huge difference in your overall health.
I personally used diet change combined with meditation to help control my own high blood pressure without the use of medications. The key is to use meditation on a regular basis though. You can't just do it once in awhile and expect it to work daily.
Help with Weight Loss
You don't have to get hypnotized to lose weight, you just need to start using meditation. It's having something to focus your attention on instead of food or your perceived hunger. If you start to feel hungry but it's not your normal time to eat, find yourself a meditation to do and you'll forget about food even after your meditation is long finished.
There are also guided meditations that can help you see food differently and work toward having a new relationship with food. Do some research and find meditations that help curb your appetite (they are out there).
Help with Memory
Meditation teaches you to focus and it also allows you to connect with parts of your brain you might not normally get in touch with. Even though most people think that during meditation you're just staring into white space and thinking about nothing, that's far from the case, especially when it comes to guided meditation.
There is a purpose for your time in this type of meditation, so while you're within yourself why not take some time to look around your mind? The more you meditate, the more you'll get used to relaxing your thoughts and mind and focusing on the specific things you want to do, like find memories that are buried within your own mind.
Help with Sleep Issues
Last, but not least, you can use guided meditation to help you fall asleep at night. There have been numerous nights when I have been unable to get to sleep, usually because of stress or because I just have too much on my mind, and I've found a quick and deep sleep with my headphones on and a guided meditation I found online talking me to that deep sleep.
You don't have to miss a good night's sleep anymore if you just grab yourself some comfortable headphones (I like the ones in headbands) and plug them into your smartphone. Load up YouTube, listen to the calm and monotone voice of the guru, and drift to peaceful slumber.
meditation