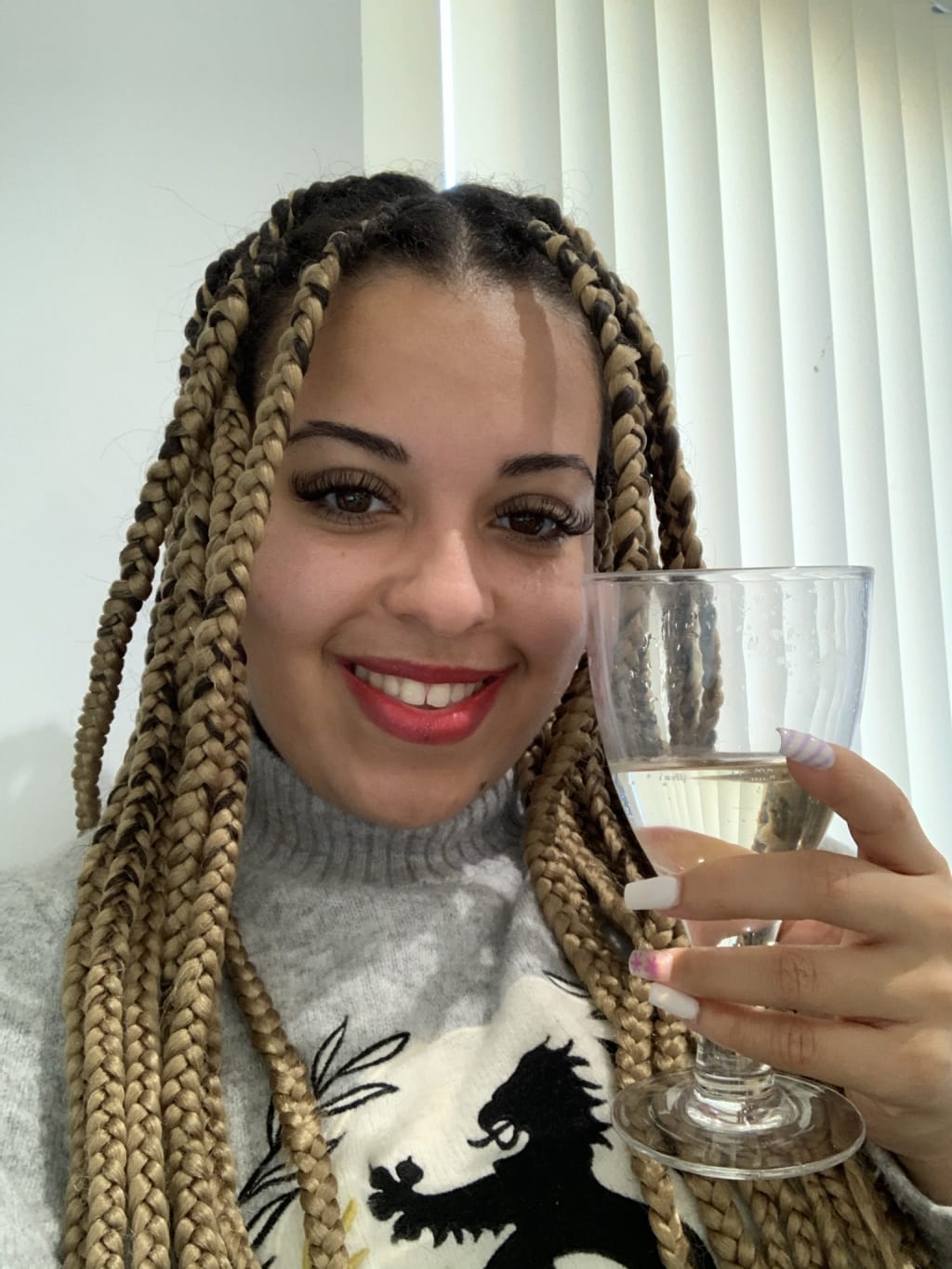 Cheers all!
Dear The Great Shamar,
2020 wasn't bad for you. Oh, how lucky and blessed you are. It could have been better, you could have gone on those booked holidays, you could have gone to all those festivals, you could have moved out and even moved cities as well. But you didn't. All your fun and thriving resolutions were canceled due to no fault of your own.
How is the world going to be in 2021? You aren't sure, are you? What are you hoping to accomplish? The bare minimum. What are you looking forward to the most? I wouldn't get excited about anything at all if I were you, which I am. Therefore, by force, you will make 2021 a better year with one resolution per month.
Sound like too much? How will you do that? First things first, lower your expectations. Make them so simple and so low, that they are essentially unmissable and the only person who can block them is yourself.
No major resolutions for you this year.
Even if lockdown is extended for a whole 12 months, you can do this!
"Instead of expecting all and being lowered into despair each time I get less, I expect nothing now and occasionally I get a little, and am more than a little happy." - Susan Sontag
1. January - Buy yourself A Chinese.
Your birthday is in 13 days, happy early birthday to you! You're not going to The Shard or Coppa Club with your friends, I'm afraid. You can thank Boris Johnson, the Prime Minister, for that.
Instead, you will buy yourself a Chinese and now it's a New Year's resolution you HAVE to do it. I'll have a portion of chicken chow mein and a portion of egg fried rice, please.
2. February - Do a two-week workout.
You've decided to start and complete a two-week workout. Good idea to start it in February and not January so you can finish all the Christmas food, cake and eat that Chinese. Smart girl, I like you.
The workout lasts for only two weeks and there are more than two weeks in a month so you have a few fail attempts here.
3. March - Buy Mum a birthday present.
Well, this one speaks for itself. You'll never not buy your own mother a birthday present, so why not make it an unmissable revolution?
4. April - Eat Easter Eggs.
This isn't a hard one either. The prices of Easter Eggs have dropped dramatically over the years so I'm sure you can afford an egg (or three).
5. May- Buy siblings birthday presents.
Same as March. Why would you be the evil sister? Another unmissable resolution.
6. June - Check if Coronavirus has calmed down.
Peep your head out the rabbit hole. Cases still 30,000 plus? Are people still dying left right and center? Back in you go.
7. July- Pamper your feet.
Genuine resolution for you here. You have a bad habit of leaving this too late and then you find that you're wearing trainers for the vast majority of summer because your feet are dry and covered in blisters.
8. August- Sunbathe.
Oh, a risky resolution! British summer is so hit and miss but the hottest days are usually August.
Get your deck chair and go and sunbathe in the back garden. Even if it wasn't a resolution I'm sure you'll do it anyway.
9. September- Stroke the cat.
In all honesty, you should be doing this every day all day.
10.October- Eat sweets for Halloween.
Shouldn't be too hard. You're eating sweets right now, aren't you? Yes, you are. That's what happens when you don't work out in the mornings, Shamar. You ruin your clean eating streaks.
11. November- Participate in Black Friday.
You would never miss a good bargain, ever. You spent hours online in 2020 entering online giveaways and just praying for a win. Didn't happen though, did it? Just your luck!
This is also a chance for you to do your Christmas shopping early, just like last year (and spoil yourself).
12.December- Eat Christmas dinner.
The year will be done before you know it. Time flies when you're having fun! Christmas Day will come back around and soon enough you'll be pigging out on Brussels sprouts again.
Why would your family never make Christmas dinner? Your final resolution of the year is to eat it. Good girl, you saved the best till last.
Finished. There's no resolution you can't hit here, the bar is lower than your brain span. COVID-20 can make an appearance and there's still nothing stopping you.
Ultimately, just keep going and enjoy yourself as best you can. Mentally, physically, spiritually. Your parents might call you Little Shamar but you're a Little Solider.
Good luck and Happy New Year.
Love, Shamar X