You've Been in a Car Accident, Now What?
Helpful tips for after a car accident.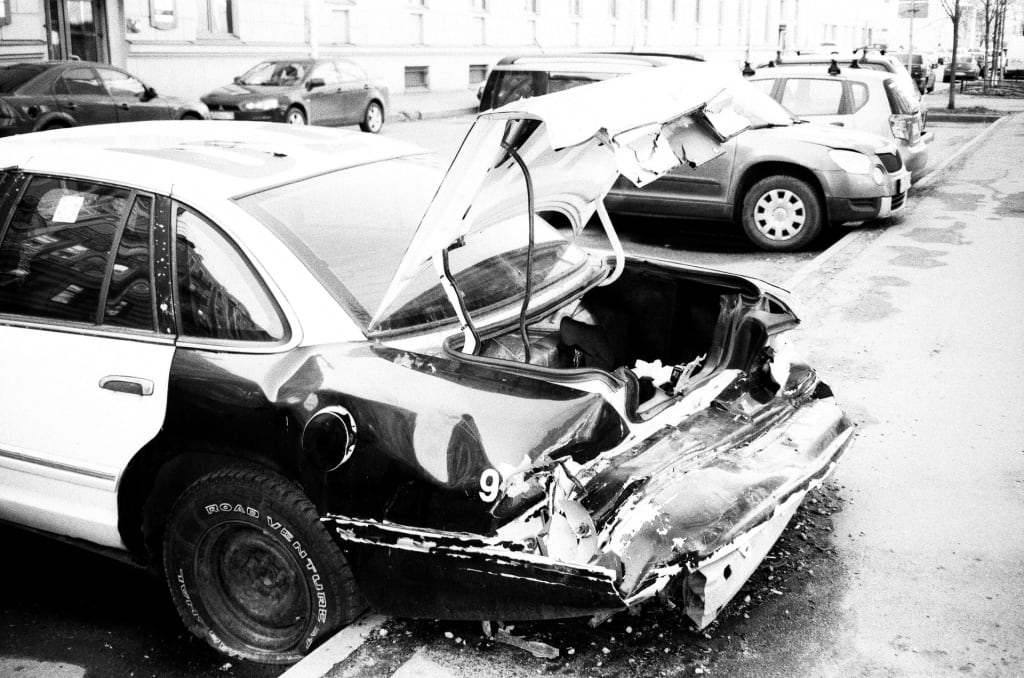 Being involved in a car accident can be a stressful and harrowing experience. From ensuring safety to dealing with paperwork and getting repairs, there are a lot of things that need to be done. Follow these steps to be sure you have everything handled and on the right track.
1. Ensure Safety for Everyone Involved
The very first thing you should do is to check everyone involved for injuries. If someone is seriously injured, do not move them. Dial 911 and wait for help to arrive. If you have road flares in your emergency kit, now is a good time to put them out around the accident site.
If everyone is conscious and able to move around, get the vehicles to a safe place out of the traffic lanes. You will want to take pictures before you move them just in case there are any discrepancies in descriptions. Ask any witnesses that have stopped to stick around and talk to the police.
2. Notify the Authorities
Yes, you should call the police. Even if it was a minor accident, it is always best to notify the proper authorities and file a report. This way there is an official record of what has happened and you don't have to fall back on a "he said, she said" scenario.
3. Exchange Information With Other Drivers
Take a few minutes to ask the other driver or drivers involved for their contact and insurance information. Snap a picture of their insurance ID card with your cellphone if they'll allow it.
When you go to file an insurance claim for any damages or medical expenses, this information will be crucial to getting paid. If for whatever reason, you decided against filing a report, this becomes even more important.
4. Document Everything
While your cellphone is out, make sure you take pictures or video of the entire scene. Get closeups of any damage as well as a whole vehicle shot. After all, a picture is worth a thousand words. Get a copy of any reports filed with the police or emergency personnel, too, just in case you need to verify any information.
5. Talk to Witnesses
If any witnesses did stop, make sure you talk to them. Ask them to share their story about what they saw or heard. Either write down what they tell you or record them so you have their exact words. If they helped provide any care to the people involved, be sure to document that as well.
6. Call Your Insurance Company
You will also need to call your insurance company. If it is after business hours, you may need to find the call center number for 24-hour service. Otherwise, you can try your agent's office.
Tell them what happened, if there were any injuries, and what is being done about your vehicle. If you need to have it towed, they may be able to provide roadside assistance services.
7. Get Checked by a Doctor
Even if you feel fine, it is still a good idea to get checked out by a doctor after an accident that is anything more than a fender-bender. If anything hurts, be sure to document it and go to either an emergency room or an urgent care center to have it examined. If you absolutely insist on waiting, call your regular doctor as soon as possible and schedule an exam to be safe.
8. Keep Clear Records
You took a lot of pictures and copies in the minutes after the accident to document what happened. make sure they stay intact and organized so you know where everything is. You may need the records for insurance claims or court if it comes to that.
9. Get Help if You Need It
Emotions can run high in the moments immediately after an accident. If things are more than you can handle, get help. Personal injury lawyers can help. They can represent you in dealing with the insurance companies, doctors, and other people involved in the accident.
While following these steps won't make getting into an accident fun, they can help you get through the experience. Remember to put safety first and to keep it in mind throughout the entire process.