Wire Mesh And Its Types
Wire Mesh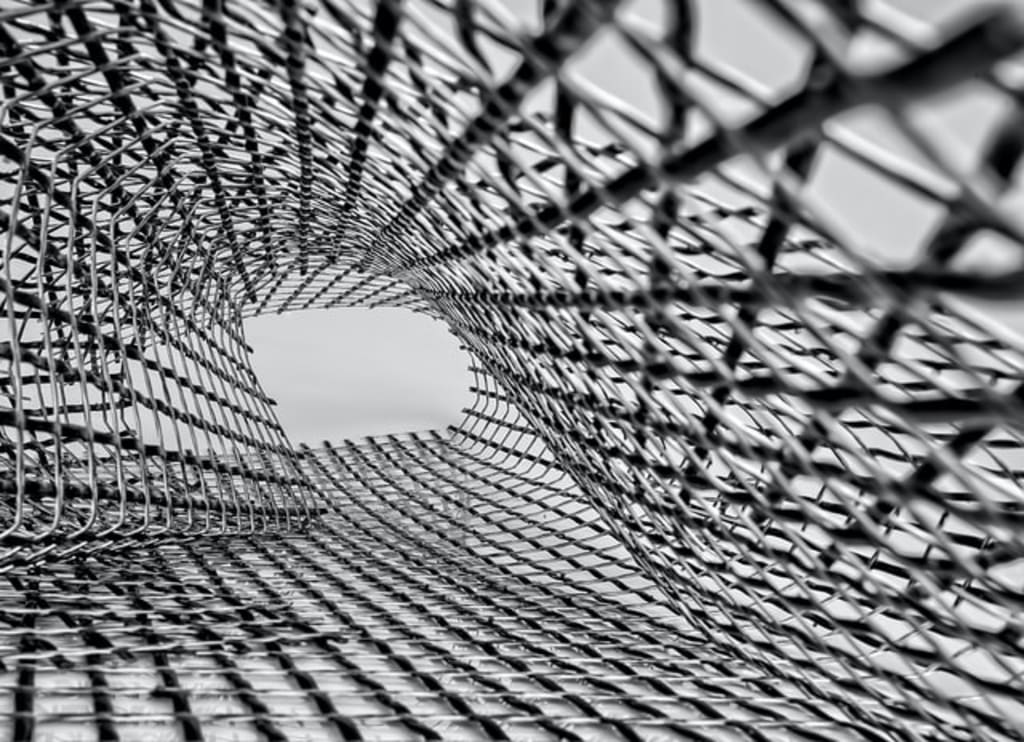 Wire Mesh is a factory-produced product constructed from shiny wire that has been combined and interwoven to create uniform parallel spaces with symmetrical gaps. Wire mesh is made from a variety of materials, but the most common are metals. Low-carbon steel, high-carbon steel, copper, aluminium, and nickel are among them.
Separating, screening, shaping, and shielding are the primary functions of wire mesh. The agricultural, industrial transportation, and mining industries all benefit from the services or functions provided by wire mesh or wire cloth. Because of its strength and endurance, wire mesh is ideal for moving bulk materials and powders. Weaving and welding are the two procedures used by manufacturers to create wire mesh.
Welding is a procedure in which metalworkers join wires together electrically at their intersections. Cutting and bending welded wire mesh items into shapes is done by metalworkers. Welding produces a robust mesh that will not unravel or come apart.
Types of Wire Mesh
Wire mesh comes in a variety of shapes and sizes. They're divided into categories based on how they were manufactured, their qualities/functions, and the weave pattern.
Welded Wire Mesh
This type of mesh is created using square-shaped patterned wire. They create an extremely robust mesh by fusing it electronically. Welded wire mesh products are ideal for a variety of tasks, including security fencing, warehouse storage, and racking, storage lockers, animal holding sections in veterinary clinics and animal shelters, room partition, and pest traps.
Welded wire mesh works so well for these applications because it is durable and will hold up against environmental challenges like wind and rain.
It is highly customizable. It comes in different grades such as 304l, 304h, 304 ss wire mesh. As the ss 304 wire price is cheaper than any other grade wire mesh depending on the user expectations.
Galvanized Wire Mesh
Galvanized wire mesh is made from plain or carbon steel wire that has been galvanized. Galvanization is a procedure in which a zinc coating is applied to wire metal. This zinc layer acts as a barrier, protecting the metal from rust and corrosion.
Galvanized wire mesh is a versatile product, particularly because it comes in both woven and welded variants. Galvanized wire mesh products can also be made with a variety of wire diameters and opening widths.
Wire mesh can be galvanized after it is made, or the individual wires can be galvanized before being formed into the mesh. Galvanizing wire mesh after it's already been created may be more expensive at first, but it usually results in higher-quality outcomes. Galvanized wire mesh, on the other hand, is usually relatively economical.
PVC Coated Welded Mesh
Manufacturers cover PVC coated welded wire mesh in PVC, as the name implies (polyvinyl chloride). When producers polymerize vinyl chloride powder, they create PVC, a synthetic thermoplastic material. Its job is to cover erosive wire so that it can be made stronger and last longer.
The PVC coating is safe, low-cost, insulative, corrosion-resistant, and durable. It's also pigment able, so manufacturers can build PVC-coated mesh in a variety of conventional and unique colors.
Customers with a wide range of applications prefer PVC-coated welded mesh. Because it works so well outside, the majority of its applications are in the field of fencing.
Stainless Steel Wire Mesh
Stainless steel mesh offers all of the advantages of the wire that it is constructed of. That is, it is long-lasting, corrosion-resistant, and has high tensile strength.
Stainless steel mesh is incredibly versatile and can be welded or woven. Customers most frequently acquire stainless steel wire mesh to protect industrial manufacturing locations. Stainless steel can also be used in agriculture, gardening, and security, among other things.