What is the overall quality of the food like in Edinburgh
Food in Edinburgh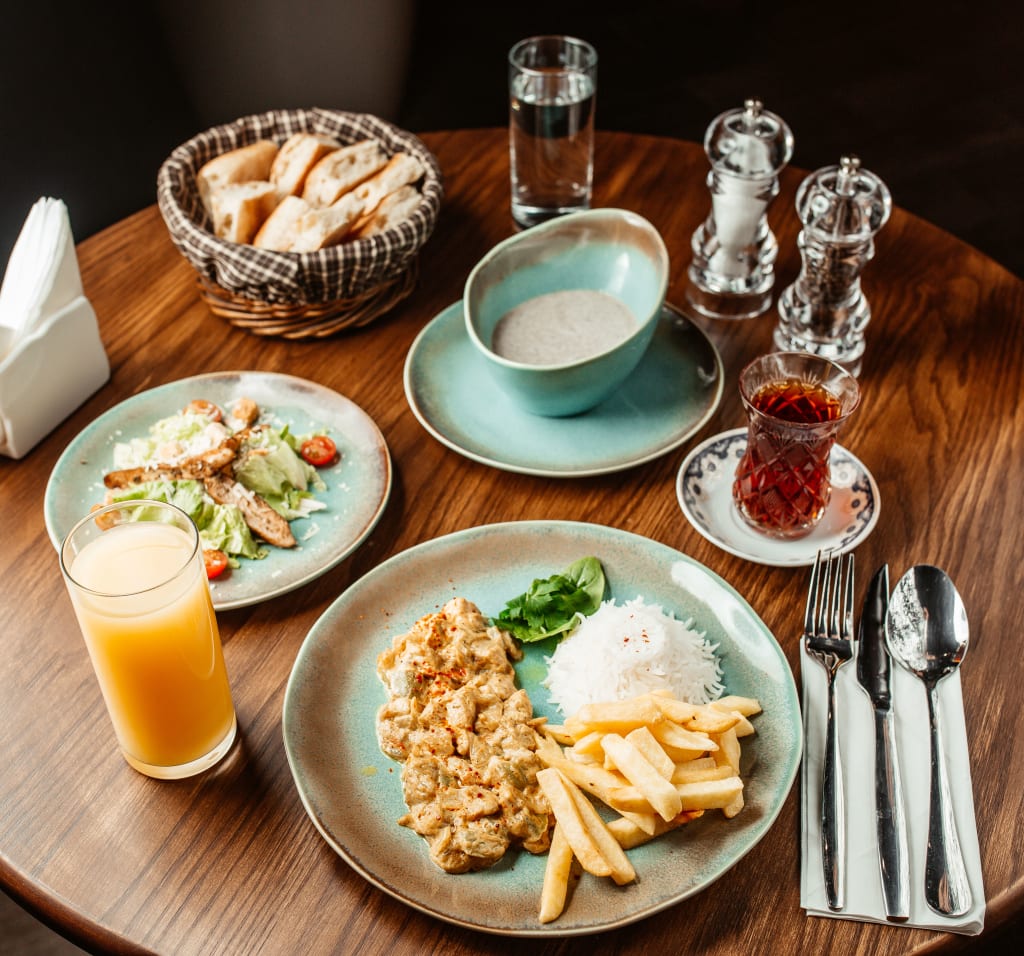 Edinburgh, the capital of Scotland, is a bustling city with a rich cultural heritage and a diverse food scene. With a range of dining options available, from high-end restaurants to budget-friendly eateries, Edinburgh has something to offer for every taste and budget.
The overall quality of the food in Edinburgh is exceptional. The city boasts a vibrant and diverse culinary scene that caters to a wide range of tastes and preferences. With its rich gastronomic heritage and access to fresh local ingredients, Edinburgh offers a delightful array of dining options. From traditional Scottish delicacies like haggis, neeps, and tatties to international cuisines from around the world, visitors and residents alike can indulge in a culinary adventure. The city is home to numerous award-winning restaurants, charming bistros, cozy pubs, and bustling food markets that showcase the finest produce and culinary expertise. Whether you're craving hearty comfort food, elegant fine dining, or innovative fusion dishes, Edinburgh is sure to satisfy even the most discerning palates.
The city has a thriving culinary scene, and its restaurants offer a wide variety of dishes made with fresh, locally sourced ingredients. Scottish cuisine, which is known for its emphasis on seafood, game, and traditional dishes such as haggis, is well represented in Edinburgh's restaurants.
One of the highlights of Edinburgh's food scene is its abundance of fine dining restaurants. Michelin-starred restaurants such as The Kitchin, 21212, and Number One at The Balmoral Hotel are among the city's top culinary destinations. These restaurants offer a wide range of dishes that showcase the best of Scottish produce, prepared with exquisite attention to detail and presented in beautiful and innovative ways.
Apart from fine dining, Edinburgh also has a thriving street food scene. The city's street food markets, such as the Pitt Street Market and the Grassmarket Market, are popular with locals and visitors alike. These markets offer a range of street food options, from Indian curries to Mexican tacos and Korean fried chicken. The quality of the food at these markets is generally excellent, with vendors using fresh, locally sourced ingredients to create their dishes.
Another aspect of Edinburgh's food scene is its pubs and bars, which often serve food alongside drinks. Traditional Scottish pubs such as The Royal Oak and The Bow Bar offer hearty pub grub such as fish and chips and burgers, while craft beer bars like BrewDog and The Hanging Bat serve up gourmet hot dogs and loaded fries.
Finally, Edinburgh is home to a number of specialty food shops and markets, where visitors can find a variety of locally produced food and drink. These include the Edinburgh Farmers' Market, which takes place every Saturday and offers a range of organic vegetables, artisan cheeses, and homemade baked goods.
Cocktails in Edinburgh are equally impressive, with bars and pubs offering a range of innovative and creative drinks. One of the most popular cocktails in Edinburgh is the Whiskey Sour. Made with whiskey, lemon juice, and sugar syrup, the drink has a perfect balance of sweet and sour flavors. Other popular cocktails include the Bramble, the Espresso Martini, and the Scottish Negroni.
Edinburgh's cocktail bars are known for their unique and intimate settings, which make them perfect for a night out with friends or a romantic evening. Some of the popular cocktail bars in the city include Bramble Bar, Lucky Liquor Co., and Panda & Sons.
Overall, the quality of food and cocktails in Edinburgh is exceptional. The city's culinary scene is diverse, offering a range of traditional and international dishes, and the cocktail bars offer an array of creative and innovative drinks. Edinburgh is a foodie's paradise, and a trip to the city is incomplete without trying the traditional Scottish dishes and the local cocktails.
In conclusion, the overall quality of the food in Edinburgh is excellent. With a diverse range of dining options, from fine dining restaurants to street food markets and pubs, Edinburgh's culinary scene has something to offer for every taste and budget. The city's emphasis on using fresh, locally sourced ingredients, combined with its traditional Scottish cuisine, make it a destination for food lovers from all over the world.
Reader insights
Be the first to share your insights about this piece.
Add your insights