What is Rollback In Walmart? Walmart Rollback Meaning
What is Rollback In Walmart? All FAQs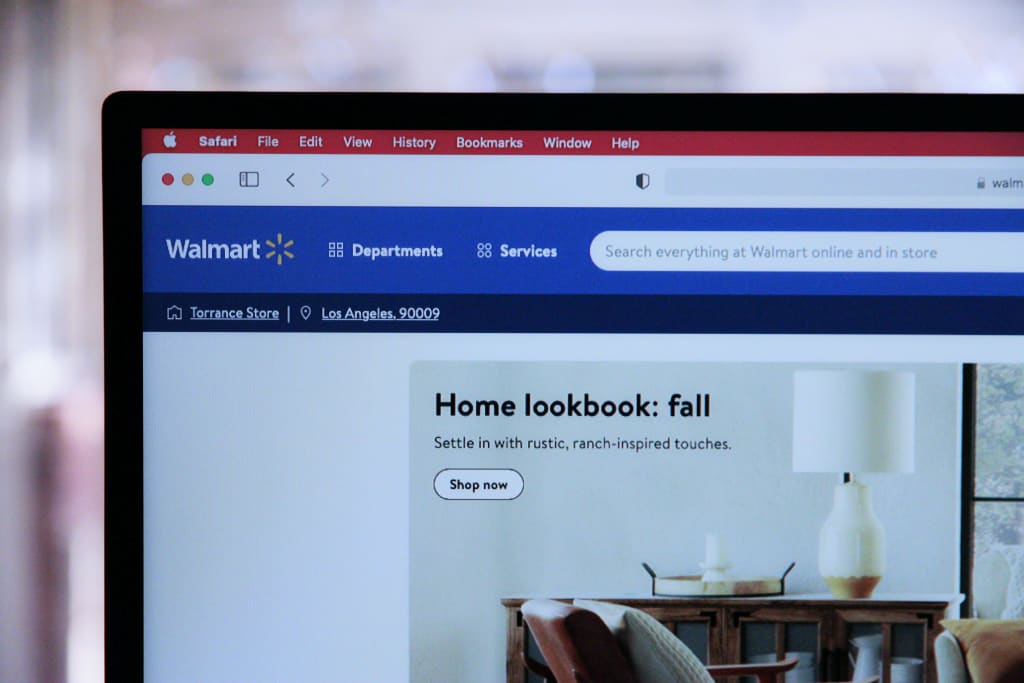 What Is Rollback In Walmart? Image Taken From unsplash.com
Have you ever visited Walmart and seen the Rollback on item price? In this article, I will answer some FAQs related to Rollback Walmart such as "What does Rollback Mean In Walmart" "Why Rollback" "Items Which Qualified For Rollback" "Difference between Rollback and Clearance In Walmart" etc.
What is Rollback In Walmart
Walmart rollback is one of the marketing strategies which aimed to boost sales by decreasing the price of items. As the name implies "Rollback" the price of items rolled back to the old price temporarily. This offer attracts more customers to Walmart than usual because the items price is much cheaper than regular price.
Walmart this offer is not for all the items but they roll back some items on the store to attract people. These items may be seasonal, overstocked, overpriced, or outdated. Walmart believes that once customers attract and inside the store they would purchase other items as well.
I hope you get the answer to "What is Rollback Walmart". But there are some FAQs related to rollback Walmart that people usually ask.
Is Walmart Rollback a Win-Win situation
Yes, Off Course Walmart Rollback is a win-win-win situation. Three parties are involved here vendors, customers, and Walmart.
Walmart rollback items to attract more customers, which helped vendors to get rid of overstocked items.
Customers buy things at cheaper prices instead of the standard prices so they save money.
And as a result of more customers, additional things will sale and Walmart will make more money.
Difference Between Clearance and Rollback Sale at Walmart
Walmart rollback is a marketing strategy that Walmart uses to show the lower prices on an item on a temporary basis to boost sales. The rollback period on Walmart is mainly for a few weeks and usually, up to 90 days depending on the item's availability. If the rollback items on Walmart did not sell for that period, the price will drop drastically and become a clearance sale.
Clearance sale items price on Walmart is reduced just to get rid of items. These items would not be restocked which means that they will no longer sell in store. Because these are items that are even not sold in the rollback period.
Once an item is shifted to a clearance sale, it's not going back to its original price. Rollback on other hand returned to the standard price after a period of time.
Instead of visiting a physical local Walmart store for clearance items, you can save more money by using the Walmart app. Watch This Video
Is Walmart Rollback Only Online?
Customers can find rollback and clearance items on the walmart.com website marked with the new and reduced prices.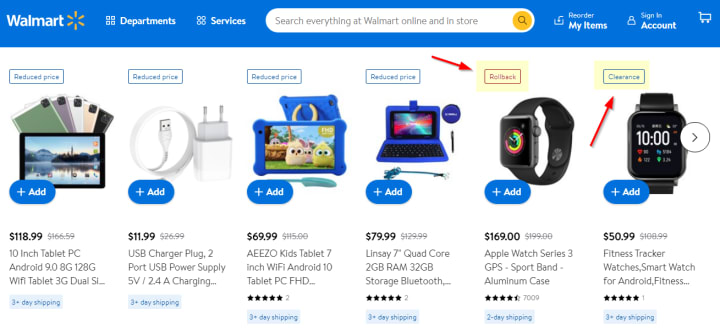 On a physical store, there are separate sections for clearance and rollback items with current and was prices. So, customers can purchase rollback and clearance items from both online and physical Walmart stores.
Items Which Qualified on Walmart Rollback
Items which have a few years history of sales on Walmart are qualified for rollback. Walmart does not roll back new or latest products to the sales because they have more demands than old ones.
Also, in the rollback offer, the price of items rolls back to the old price for a period of time. The items which are latest and new to market don't have an old price so Walmart does not qualify new items for a rollback.
How Long Is Walmart Rollback
Walmart's rollback period depends on items availability, if items are overstocked the period may extend up to 90 days. Walmart officially does not announce that how long the rollback period is available.
Is It Possible to Return Walmart's Rollback Items?
According to Walmart's return policy YES you can return rollback, normal, and clearance items on Walmart for any reason with and without a receipt within the 90 days' timeframe. Because rollback items remained in-store for up to 90 days and you can return them just like other items and get your purchase price back. You cannot get more than what you originally paid for an item even rollback period is completed.
So that's all In this article about " What Is Rollback In Walmart" and Some FAQs.
I hope this Helps You!!
list
About the author
Reader insights
Be the first to share your insights about this piece.
Add your insights