Today we are trying the tastes of sweets from Austria. It deserves a try!
Recipe for Apple strudel and recipe for Cheesecake with coffee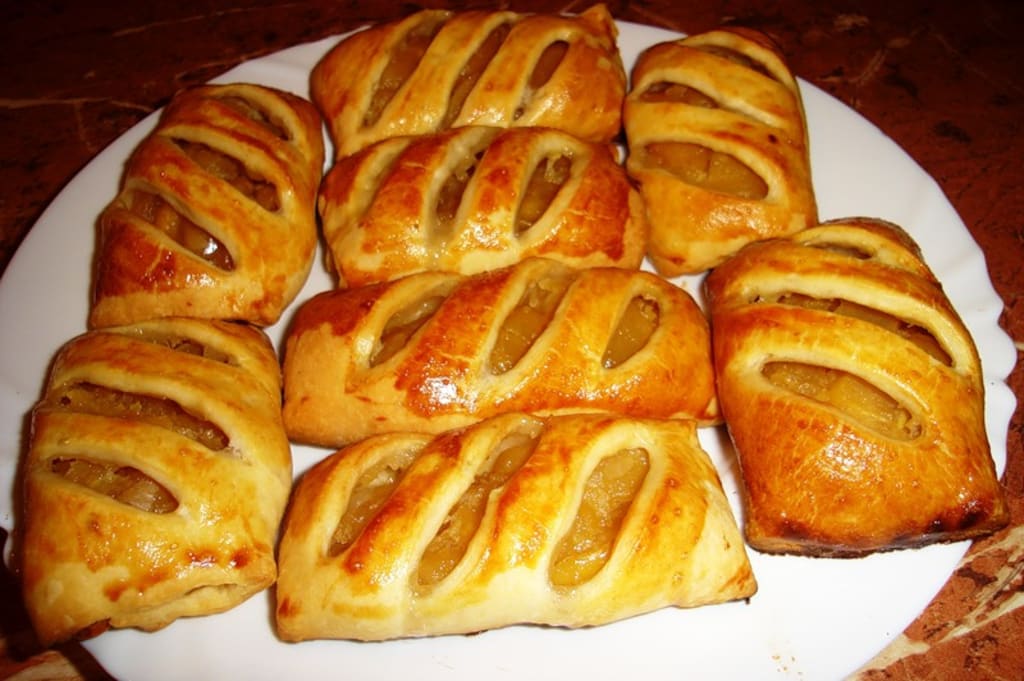 Recipe for Apple strudel
Ingredients
For Sheets
240 g flour
120 ml of water
4 tablespoons of oil
1 tablespoon of vinegar
a pinch of salt
For the filling
1 kg of apples
juice from a lemon
4 tablespoons of sugar
100 g raisins
50 ml rum (alcohol, not essence)
40 g pine seeds (or chopped walnuts)
4 teaspoons of breadcrumbs
100 g of butter
cinnamon to taste
Method of preparation
For the dough
Heat the water together with the oil and vinegar; it doesn't need to be hot, just warm. In a bowl, sift the flour, add the salt and start kneading by adding water with oil and vinegar little by little until you form a suitable dough. It should not be hard but not soft either, add flour or a little water for a suitable consistency.
Knead it well for a few minutes and put it in a bowl to rest, partially covered with a food foil. Or simply, with a kitchen towel.
In the meantime, peel and core the apples and chop them into cubes. Sprinkle them with lemon juice and let them drain in a sieve.
Put the raisins to soak in the rum and mix in them occasionally.
For sheets
Transfer the dough to the work table on which you sprinkled a little flour and divide the dough into 4 balls.
Make a sheet of 35×50 cm from each ball. Sprinkle flour as often as needed, so that the dough does not stick to the work surface.
Brush the sheet with melted and cooled butter. Put plenty of apples on one of the ends, sprinkle a spoonful of sugar, a teaspoon of breadcrumbs, raisins, pine seeds or nuts and cinnamon to taste. Roll up the sheet and transfer the strudel to a tray covered with baking paper.
To be easier to roll, I spread the sheets on a silicone mat, then lift it from one end and I have perfectly rolled apple strudel.
Do this until you have finished all the dough balls.
Grease each strudel with the remaining butter and, with a knife, make shallow cuts.
Bake the strudel for 40-45 minutes at 180°C, until nicely browned.
When it has cooled down, sprinkle plenty of powdered sugar and eat the best apple strudel.
Recipe for Cheesecake with coffee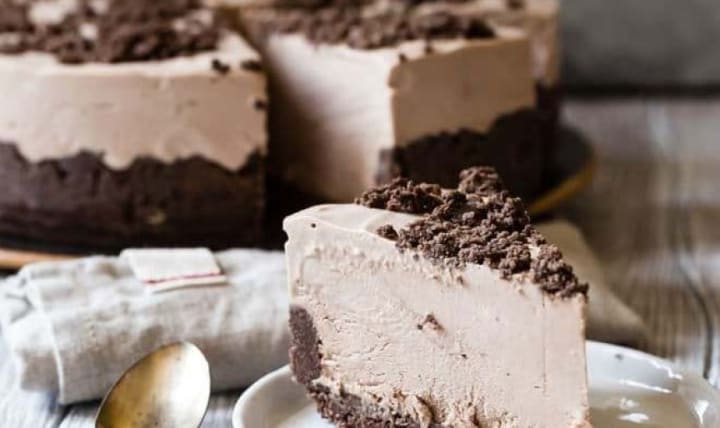 Ingredients
For the top
cocoa cookies approx. 200 g
cutter fat 85%, 100 g
cocoa 1 spoon
vanillin sugar 1 sachet
For the cream cheese
cow's cheese 700 g
egg 2 pieces
casting sugar approx. 300g
espresso coffee 50 ml
vanilla essence 1 ampoule
For the glaze

household chocolate 100 g
espresso coffee 80 ml
For decoration
whipped cream approx. 100g
coffee beans
Method of preparation
For the counter
Crush the cocoa biscuits in a blender or food processor. Add cocoa powder, vanilla sugar, melted butter and mix until all ingredients are incorporated.
Turn the obtained dough into a pan with a removable edge. It is leveled with a spoon or spatula, to obtain an even layer, then with the bottom of a glass, it is pressed well until the top is obtained.
Refrigerate the top until the cream cheese is prepared.
For the cream cheese
Cottage cheese, eggs and sugar are mixed until they become creamy. Add the concentrated coffee, espresso, vanilla essence and mix again until smooth.
Pour the obtained cream cheese over the top of the biscuits and bake in the preheated oven at medium heat (or 160 degrees, electric oven with ventilation) for about 40 minutes, until the cake begins to brown slightly on the edges.
Allow the cake to cool in the pan, then refrigerate for a few hours, or preferably overnight.
For the chocolate frosting
Melt the chocolate in a steam bath or in the microwave. Add the coffee little by little, until the chocolate glaze reaches the desired consistency.
Pour over the slightly cooled cake, then refrigerate until it hardens.
Before serving, the cheesecake is decorated according to everyone's taste with whipped cream and coffee beans
About the Creator
Food recipes for you and your loved ones. I present both food and sweets, from different countries, for a diversification of tastes to your liking.
Reader insights
Be the first to share your insights about this piece.
Add your insights