Things to consider before hiring a window cleaning company
Hiring a window cleaning company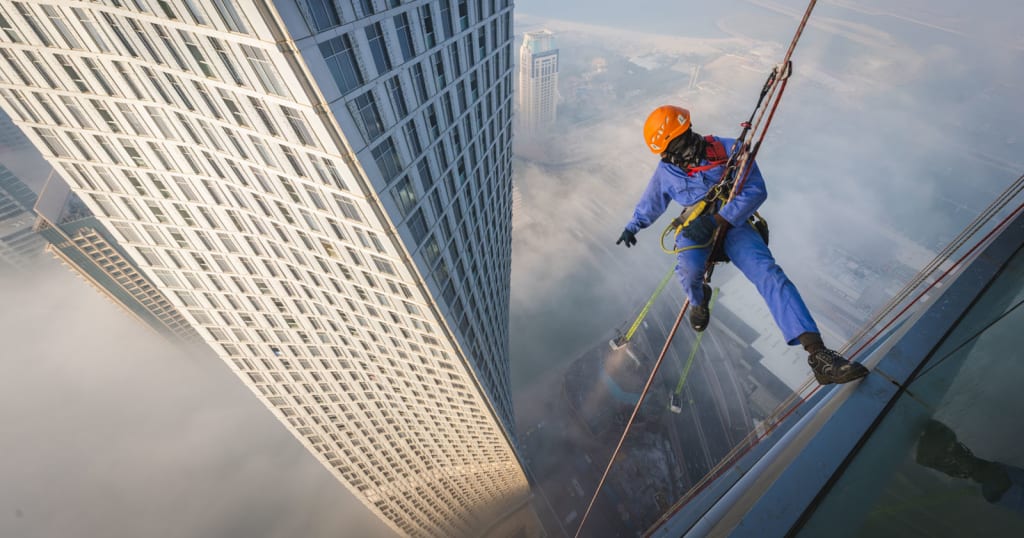 The cleaning of windows should be the first item on any property maintenance schedule. You can improve the aesthetic value of your home or business by maintaining spotless, clean windows. Doing the windows on your own can be a laborious task. The best course of action is to have professional window cleaners handle the task. But what should you look for in a trustworthy and reputable window washer?Here are some of the top things to think about before deciding on a window cleaning service.
Reputation
Hiring a company with a stellar reputation for reliability, punctuality, and quality service is essential when it comes to window cleaning. When looking for a service provider, it is important to find one with a solid reputation, as this indicates that their previous customers were pleased with the results.
Pricing
Verify that the prices listed for the services you require do not include any additional fees. A reliable window cleaning service will provide excellent service without going overboard on price. It is up to you to look into the market and compare the rates of various service providers. Someone asking too little should prompt you to dig deeper for answers. You shouldn't partner with whoever has the lowest prices. You should be wary of businesses that purposefully charge more than competitors in order to give the perception that they are the best option.
Insurance
This is a crucial question to ask any potential window cleaning service. You should hire a firm that provides insurance to do the job for you. Cleaning windows is a dangerous job as accidents can happen anytime, so it's important that both the cleaner and the property they're working on be insured in case of an accident.
Minimum Requirements for Risk-Free Operation
Cleaning windows is a dangerous job in which you should never put yourself in danger. If a cleaner uses a ladder to access the window frames on the second or third floor, they risk serious injury. If the service provider doesnot practice adequate safety, there is also a risk that your property will be damaged. For this reason, it is crucial that you verify whether or not the cleaning crew has received adequate safety instructions.
Experience
Consider hiring a team of experts who have a wealth of knowledge in the cleaning industry toclean your windows. Professional window washers have extensive experience with a wide variety of cleaning tasks, and they have received extensive training to handle those tasks. It is important to do some research on prospective employees before making any decisions. You need to get your money's worth. Therefore, opt for high-quality services.
Resources Employed
There is more to cleaning windows than just wiping them down with a damp cloth. You should hire a company that stays abreast of developments in the cleaning industry so that they can provide you with the best service possible using the most up-to-date equipment, tools, products, safety measures, and methods.
License
The most important thing you should ask for before hiring a cleaning company to not get into a trouble is if they have gotten a licence or can't get one to. Get a proof of their license before hiring them.
Conclusion
Window cleaning is one of the chore that get easily move "To Do" list weather bhi at house or at workplace. A professional window cleaner can save you money, time and can handle this job for you. But before hiring any window cleaning company the things listed above must be kept in mind to avoid any trouble or damage to yourself. To know more details please visit at baxclean. Thank for your time.
Reader insights
Be the first to share your insights about this piece.
Add your insights