The Things You Can Do with Chalkboard Paint
Versatile, easy, and fun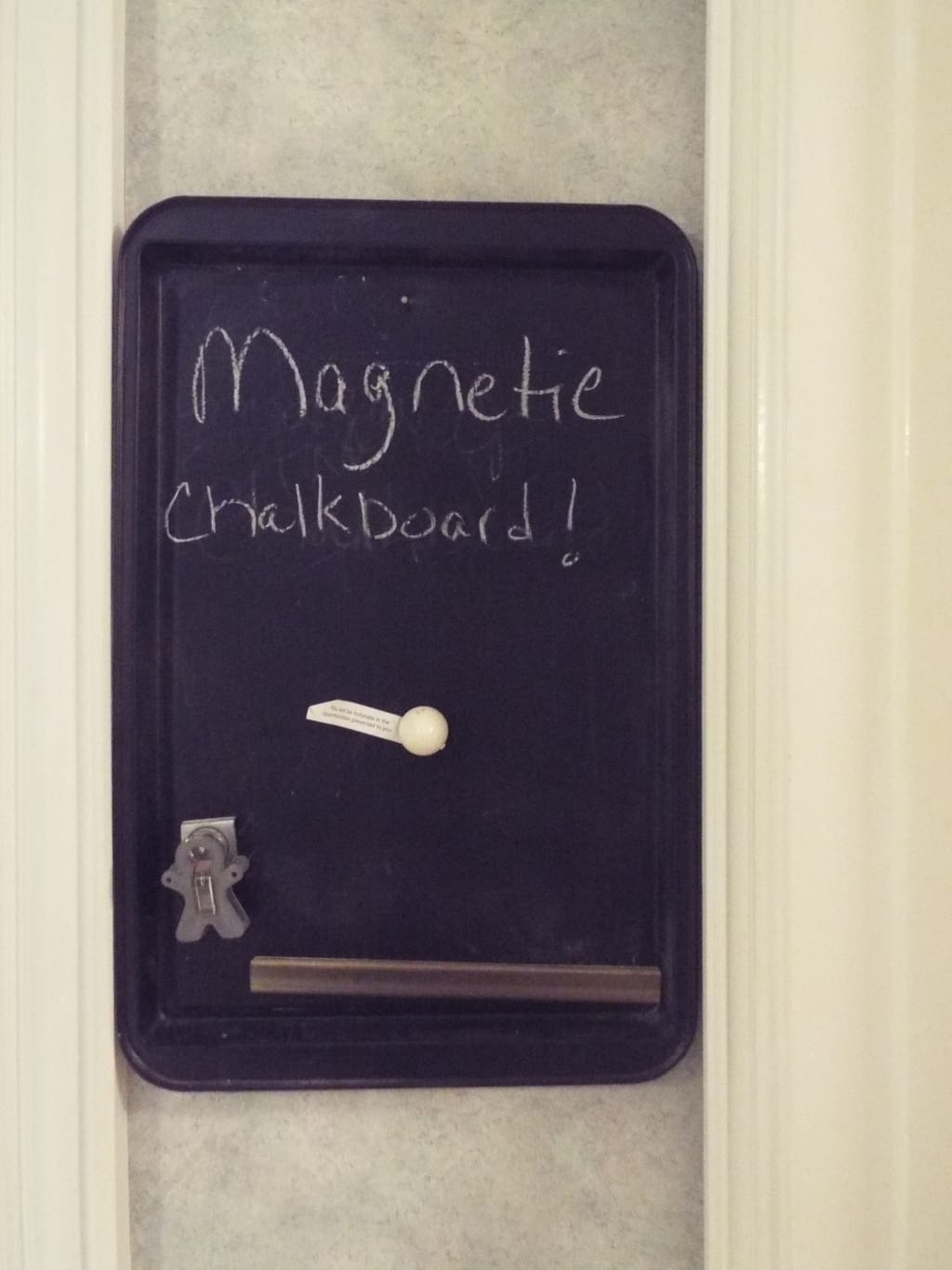 Chalkboard paint is maybe the greatest craft tool I've ever used. It's absolutely amazing the things you can do with a simple can or bottle of chalkboard paint. So easy to use, you don't have to be a DIY pro to get great results.
Do an internet search for "chalkboard paint crafts" and you could spend a couple hours looking at all the responses. When I first heard about it, I remember thinking, "That's pretty interesting." So interesting I had to look into it. When I saw all the things you could do with it, I was excited. Especially since I knew using it was probably something even a novice crafter like me could pull off.
Chalkboard paint is versatile, as it can be used on a wide variety of materials, comes in different colors, is available as a spray paint or brush-on, and of course, the finished object can be erased and redone time and time again.
Buying my first can was a big moment, and I couldn't wait to get home from the store and make my first chalkboard. I had a big piece of old wood that I'd already prepped with white primer. I'd already bought chalk. All I needed was the oh-so-important chalkboard paint.
As promised in all the tutorials, the paint went on easily, dried quickly, and was ready to use the next day. Taking that piece of chalk to the board the first time didn't disappoint. I still have that chalkboard many years later, and use it often.
After a successful first project, I headed back to the internet to find out what else I could do with my paint that would actually be something I would be interested in making and would have a use for after I made it.
I was thrilled to find a tutorial for turning an old cookie sheet into a magnetic blackboard. A magnetic blackboard—what a fantastic idea. I immediately went to my drawer of pots and pans and cookie sheets to see just what I had on hand that I use for this project.
Fortunately, I had more than one cookie sheet, and I picked the one that was in the worst condition, got out a sheet of sandpaper, and began to rough it up so I could turn it into a blackboard. As I was working on it, I gave a lot of serious thought to what I would do with it once it was done.
The crafting gods were on my side, as it turned out it fit perfectly on an unused (and I thought unusable) awkward wall space in the kitchen between two doors—perfect for making shopping lists and storing coupons. A simple hole punched in the top, and it was ready to hang.
Converting old cookie sheets has been my favorite project so far, and I've done several, although just recently I converted two small pieces of scrap wood into chalkboard art and hung them on a wall.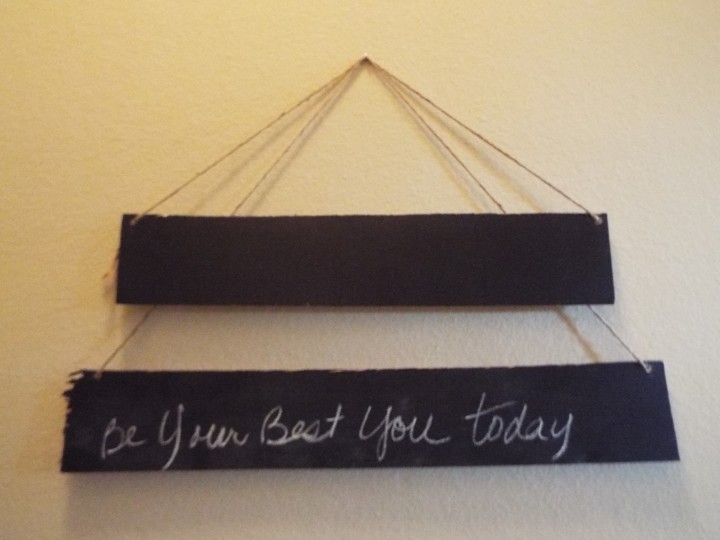 I continue to think about and search for common or unused household objects that might "benefit" from a chalkboard makeover, an exercise that's almost as much fun as the transformation itself. Bulk garbage day in my neighborhood is an adventure. As the saying sort of goes, "one man's garbage is another's craft project."
I've only used black paint so far, but seeing some of the colors available has made me start thinking about the process in a whole new way. A purple or green chalkboard "something" might very well go somewhere a black one wouldn't. The possibilities are endless.
If you're looking for a quick and easy, inexpensive, yet useful craft project, you might want to consider buying a can of chalkboard paint and having your way with it. I doubt you'll be disappointed. Have fun, and happy painting!