The Pros and Cons of Glass Pool Fencing
If you're looking to get glass pool fences, check out their pros and cons first before deciding.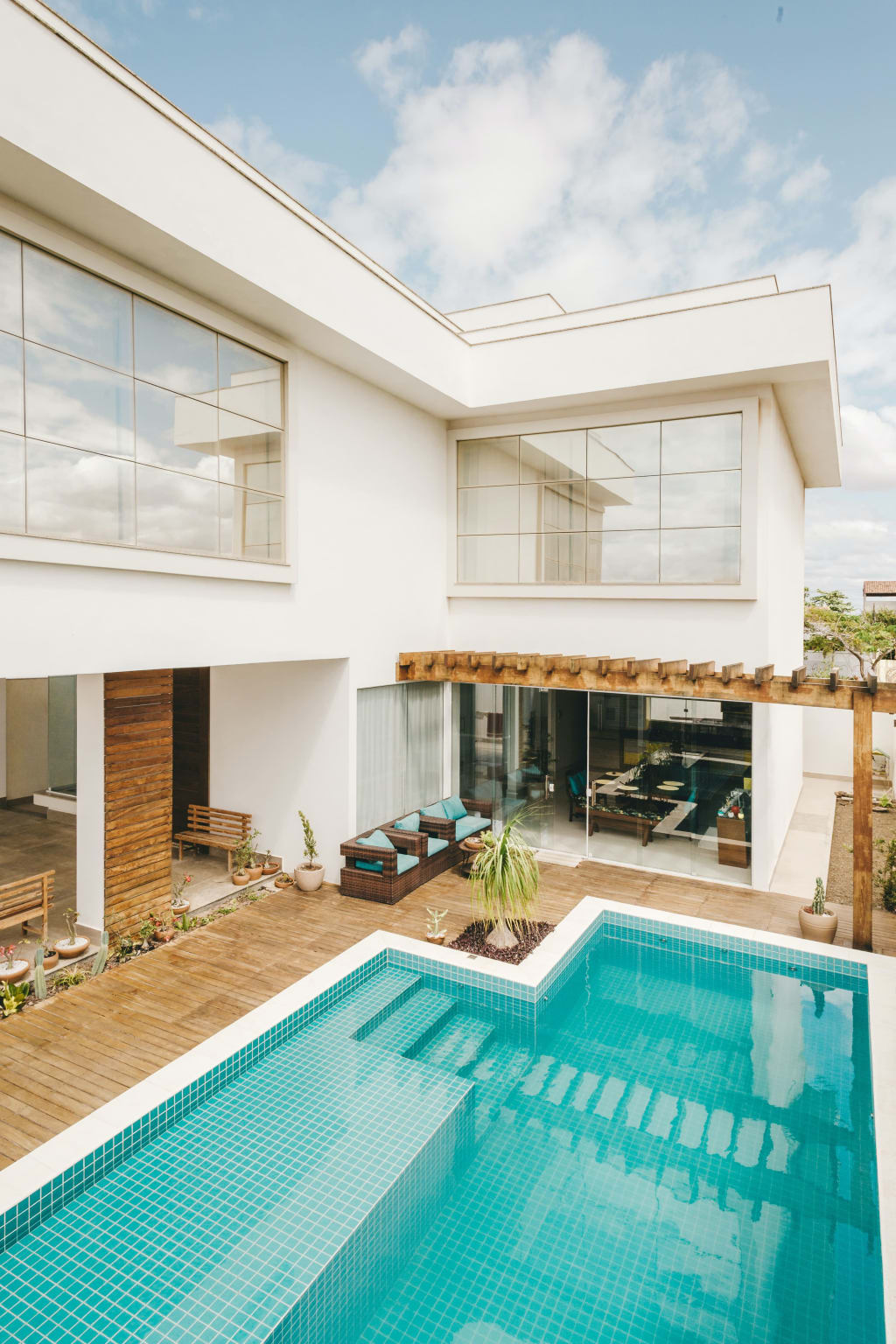 As a warm-weathered country that can afford private pools in their backyard, most Australian households have backyard pools. These backyard pools can be enjoyed by everyone in the family, especially during the summer. Your kids, pets, and all your loved ones can have some fun and bond while soaking your feet in the water. It also adds value to your property and not just helps beautify it.
One of the major concerns of owning a pool is safety, especially when you have kids and pets to think about. Accidental drowning has been a huge problem in the country. Over the last 25 years, a total of 965 children under the age of five have died from drowning.
In 1992, the NSW government enacted the Swimming Pools Act that requires all private or backyard swimming pools to be fenced and the Swimming Pools Regulation 2008. Throughout the 90s and early 2000s, all the other states lay down their mandatory pool safety standards.
This move has effectively helped protect children from the dangerous temptation of a backyard swimming pool.
While every state offers different pool fencing regulations, there are a lot of choices for which fence to use. But, glass fencing Sydney is one of the best choices. Learn more about its pros and cons here.
Advantages of glass pool fence
Choosing a glass pool fence can bring your property and family the value and protection that you need. Here are the advantages of owning one.
Low maintenance
Glass fences do not require constant fixing. It also does not rust like the other types of pool fences. It is also easier to clean. You can easily clean it by sprinkling it with water or a glass cleaner and then wipe it with a clean cloth. When it is installed, all you have to do is wipe it clean every once in a while. Repairs and repaints will never be a problem.
Aesthetically pleasing
If your backyard has a view or is well landscaped, choosing a glass pool fence will never be an obstruction. It is a good choice if you want to keep your backyard stylish and elegant. And when the time comes that you choose to sell your property, that glass pool fence will add more value to the actual selling price.
Glass fences are durable
Some people wonder if glass pool fences can easily break. The answer is no. Although glass is usually associated with being fragile and something that could shatter easily, the ones that are used for pool fences are the right amount of thickness. In some cases, it can even withstand a temperature of over 200ᵒC.
Disadvantages of glass pool fence
Glass fences are modern and elegant. But, besides their numerous advantage, there is also a fair share of disadvantages to look out for. Here are a few.
Glass is expensive
If you're not ready to spend a more expensive option for your pool fence, glass is not the best pick for you. There are other types of pool fencing that are far cheaper than glass. Also, if in any case, it got chipped or breaks, it would cost you a good amount of money to have it fixed. So if you're not prepared to maintain it, pick the cheaper options instead.
Accidental injuries
Going to the fenced pool area without accidentally injuring themselves is quite the challenge, for those with eyesight problems. Since you can see through the glass, it might not be obvious for everyone. This can cause them to walk through it and accidentally injure themselves during the process. Unsupervised kids might also accidentally bump their heads right into it if they saw the pool on the other side, not knowing that it would hurt.
Cleaning all sides
If you're not someone who has the patience to clean glass, especially if it constantly gets dirty, plenty of glass cleaning companies can do it for you. As it accumulates a good amount of dust or dirt, cleaning it yourself while raising kids and working full time could be tedious for you. So better leave it to the experts to make sure that it is thoroughly cleaned.
Glass pool fencing has its charms if you can maintain it properly. The best thing for you to do before deciding that kind of fencing you want to get is to assess your surroundings or better yet, consult a pool fencing professional.