The Man with Perfect Teeth Said It Costs Only $9.99
Subscription addiction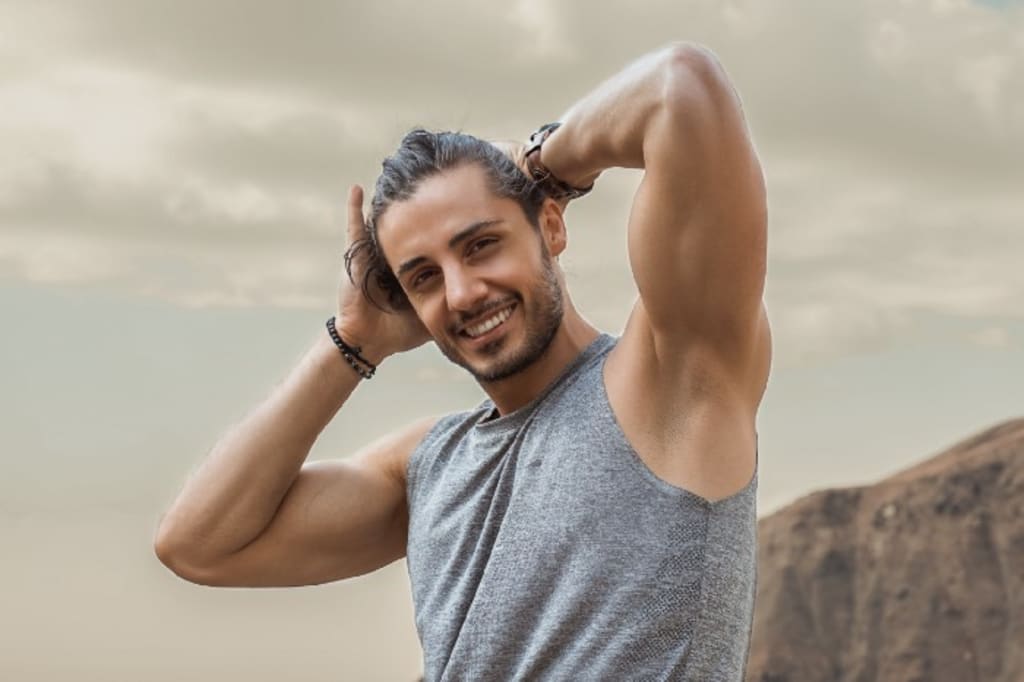 Photo by Omid Armin on Unsplash
I had heard the saying, "Not even once!" but didn't understand the danger until I made the first purchase. They make it easy by promising low prices, easy access, and free delivery.
It all started a few months ago as I browsed the internet when I read Amazon advertised a program that for one annual payment offered free delivery on all purchases. I remember thinking, "It's a no brainer." Amazon Prime simply made sense in our modern society especially at $12.99 a month, but wait it got better. A year's subscription was only $119.00. Sign me up.
I couldn't imagine a deal getting any better until the scrolling banner at the top of the shopping page advertised Amazon Music — $7.99 for unlimited music, all stations, unrestricted playlists, 60 million songs. At first, I hesitated when I realized that provided for only one device but for $14.99, I got the family plan.
When COVID-19 entered our world confining us to home, my family started to go a little crazy. Whoever said you can never get enough TV was absolutely wrong! After two weeks, I started to hyperventilate when Rachel, Ross and Friends' faces appear on the screen. How could they be on every channel? For the first time, we required more choices.
Hulu proved enticing with a pitch of "thousands of shows and movies, with plans starting at $5.99 per month." We enrolled in the $54.99 plan when we learned so much more was available: exclusive series, hit movies, kids shows. Then to top it off, they gave 7 days free.
My husband then informed me of a series he saw advertised on Netflix. They offered 30 days free, so we gave it a try. Now we pay $15.99. That's less than the cost of going to a movie and popcorn is much cheaper at home so we consider it a bargain.
Did you know Walt Disney Channel streams all the classics: Lady and the Tramp, The Lion King, and The Little Mermaid? It even provides access to recent popular hits: The Mandalorian, Marvel epics . . . OMG, it's amazing for only $6.99.
Unfortunately, we discovered a disadvantage because screen time increased to unhealthy levels until Amazon turned the entire family onto reading when we signed up for Kindle Unlimited. With the closure of libraries due to COVID-19, online books proved easy to access and an awesome alternative. I added Audible so I could also listen to my favorite novels while walking. Unlimited books for less than $30.00 a month.
To my horror (now that I reflect) social distancing became enjoyable when I discovered everything (I mean everything!) my family needed could be ordered online and delivered to our front door. We possessed no need or desire to leave the house.
My mornings started with a cup of Gevalia Kaffee (coffee).
For my husband's birthday I ordered him Harry's Shaving Razor starter kit. He loves it and we continued the monthly subscription.
At 40% off Kiwi Co craft boxes were a key buy to entertain the little ones stuck at home.
Even our dog got treats in the mail through a BarkBox monthly membership.
Then when groceries shopping proved too risky, Hello Fresh rescued us from the need to explore the food aisles.
We transferred our gym membership to a virtual version so we could stay in shape.
Now, we have upgraded our phones, tablets, and computers. Our internet speed increased, and we added the Norton Antivirus Deluxe version to all our electronics.
As you can see, we are in need of assistance. COVID-19 placed a financial strain on our budget, increasing our monthly bills to an amount that exceeds our monthly income.
Currently, my husband and I are working with a debt consultant and creating a needs assessment to analyze are spending. For now, we are requesting whatever you feel in your heart you can spare. God Bless You!
Finally, if anyone feels compelled, we welcome monthly contributions to sustain us until a solution is found.

Brenda Mahler
Stories about life that inspire emotions - mostly humor.
Lessons about writing based on my textbook, Strategies for Teaching Writing.
Poetry and essays about the of art of being human.
I write therefore, I am.
See all posts by Brenda Mahler →