The Cutting Edge of Creativity
How scissors are synonymous with my happiness.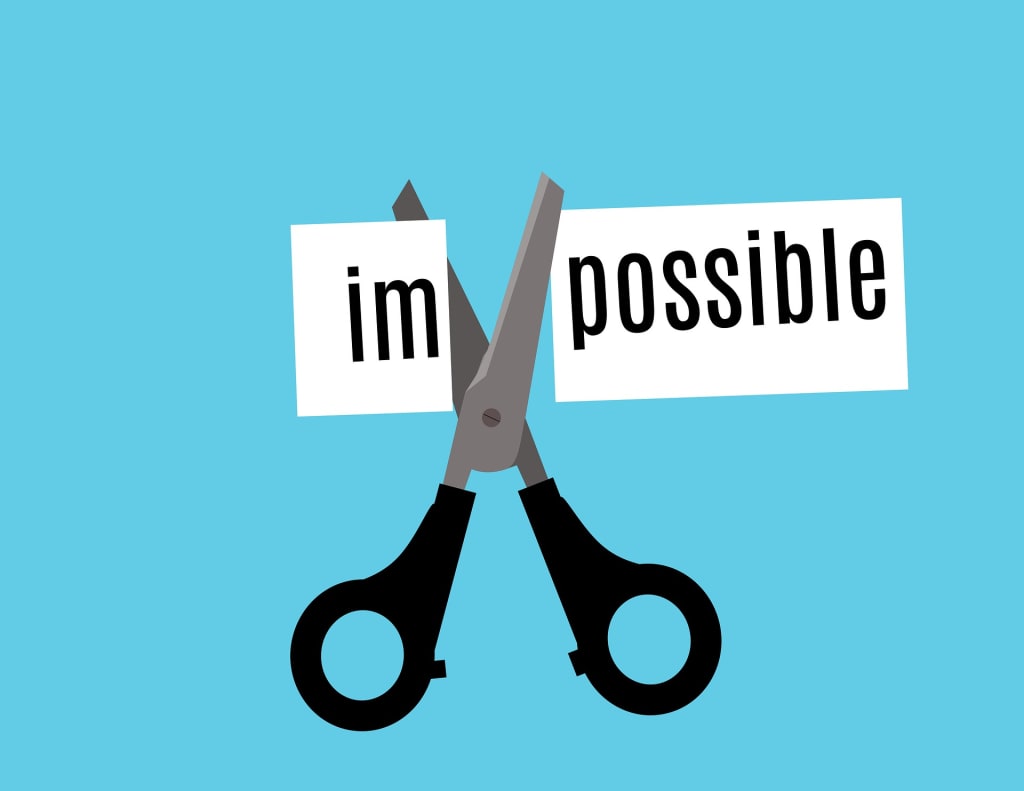 Image by mohamed Hassan from Pixabay
A contest about crafting? Seriously? I've got this!
I was jumping hoops when Vocal announced yet another alluring writing challenge. Crafting has been part of my life ever since I was a child. My mother was never one to sit idle and instilled a passion in me for sewing, knitting and stitching since I was old enough to sit still for more than 5 minutes.
I've made curtains and covered anything from photo frames to lampshades to bring them back to life. I've dabbled in tole-painting and decoupage, have patchworked and quilted and made my own greeting cards.
When I was a stay-at-home mum with small kids, my saviour was scrapbooking. I have shelves full of albums with carefully constructed layouts using photographs, pretty papers and embellishments. I even had some of my work featured in magazines. This one featured below took hours to individually clip each rub-on flower out with small, sharply pointed scissors.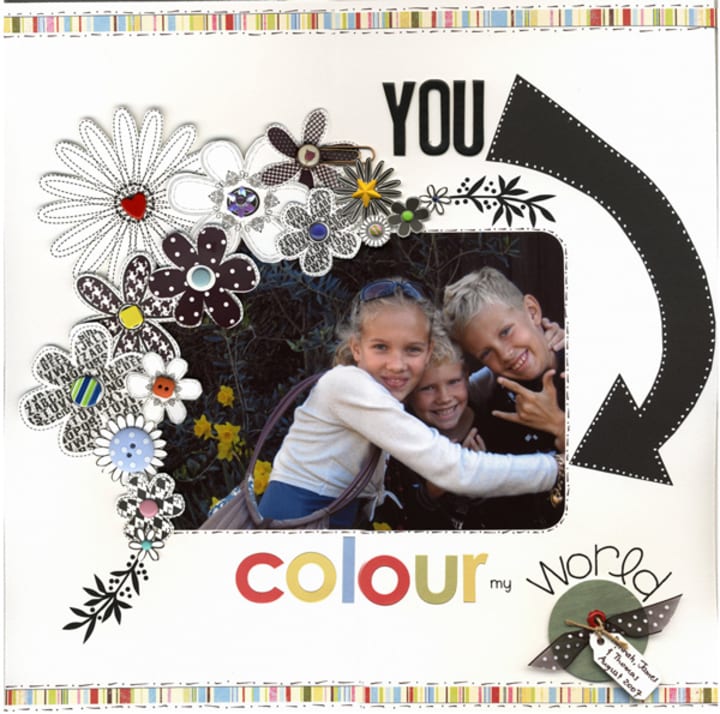 I even made a scrapbook page about all the Christmas decorations I have handmade over the years - and it doesn't include the felt advent calendar nor the cross-stitch stockings that proudly hang from the mantle each year.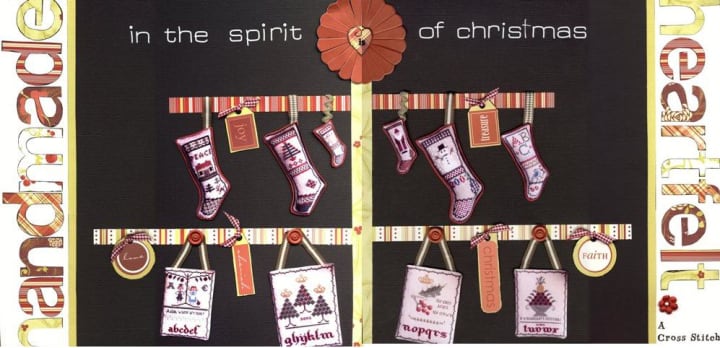 Crafting is my thing. It makes me incredibly happy!
But this contest; at first, I was super excited. Clearly scrapbooking and card-making involve using scissors so the requirements for submission can be easily met. I can effortlessly blab on about the process I use to create and display my photographic memories that are way more interesting than just flipping a page in a photo album – or scrolling online at one.
I re-read the contest details with a more scrutinous eye.
Obviously, what is most alluring is the cash prize. $15 thousand smackeroos - wow! That's a lot of money. A story will have to be pretty darned good to get the top prize. Although I still love to scrap, perhaps it is a bit passé? And card-making? Can't anyone mindlessly glue some papers together and make a thoughtful greeting?
Another piece of important information is the sponsor, Fiskars. A crafting company that I am more than familiar with. They are reputable because the quality of their products is top-notch. If you want to cut something cleanly, then they're the go-to brand.
I then did my due diligence and clicked on the provided link for Fiskars website. Immediately I was thrown into a kingdom of creativity. From gardening, cooking and fixing tools to a library of creative ideas and how-to's; I had no idea their products were so varied! They have hundreds of clickable links to create anything from a welcome gift to organizing your space. There are even suggestions on how to get kids gardening, cooking and sewing. Way to go, Fiskars!
And that is when the panic set in and I decided I wasn't clever enough to enter. It seemed to me that Fiskars was after a winning entry that outlined step-by-step the 'how to' process for a craft. Scrapbooking and card-making were already covered. Game over.
Until 0300 this morning.
Why, oh why, right side of my brain, do you suddenly wake me up with ideas when I am trying to rest your lovely neurons in order for me to function at full capacity for the workday ahead?
My brain had a brain wave; to just write about being creative and how happy it does make me. Yes, the subtitle did say 'Tell us about a craft or project that brings you joy', but maybe it wasn't just to focus on one particular project? That by writing about some of the many projects I dabble in would demonstrate my passion for a plethora of different crafts, all of which need scissors in some shape or form – the most important requisite for the contest.
I have several projects on the go and a big one in sight – write about them!
Indeed, this year has been more creative than usual. Being stuck at home with the pandemic was a crafters dream! I am sure I am not the only crafty person who has a stash of supplies equal to Michael's, and boy was I glad I did when lockdown ensued.
Knitting up a storm
I used up wool scraps making baby booties and mittens that I gifted to a women's shelter. Although my kids are adults, there doesn't look to be any grandbabies on the imminent horizon.
I needed sharp scissors to cut those ribbons cleanly and snip the ends off the wool tails after sewing them in.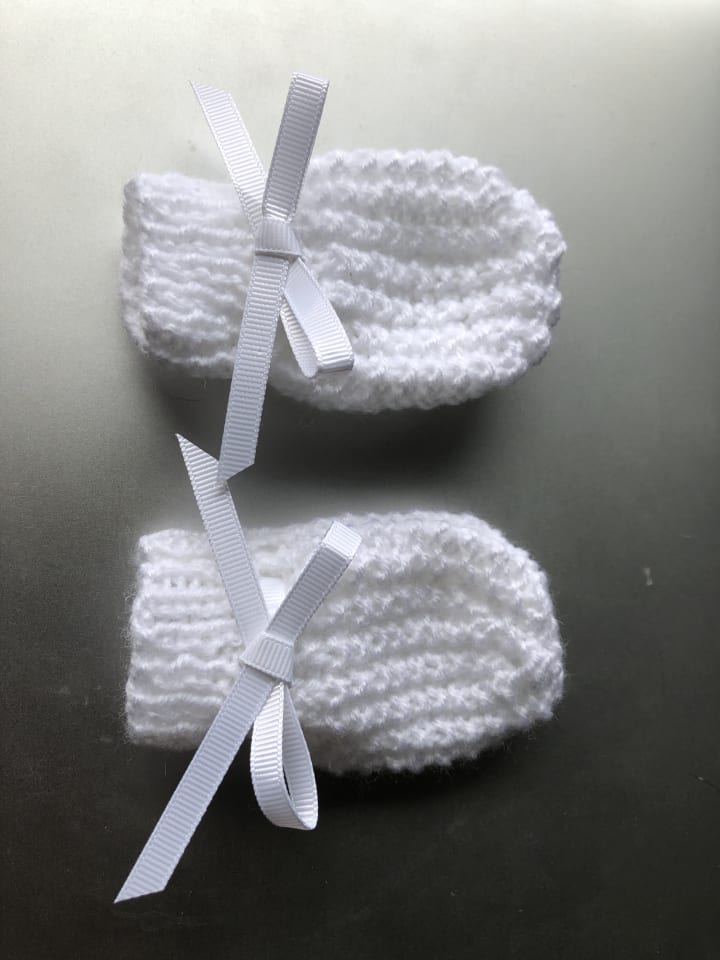 My daughter, Hannah, was expecting – a sphinx cat! I made three little sweaters for her hairless baby to stay warm once she arrived. I also made a sweater for Hannah, although that almost had me tearing my hair out. I'm a bit of a perfectionist and was not satisfied numerous times during the 3-month process, which led me to unpulling and redoing rows more than necessary.
Scrapping like a fiend
I have just finished making a mini scrapbook album for my son's 21st birthday. It was meant to be for his 13th birthday - since I did one for his sister and brother at that age - but, hey, we're not focussing on how long it takes to get something accomplished right?
What I love most about scrapping are the memories that come flooding back when choosing pictures to showcase. Selecting photos according to the theme of the page and thumbing through my extensive stash of papers and stickers invigorates me. Most of my albums are 12x12 so switching to a smaller 5x8 size was more of a challenge. I can't wait for him to see it!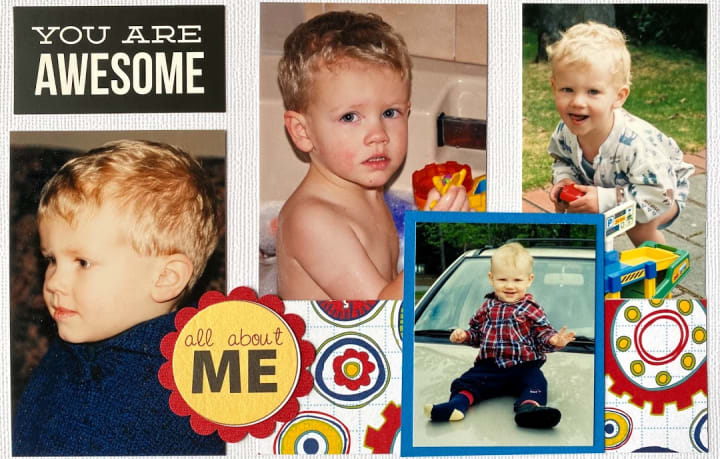 Christmas card making - already!
When the new year ticked over and we were fully ensconced in the wraths of Winter, I sat and handmade all my Christmas cards for this year. I always used to, but work and life had become an obstacle to my creativity of late. I also tend to have great ideas closer to Christmas but invariably run out of time.
I had a bunch of Christmas tree stickers that I had purchased a couple of years ago with the intent to make cards but had never got around to it. I fiddled with the design and finally came up with a simple yet eye-catching one.
To make productivity more efficient, I cut all my cardstock out first according to the measurements that suited my design. I find using a guillotine much easier to get a nice clean cut and the precise size can be easily achieved thanks to the convenient ruler imprinted on its surface. I have both a small and a large Fiskar's. I'd be lost without them.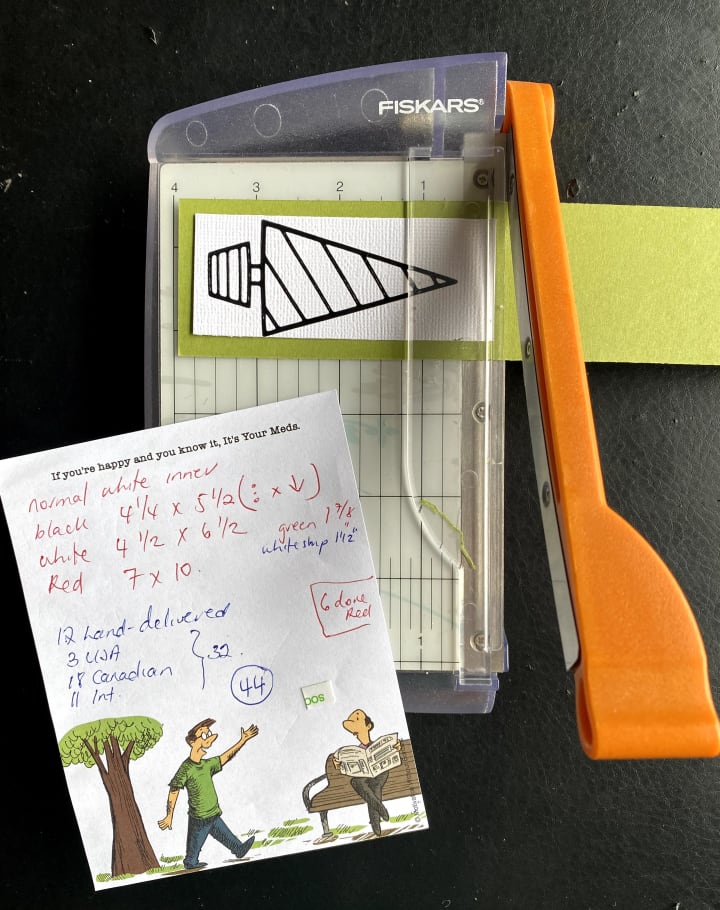 Once I have my piles of cardstock prepared, it is time to use acid-free glue and double-sided tape. Sometimes I make a card from beginning to end; other times I break it into steps. For instance, I prepare the background and foreground parts separately and then placed the double-sided tape but did not move to adhere them until I have completed several. I find this relieves the tedium of repetitiveness. I did have to produce over 40 of them!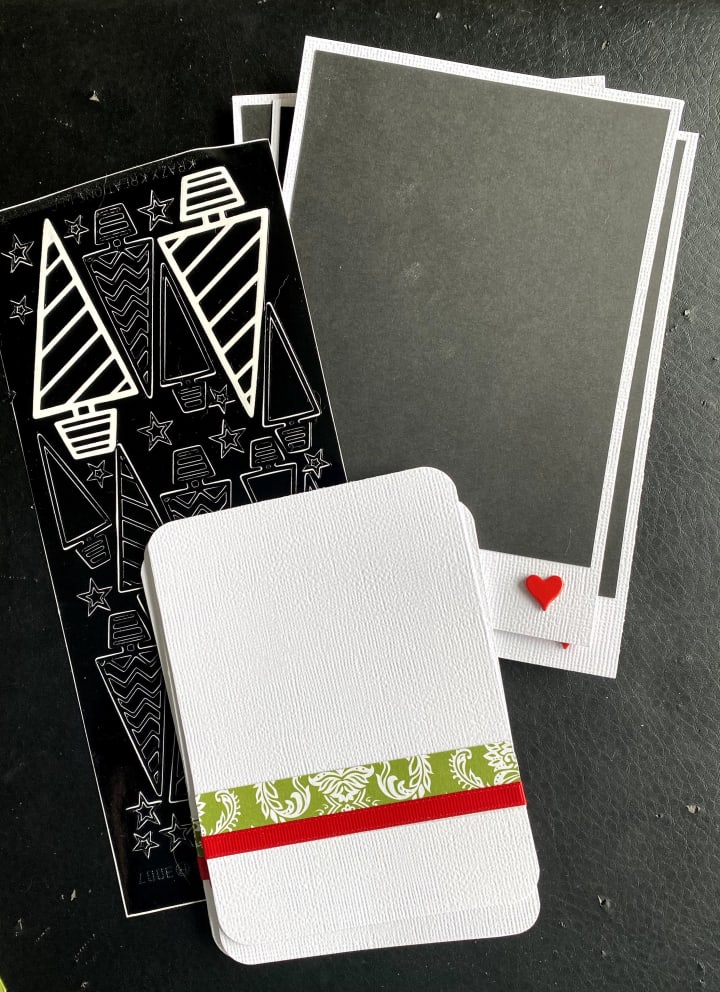 A prospective project
There is one project on the to-do list; repairing an ottoman destroyed by my naughty kitty and his sharp claws. He has ceremoniously ripped it to shreds in his short 6 months of existence! (He is still alive and scratching by the way)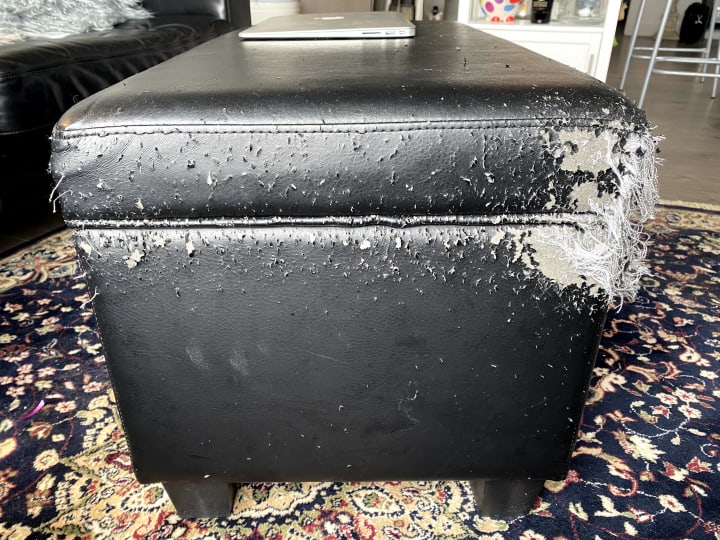 The very first thing I need to do is to make a repetitive reminder on my cellphone calendar to clip his nails twice a week – let's say Tuesdays and Saturdays at 8 pm. What is the point in fixing the ottoman if he is just going to wreck it again? He is usually tuckered out from a day of galavanting by then and in a more tolerable mood for being securely held while mamma snips those destructive little talons.
Next, I need to remove all the damaged faux leather – snipping it off with some super sharp scissors to its bare bones, a wooden frame. I am sure the kitty will gladly help with that procedure too. In the process, I can study how it was manufactured in the first place - and hopefully be enlightened on how to proceed with its rejuvenation.
I'm excited about a trip to the local fabric store to find some pretty outdoor fabrics – I think this baby is going to be my new coffee table/seat/storage container on my balcony. At least it won't be in kitty's constant reach.
I will definitely be sourcing Fiskar's website to get some hints on how to complete this project. For sure I will need some of those fix-it tools to secure the new fabric and make it look like it was store-bought.
This is a new and exciting project for this crafter!
Am I cut out for this Vocal challenge?
Thank you Brain for prodding me to write a crafty story for this challenge. Creativity is such a huge part of my life, it would have been silly not to throw in an entry - especially when scissors are synonymous with my happiness.
As Pablo Picasso so eloquently said:
"Everything you can imagine is real."

Barbara Dalton
I am a New-Zealand born Canadian exploring my lifelong passion for the English language and how incredibly powerful words can be, whether written or spoken. Glad to be part of a community that supports creativity and new artists.
See all posts by Barbara Dalton →