Sustainable Life Hacks
Lessons From My Grandma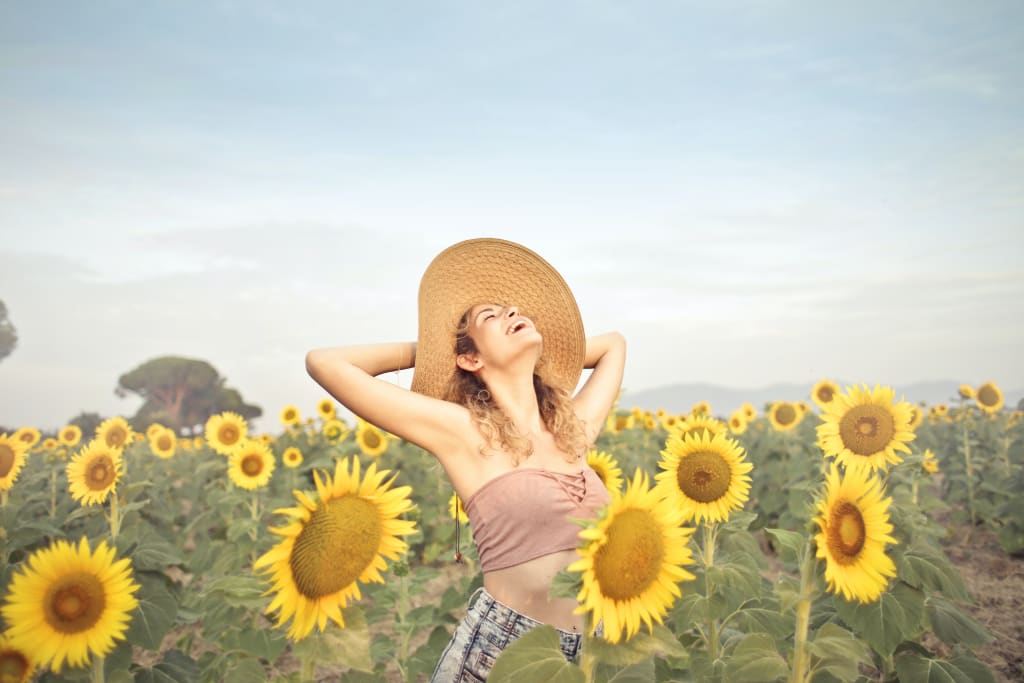 Photo by Andrea Piacquadio via Pexels
My grandma used to tell me that only boring people get bored. She didn't just say it though, she backed her words up by instilling in me a curiosity for life that has always kept me busy exploring—and I've been called a lot of things—but never boring.
My curiosity taught me quite a few hard lessons and helped me discover this list of sustainable life hacks.
Resilience is the New Sustainability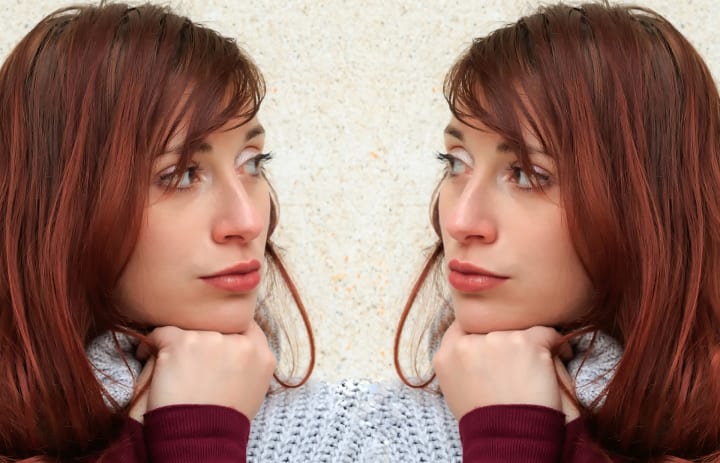 In my experience, resilience is a form of sustainability. The ability to spring back into shape and recover from hardships is essential in this world. My grandma's lesson was to have an open mindset—because, much like boredom, there are other obstacles in life that we must learn to conquer.
A fixed mindset leaves you feeling trapped, frustrated, and ineffective when things get tough. It also keeps you from learning new things.
For example, you might feel like you don't have any artistic ability, so why bother trying to learn to paint? An open mindset allows you to rethink your views about failing and inspires you to develop skills that take practice.
The side-affect of being open is that you begin to understand that failure happens, and it's your persistence as well as how you handle the challenge that makes all the difference.
A growth mindset teaches you to embrace challenges, and persist even when it's tough. If you can do that, you'll have a sustainable life no matter what the world throws your way.
Explore Hobbies That Support Sustainability
Painting is one of the sustainable life hacks that keep me going through tough times ... and it engages my spirit when I'm in danger of getting bored.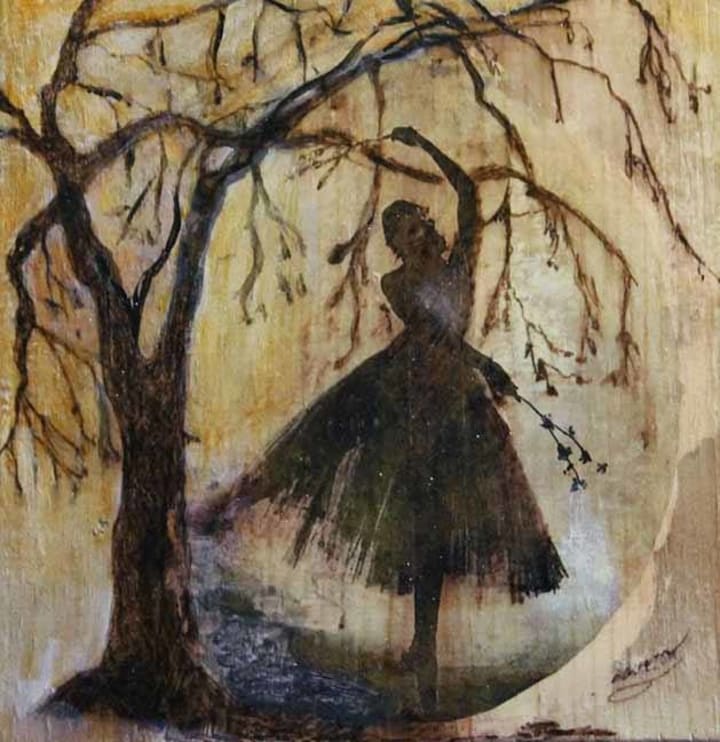 Having a creative outlet is one of the finest things you can do to sustain yourself. In my life, painting and creating art has offered me a safe place to explore identity, crisis, and beauty.
I grew up watching Bob Ross on PBS. His gentle voice and easy way of working through a painting inspired my own journey. As far as Ross is concerned, you can't make mistakes when you paint.
When you let yourself feel the "joy of painting," it spills over into other areas of your life. Ross expresses his open mindset (long before it was a term) with his explanation of happy accidents, in this video.
These days, there are hundreds, if not thousands, of videos on YouTube to teach and inspire new and professional artists alike.
If you want to pursue art and incorporate recycling for an even more sustainable art form, try making found object art and mixed media collage.
You can create beautiful art by incorporating jewelry, little pieces of cloth, buttons, scrap magazines, and all kinds of things that would otherwise end up in a landfill.
Maybe you have some old watches lying around that could turn into a steampunk contraption.
Grandma always had some kind of an art project going. She loved to crochet afghans for friends and family. Crocheting and sewing are sustainable arts that keep on giving, too. When it comes to sustainable living, being able to create textiles, art, and make your own clothes and bedding is a valuable resource.
Grow Your Own Food Even If You Live in the City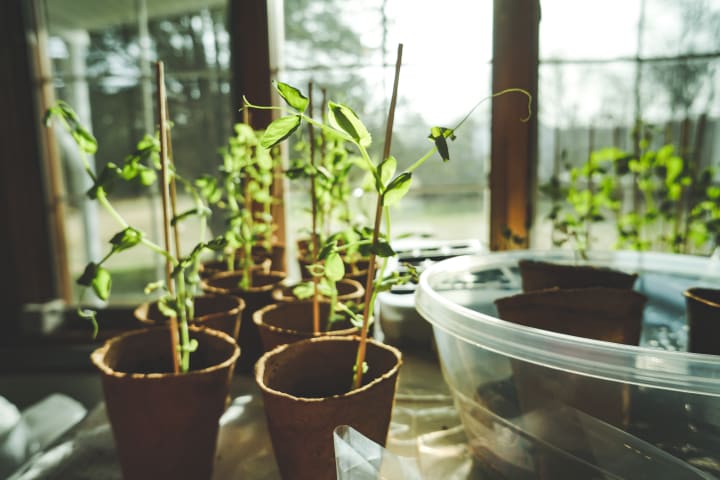 Speaking of sustainable resources—gardening is another hobby that promotes sustainability. You don't have to be a farmer to grow a sustainable food source like fruits, veggies, and herbs. They grow just as well in a container on the deck as they do in a garden plot. And you can recycle milk cartons and other unique containers to use as pots for your plants.
I like to grow carrots, potatoes, radishes, lettuce, and vining plants like tomatoes, beans, peas, peppers, and cucumbers. But to start urban gardening, it's easiest to plant herbs. You can grow rosemary, basil, peppermint, and lavender on a sunny windowsill.
There are also some great home garden systems available. I'm looking into this hybriponic system that claims you can grow all the produce you need (up to 30 plants) in two square feet. That's some high-tech gardening, though, with built-in lighting and wi-fi that helps you know when and how much to feed the plants, and more.
Grandma would be thrilled.
Another alternative is to build a green wall AKA vertical garden to go in front of a giant window, or on a deck, or patio. There are lots of options and configurations.
Learn How to Preserve Food
One of my favorite memories of my grandma was when she was in the kitchen, canning fresh food from her garden. She would make jams and jelly, salsa, pickles, pickled green beans, and her famous chow-chow, among other things.
If you're thinking about growing your own food, you might as well learn how to preserve it too. And even if you don't grow your own food, you can visit the farmer's market or buy in bulk and start canning, pickling, freeze-drying, dehydrating, and fermenting food.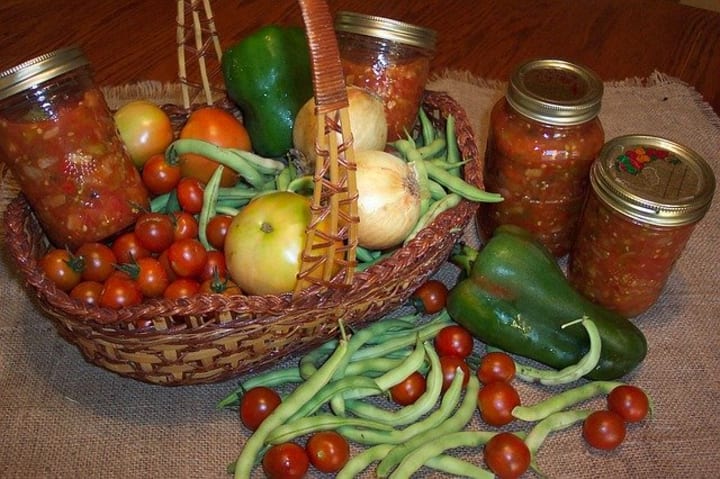 When you know how to preserve food, you'll not only save money, but you'll cut down on all the excess packaging created by buying prepared foods. And home-preserved food looks so pretty in the pantry.
Need Sustainability Hacks? Talk to Your Grandma
If you are lucky enough to have a grandma in your life, talk to her. She has a lot to offer. Our greatest resource is those who love us and are willing to give us their time and energy.
how to
I'm a freelance writer and fine art painter, living on the Long Beach Peninsula in Wahington.
Receive stories by Sharon Wilfong in

your feed