Proven Side-Hustles to Generate Extra Income
6 real stories of people who turned their passion into a successful side-hustle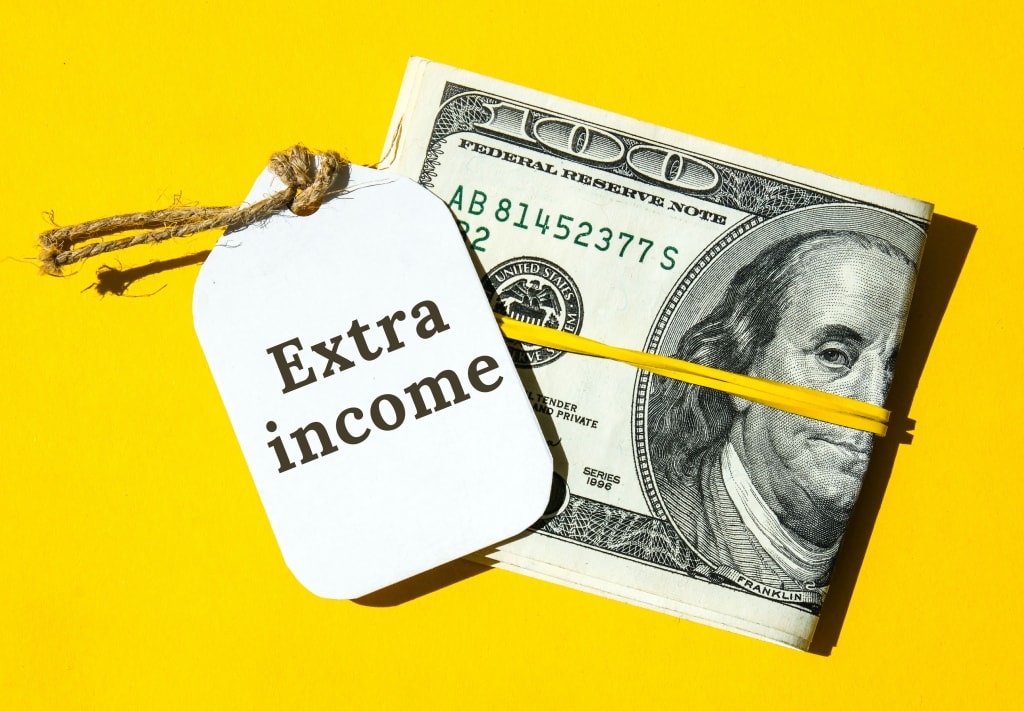 Side-hustle stories
Who doesn't like an extra income? But when you're doing a full-time job or have a demanding business, you have limited spare time and resources to spend on a side hustle. That's why it's important that you select a side hustle carefully before investing your resources in them. For this article, we interviewed 6 people who turned their hobbies or passion into successful side hustles and are making decent money out of them. So, let's explore their stories!
1) Enjoying the Side-Hustle of Dog Walking/ Pet Sitting
Do you like pets? Then pet sitting can be a side hustle that you're actually going to enjoy. People are looking for pet sitters when they need to go out for some hours, on weekends, or for a couple of days. Professional daycares are often very expensive. Some pet owners are also concerned whether their pet is going to get the gel in with other pets. The same story with dog walking. Some owners have tight work schedules while some can't take dogs for a walk due to health issues or age. In these circumstances, being a pet sitter or dog walker can be an excellent side hustle.
Michael East, CEO at griddleking.com, shared how he turned his love for the outdoors and pets into a profit-making side hustle.
"If you're anything like me and you love spending time outdoors, dog walking is the perfect side hustle for you. I've been doing it for years and it's given me a chance to get out of the house or an office for a couple of hours and enjoy the great outdoors," said Michael.
"It's a fairly easy hustle to get started, too. All you need to do is a little local marketing with some leaflets or knocking on the doors of your neighbors and you should be able to build up a small portfolio of clients. Because I only operate on a local basis with dog walking, word of mouth is the only kind of marketing I need beyond that," added Michael.
2) Selling Home Cooked Food as a Side-Hustle
Does cooking make you happy? Do you have a speciality in something, like barbeque, baking, vegan food, etc.? Then turn your expertise into a money-making side hustle. Provide homecooked fresh food in your neighbourhood and earn an attractive extra income.
We have James "Jimmy" Watts, CEO at Own The Grill, who shared his story of how he turned his love for old-fashioned barbecue cooking into a successful side hustle.
"I cook old-fashioned, home-style barbecue made to order for my neighborhood on weekends. As I spend most weekends grilling and smoking anyway, I figured it was a good way to make a little extra cash (it isn't a lot, but it's easy money) so I printed up some menus, had them delivered to my neighborhood and the orders started coming in.I cook Saturdays and Sunday afternoons and do home delivery and both my neighbors and I enjoy it, so I figure I'll just keep Jimmy's Home Grill going for the foreseeable future", said James.
3) Earning Extra Income from Yottled's Referral Program
Unlike affiliate programs, which require you to have a website or a strong social media presence, referral programs are easy to participate in. Anyone can take part in them by referring a product or service to their peers and family members and start earning extra cash, free products, or massive discounts.
We have Mia Patrick, a student at MSU, sharing her experience of how she made extra income by participating in Yottled's referral program.
"I heard about Yottled's referral program from my fitness instructor. When I dig in, I realized I can refer any service providers like yoga instructors, salons, spas, lawyers, pet groomers, business coaches, or anyone who requires online appointment booking, payment integration, and scheduling facilities.
I looked around and started pitching it to friends and relatives who are in the service industry. On weekends, I go to my nearby salons, and spas and talk to them about Yottled. It's free for businesses so it was easy to sell. All I needed to do is convince someone like 20% and connect them with Yottled's team. They handle all the questions and migration process. It was super easy. I earned $2,350 so far!" said Mia enthusiastically.
4) Converting City Exploring Hobby into a Money-Making Side-Hustle
If you feel comfortable showing people around, consider becoming a local guide and offering tours to visitors. This can be done on a part-time basis, and you can charge per person or per group. It can be your city, town, or neighbourhood. You can also specialize in certain areas, such as historical sites or nature walks.
Michał Jońca is working as a community manager at Passport Photo Online. He is also a travel freak and working as a local guide is his side hustle.
"To be honest, being a local guide gives me a lot of satisfaction. I am a certified mountain guide and a partner of the local mountain guide company. Most of my clients come from referrals or through our company's website and social media pages. However, I also sometimes get clients through platforms such as Airbnb Experiences and TripAdvisor.
The earning potential really depends on the type of tours you offer and your location. I typically charge per day, with additional fees for specific activities or equipment rental. Overall, I've found that being a local guide as a side hustle can bring in a decent income and allow me to pursue my passion for the outdoors and share it with others," said Michal.
5) Learning a Sellable Skill to Generate Extra Income
Learning a new skill and converting it into a profitable side hustle is an evergreen passive income formula. With the internet, it is easy for you to connect with others, and market your skills. If you're creating a physical product, you can sell them on the Facebook marketplace, eBay, or many similar sites. You can also create a website on Shopify. If you're selling a skill, you can upload the tutorials on YouTube, Coursera, Udemy, Lynda, etc. You can also offer your services on Fiverr, freelancer.com, or Upwork.
Matt Hagens shared how he learned carpentry and started Obsessed Woodworking as part of his side hustle.
"For me, carpentry is my side hustle. I make different items out of wood. It's a fantastic and relatively easy thing to learn. Anyone can take up classes and start practicing in their home. It doesn't have to be complicated; you can create something small and simple. After you create a few items, you can set up a social media page to promote your products and start selling them. You can create content with your phone or hire a professional. Anything is good when you start!
Nowadays, it has become effortless to sell online. You don't need to own a store anymore; social media is a great marketing tool. Additionally, you can put up your products on Amazon or eBay. Today's marketplaces allow you excellent visibility to millions of people and easy fulfillment of orders," said Matt.
6) Making Extra Money on Submithub and Playlist Push
If music is your passion, here's a side hustle that you're going to enjoy. It is shared by Robin Young, CEO of Garden Furniture Sales.
"Platforms such as Submithub and Playlist Push connect curators with artists and management companies. You can then earn money by listening to submissions. All you need to do is provide some feedback as to why you are or aren't adding them to your playlist. Both platforms will also check to ensure your playlists are genuine with real listeners, and that you have over 1,000 active followers.
This side hustle now generates $400 – $500 per month. While Submithub pays a flat rate of $0.50 per review, Playlist Push pays curators on a sliding scale based on how popular your playlist is, how good your feedback is, and how much exposure you give artists. other artists would pay for me to consider adding them to my popular playlist. At the moment, I earn $6.25 for every review, and each takes about 2 – 3 minutes. This works out at an insane $150 per hour," said Robin.
Reader insights
Be the first to share your insights about this piece.
Add your insights