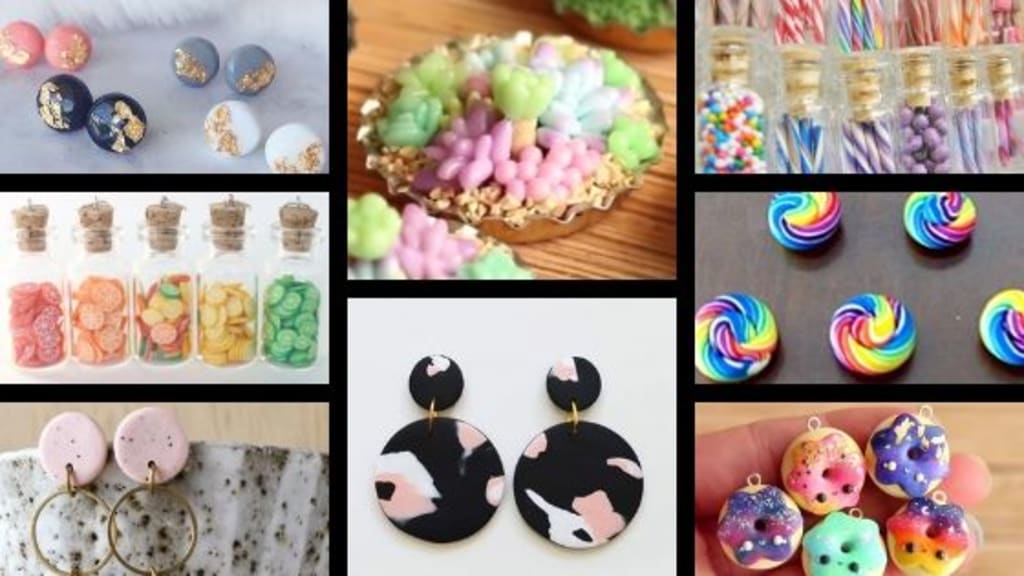 Looking for inspiration for your next polymer clay creation? Then you came to the right place!!! I have tons of photos and inspirational quotes for you. Whether your next project is big or small, you will find your needed inspiration for it here.

"Creativity is contagious, pass it on" – Albert Einstein

"Don't think. Thinking is the enemy of creativity. It's self-conscious, and anything self-conscious is lousy. You can't try to do things. You simply must do things" – Ray Bradbury

"Creativity comes from a conflict of ideas" – Donatella Versace
Bottle Caps

"Creativity is more than just being different. Anybody can plan weird; that's easy. What's hard is to be as simple as Bach. Making the simple, awesomely simple, that's creativity" – Charles Mingus
Tiny Jars

"Imagination is the beginning of creation. You imagine what you desire, you will what you imagine, and at last, you create what you will" – George Bernard Shaw
Even more tiny jars!

"You can't wait for inspiration, you have to go after it with a club" – Jack London

"Art enables us to find ourselves and lose ourselves at the same time." - Thomas Merton

"Creativity takes courage" - Henri Matisse

"A creative man is motivated by the desire to achieve, not by the desire to beat others." - Ayn Rand

"Every artist was first an amateur" - Ralph Waldo Emerson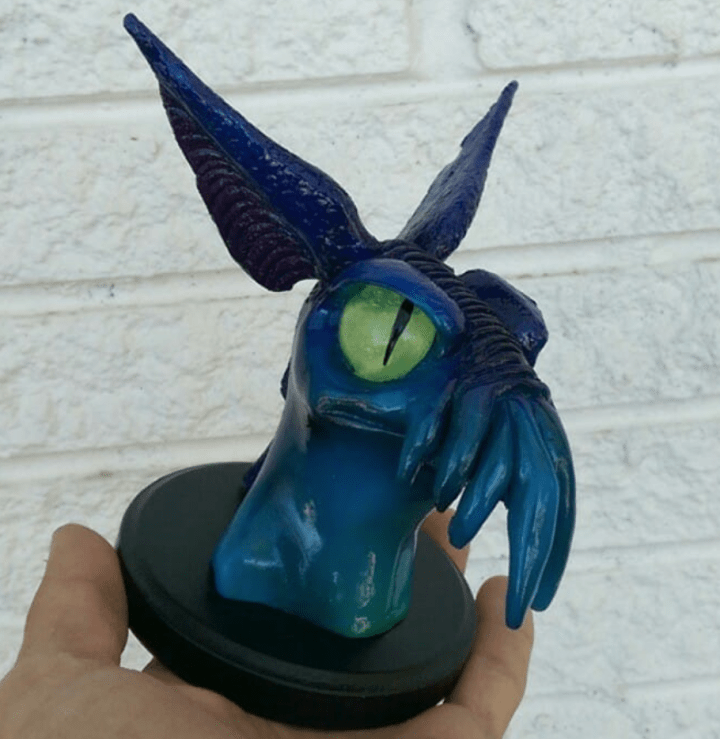 "Originality is nothing but judicious imitation" – Voltaire
#Crafty

Hello. Nice to meet you! How are you? Hmm... this feels like a really one-sided conversation... why don't you follow me on social media so I can get to know you too!
About the Author
I started blogging about two years ago and my collection of blogs and articles is getting pretty impressive. I've taken online classes for writing and even some classes about the art of blogging itself. It would be really awesome if you join the adventure and maybe even help me think of what to write about next. If you would like to submit some feedback or ideas, you can always tweet me on Twitter.
Like the story? Share it on social media!
Thank you for reading my article. Would it be okay if I ask another favour though? Would it be okay if you share this on your Facebook page or Twitter? If you can't share, there is a tiny little donate box at the bottom too. No pressure though, just thought I would mention.
Work Cited
"10 Famous Quotes About Art." TwistedSifter, 8 Nov. 2012, website.
"15 Famous Quotes on Creativity." TwistedSifter, 8 Nov. 2012, website.
Allman, Ginger Davis. "Pearl Ex Color Chart and Comparison Tool." The Blue Bottle Tree, 14 Aug. 2019, website.
"Ayn Rand Quotes." BrainyQuote, Xplore, website.
"Big Round Polymer Clay Beads Jewelry Making Diy Handmade Spacer Perles Random Spiral Pattern Fimo Beads Wholesale U202 From Desertrose, $35.09." DHgate, website.
"Dollhouse Onion Fimo Polymer Clay Cane: Miniature Food Crafts: Mini Food Jewelry Making." MiniatureSweet, website.
Infinity. "Polymer Clay Millfiore Canes Sculptures by Layl McDill." Clay Squared to Infinity, website.
"Introduction to Polymer Clay - Northeast Minneapolis Arts Association." NEMAA, website.
"Ray Bradbury Quotes." BrainyQuote, Xplore, website.
"Mug Scorpio Zodiac Sign. Large Mug. Decor Polymer Clay – Купить На Ярмарке Мастеров – GUEX3COM: Кружки, Shuya." Livemaster, website.