Pandemic Merch: 5 Types of "Trendy" Coronavirus Products on Amazon
The cute, the useful, the weird and the hilarious.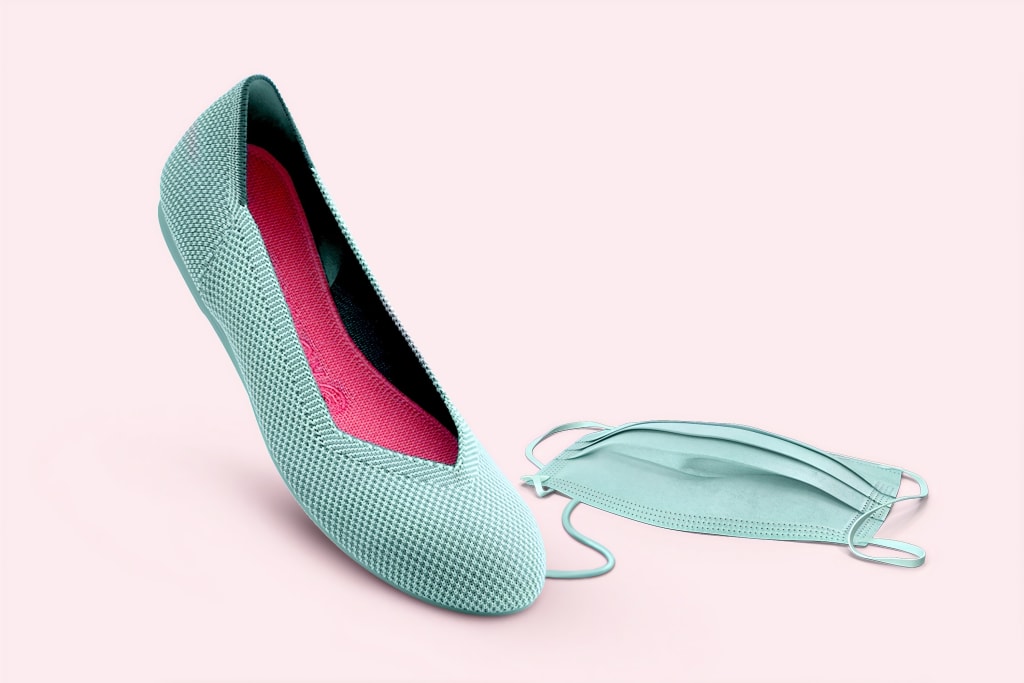 Image by Morning Brew on Unsplash
We're in the middle of a global pandemic so, naturally, many people's first thought is…
HOW CAN WE PACKAGE THIS AND MAKE IT INTO A PRODUCT?
Honestly, in most cases, you can't blame folks for trying to make a profit. The current situation is sucking on all of our savings, we may as well use it to get something back, right? So long as the products are not fake medicine or too exploitative in other ways, it's all good. So let's get in with the times! Let's quarantine with style and enjoy some coronavirus trends! I had a look around Amazon today and compiled a short list of the types of items sold there that illustrate what strange times we are living through.
Facemask Fashion
This one's obvious. We're all required to wear facem asks at certain times so why not make them into a fashion accessory? As it turns out, there are almost no limits to how creative you can get with what you put on a face mask, from flower patterns and painted smiles to favourite TV show characters. But I have to say, my favourite is probably the sexy, lacey-looking type that looks like you stuck your date-night panties on your face. You know, the kind that 50 Shades of Grey's Anastasia Steele would wear.
Coronavirus Romance and Erotica
Yup, this is now a genre. There's a surprising number of cheap, quickly churned out romantic (okay, let's be honest, mostly erotic) stories out there to help you pass the time while you're stuck at home. You can find some on Amazon but also other places. If you're feeling lonely under lockdown or quarantine, why not grab one of these books and imagine that you're quarantined with, say, a hot, steamy lumberjack? Or maybe a billionaire? Or even just a cute roommate? Sure, few of them are anything close to normal literature but what else have you got to do?
Kids' Books
Okay, these are actually probably helpful. It's honestly kind of impressive how quickly the publishing industry reacted and started releasing thematic children's books. They can range from explanations about what the virus is and advice on washing your hands to heart-warming stories about the heroism of key workers. I don't know how many of today's children realise that they are living through a rather big historical event but they could probably benefit from things being explained in an accessible way. On top of that, I suspect future generations might find these little books quite interesting to look back on. One story that I found inventive but rather strange was aimed at toddlers and presented coronavirus as a giant glitterbomb. Huh.
Funny and Cheeky
Needless to say, we could all use a bit of a laugh with everything that's going on so it's hardly surprising that Amazon is full of cheeky coronavirus merch, from mugs referencing the toilet paper madness from earlier this year to funny greeting cards and personalised certificates from "The University of Life" for good behaviour during the pandemic. Such products might seem trivial and a waste of money but, honestly? You can never have too many funny mugs and t-shirts!
Covid Holidays
Just in case you were wondering - yes, you can absolutely dress up as Covid-19 for Halloween! There are actually some pretty impressive virus masks - the dress-up kind - that you can buy if you want to terrify your friends (from 2 meters away, of course). And, if this wasn't enough, there are already coronavirus Christmas elements out there as well, just to drive in the message that there's really no hope we'll be done with this by the end of the year. I honestly can't decide if this is really sad or kind of hilarious. Probably both.
So, there you have it. Times are crazy but at least you can support the economy by purchasing some of these pretty unique products. You'll feel trendy and afterwards you can keep them as a reminder of a time that... well... you probably won't want to remember.