Moving The Outdoors In : Modern Interior Design Choices To Work with your Outdoor Spaces
As outdoor living design becomes more popular and required of our home life, work to implement some of those design qualities indoors.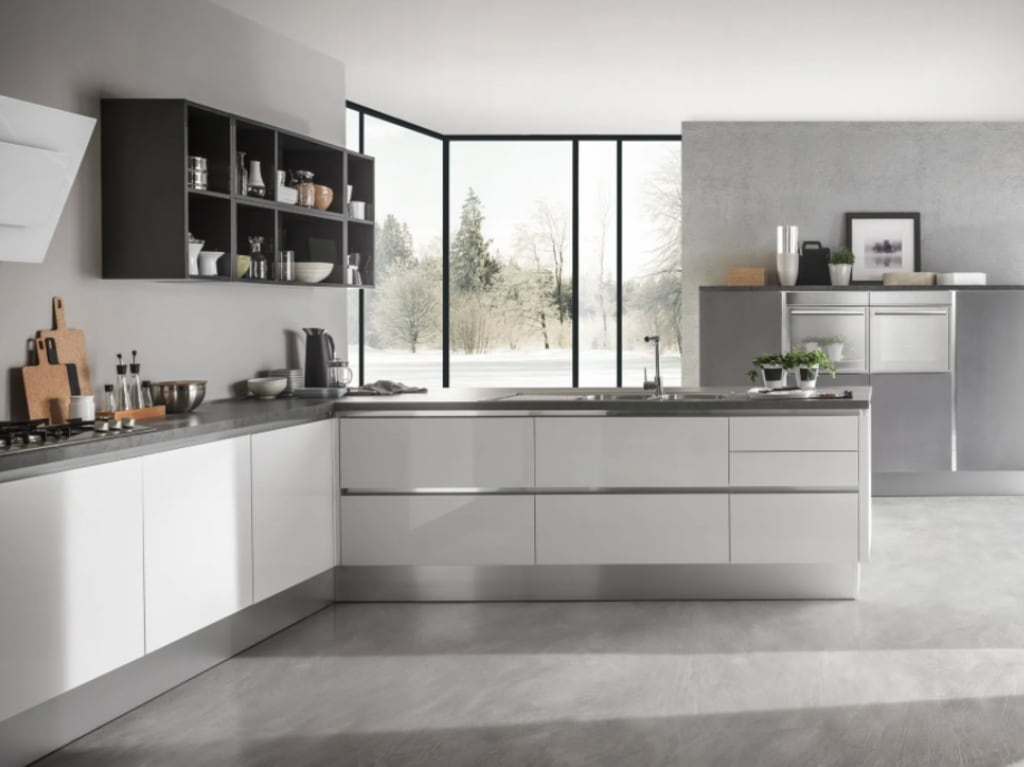 It's no big surprise that the modern pandemic affected many aspects of our lives and how we choose to interact with our environment. We recently wrote about how our houses are being adapted to suit a more work from home environment and the potential benefits of such a move.
Another change that has quickly gained popularity is the use of external furniture and attributes into the home. This had already been on the rise before 2020, the colour and the social aspects of outdoor living appealed to the younger generation that were starting to enter the property market for the first time. This popularity spike hit its peak during the pandemic however, when most of us were faced with the prospect of not being able to go outdoors and enjoy the freedoms and experiences that come with that.
This resulted in a rise in the popularity of house plants and other outdoor design choices began to move into the home. The soothing and calming nature of the great outdoors was a comfort to many during what was a stressful period. This was combined with the unfortunate fact that many simply didn't have an outdoor space which they could freely access. Recent governmental research shows that around 1 out of 8 homes have no private garden, with this number only increasing in regions such as London.
The various benefits of going outdoors are key to a happy and healthy life with nature being linked to stress relief as well as helping with concentration. These aspects are going to become more important as life continues to become more stressful and intense, especially as we start to see working from home becoming more popular (that's not to say working from home is bad, it just automatically brings more stress and pressure into the home).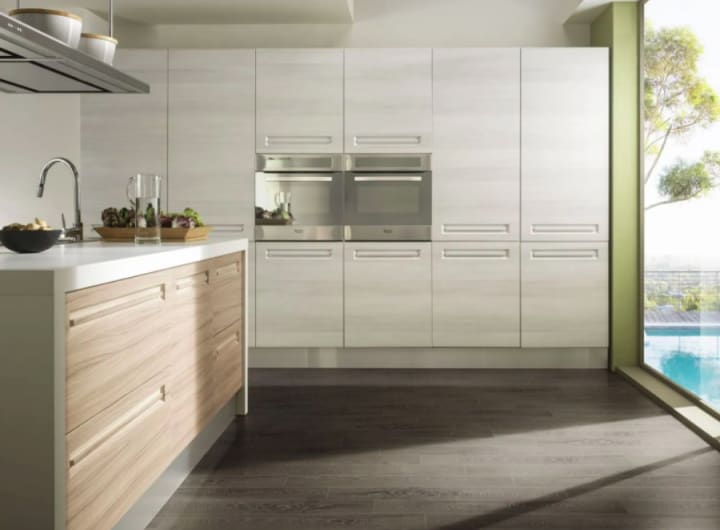 This is why we have decided to put together some tips and advice on how to style your home towards a more outdoorsy experience while still keeping your home pleasant, functional and tidy. These are not big redecoration tips and these are not designed with a big budget in mind, most of these are really just practical adjustments you can make. The goal is simplicity and ease, no point stressing over something designed to be a stress relief tool. I'm also going to limit these tips to people with minimal, if any, outdoor space. There are plenty of tips and tricks for bringing your outside in when the outdoors is accessible but what if it isn't? How can we create that outdoor experience and comfort ourselves?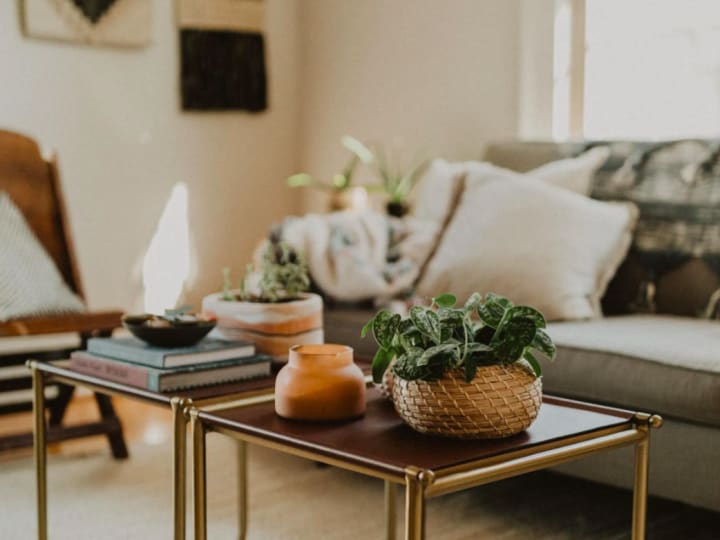 House Plants : Be Selective
House plants are going to be your best friend here but it pays to be selective. I'd love to say 'stuff your home with 10+ plants in every room, it'll add colour and character to your house and it's a relatively affordable way to decorate your home on a budget'. However, you are going to have to be realistic and prioritise. It may even take some practice of living with these plants to know what suits you and what is going to annoy you. Here's a simple checklist for house plant management.
Be aware of space both horizontally and vertically. No point getting a nice tree if your ceilings are quite low or you have loads of hanging features. Also, no point overloading your walkways with plants that are going to annoy you.
Colours and Smells. As counterproductive as this may seem, you want to notice your houseplants as little as possible. Or at the very least, they shouldn't be overbearing. Try to pick a variety of colours and change depending on the season. Bold colours are nice all year round but may be more green foliage in the winter months might help and they are also far lower maintenance. In terms of smells, go pleasant but subtle. Strong smells are more likely to grow annoying over time such as lilies.
Know what you're getting into. House plants need love and attention. Some require more than others so it's worth looking into plants that require the level of attention you can offer. If you are spending days out of the home, it's probably not worth your while to invest in high maintenance plants as they are just going to wither and die. Be honest about your time and how much you want to give to maintaining your house plants.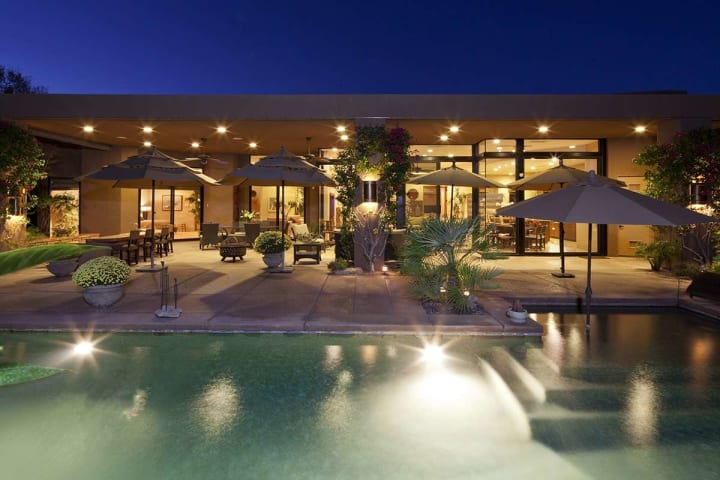 Lighting
Never underestimate the value of natural lighting. It's an ideal way to bring a bit of outdoors into your home and is usually far less intense than the lights and lamps in our homes. Natural light can also help ward off seasonal depression and other mental health worries such as insomnia. It's a valuable and free resource that you should be using to make your home feel more welcoming and alive. Here are some tips and things to keep in mind :
Keep window sills clear. I'm not going to tell you to rip out your blinds or curtains and let the light in. But removing any unnecessary blockages from your window sill will make a noticeable difference. If you do want to have decorations, maybe a glass vase or something similar will help lighten up the room while also adding a bit of character.
Avoid hitting the light switch. A bad habit I've gotten into over the years is choosing to hit the lights instead of just opening the curtains. The convenience and overall sense of control just makes it my go to reaction but it's far better to let the natural light in. The light is less intense and it removes unnecessary power use.
Use your reflective surfaces. If you have carpet floors, this isn't really for you. However, if you have hardwood flooring, this is an easy step to make a more comfortable environment. Remove mats and rugs and let the light reflect off the surfaces. Obviously in the winter, you'll want the extra insulation but in the summer months, get the rug in storage and embrace natural light.
Creating an outdoor feeling indoors is an easy and beneficial way to improve your home life and provide a way to remove stress from your life. As our lives get busier and more connected with our homes, our homes being more relaxing is a must and something we are eager to promote. Modern interior design is shifting towards making interior spaces that feel more outdoorsy and you can stay ahead of the curve with these simple steps.
Reader insights
Be the first to share your insights about this piece.
Add your insights