MONEY MIRACLE
Ten Steps to Financial Freedom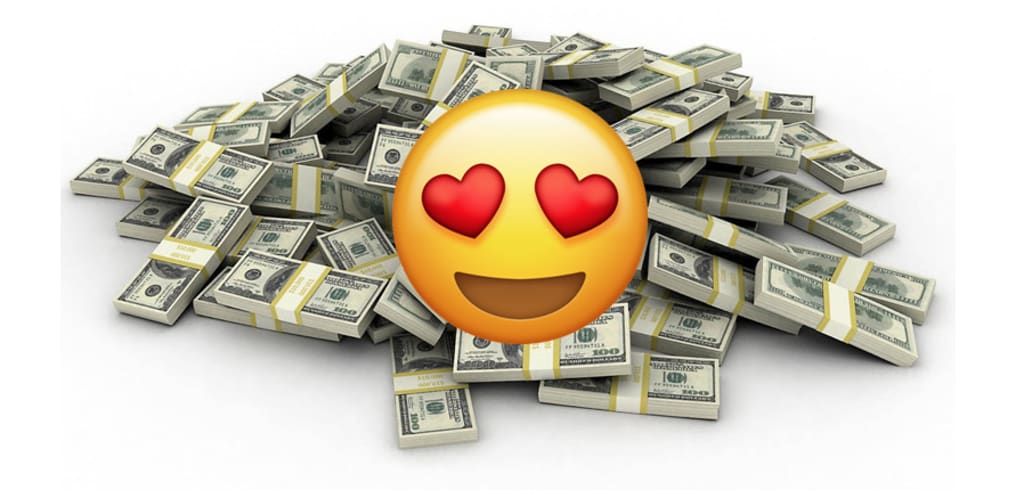 Money makes you smile.
"Broke" is a state of being which everyone has been. While we may be blaming high taxes, low wages, or even our country of residence for our inability to keep up with our life, financially, one finger may just be pointing back to us for 'poor management of our finances'. I was a victim of this self-inflicted injury.
The following are the steps (lessons out of experience) you need to improve your finances and take back control of your life.
1. Save first, spend later.
Saving is the most elementary step in financial management which everyone knows; unfortunately most of us have been doing it wrong. We usually spend first and then save whatever that is left but the truth is that we never find anything to save later. The right approach is to take out your savings first from your income then spend what is left.
2. Spend your spending.
Once you have separated your saving from your spending, ensure it is only the money in that purse that you will spend; never you touch your savings.
3. Track your spending.
Tracking one's spending is important for accountability. Keep a record of your spending at the end of your activities (receipted and unreceipted), this will help to keep you in check and help you to plan your budget.
4. Plan your Shopping
It is important to plan your shopping. It will help you to fine-tune your list of what is necessary. Part of what you need to do is to go online and compare prices to know the best deals in the different categories.
5. Add more income
You have heard of the phrase "The more, the merrier", so an additional job or income means additional money and additional saving.
6. Live within your means.
Learn to be prudent enough to live within your means at any point in time. If you can't fix the leakages, additional funds won't do you any good. So avoid credit facilities like credit cards, student loans; but if you must, don't be careless and reckless.
7. Look for Promos and Loyalty Programs.
You are not too "big" to use promos and loyalty programs. Apart from "Black Fridays" and "Cyber Mondays", there are other local daily promos especially in online stores that you can take advantage of. Don't also fail to use loyalty programs. For instance you can get the gift/payment card of a merchant because they offer discounts for purchase made through them.
8. Use Insurance
I understood the importance of insurance in 2018 during a family health emergency. Now I advocate strongly for it. Don't fail to insure your health, Automobile, home, etc. because it saves money in the long run. If you are in a country like the US or UK, you need no one to remind you of this.
9. Avoid certain habits
Certain habits are never friendly to your pocket; it tends to drain you of your hard-earned money. I know you have the right to choose life for yourself, but it is important to remind you that habits like drinking, smoking, gambling, womanizing, clubbing, etc. are not good for your health and pocket in the long run.
10. Give to Charity
How is this possible? That is the question many will ask. But I make this point, not just because of a lesson from one of my favorite books which says "It is much profitable to give than to receive" but because of my own experiences. Charity opens the door of prosperity.
Good luck! as you take these steps.

Dexter Ohaeri
Creating is the a place of impossibility in the Universe and Writing is the vehicle that takes you there. My name is Dexter and for the last 15 years i have been in the address in one capacity or the other.
I create for Film, TV and Music.
See all posts by Dexter Ohaeri →