Making Gen-Z Money
Tips on Making Extra Cash as Gen-Z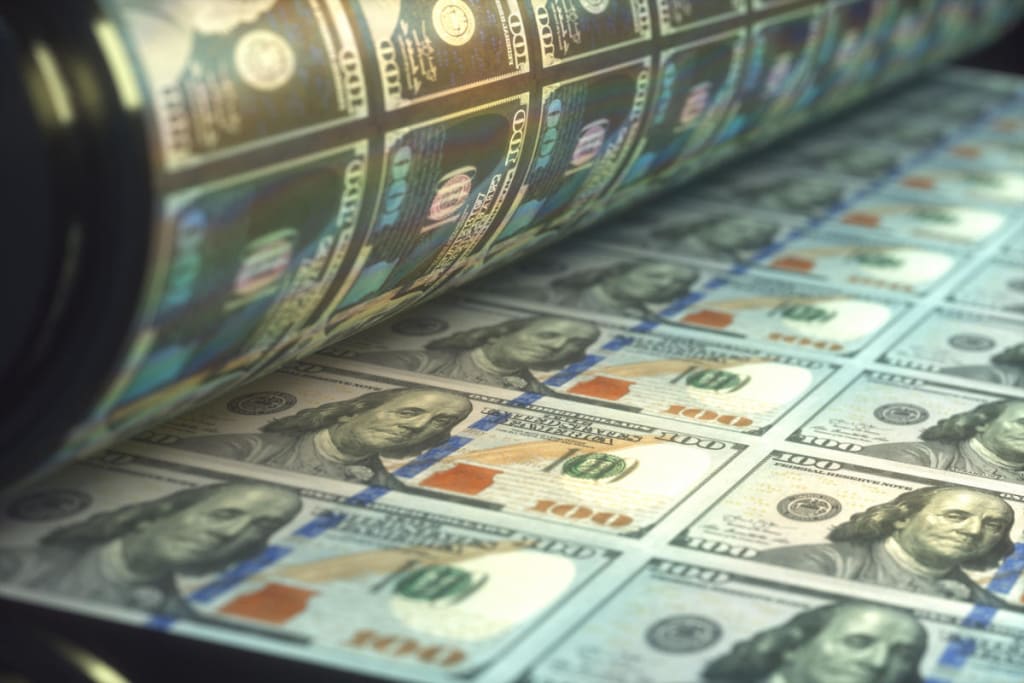 LISTEN UP!
Let's talk about the insecurity we feel when preparing for adult life, with no guarantee if we'll have a decent earning wage. Why is it that the federal minimum wage has not changed in over 10 years? Or in order to get a quality apartment, you need to come up with at least $1200 every month? How about a college student having to settle for crumb pay while trying to juggle school, orgs, career prep, health, family, and friends? See where I'm going with this?
Listen, let me help you with what I've learned these past few years. It took me a while to learn that money can be made anywhere if you develop the right strategies, stay disciplined, and are realistic. But now, you first have to warm up and build your green. Take it from me, do not let opportunities pass you by. This might not be what you want right now, but it can take you to where you want to be.
Here are ways you can make money
1. Are you a decent deliverer? - Companies like Instacart, Uber, and Lyft hire all the time looking for drivers to offer their services. If you have a decent ride or want to upgrade to a new one, take advantage of this opportunity. Your schedule is on YOUR time. You are YOUR own boss. F air warning: These companies do not provide benefits such as 401K and health insurance.
2. Make your hobby into a profit! - You enjoy performing services for others? Such as photography or resume building? Take it to the next level and get paid for doing what you love. How can you beat that? Plus you get to again, be your own boss and set your own schedule! Take advantage!
3. Micro-invest - For anyone of you who doesn't know much about stocks, ETFs, calls, and puts...no worries! The great thing about micro-investing is that it is catered to people like you who are looking to expand their finance knowledge! Apps such as CashApp, Public, and Robinhood, point you in the direction of making money in your sleep. Benefits include depositing whatever amount you want, no commission fees, and a unique investing experience for the young generation!
4. Take it old school - You know what they say, "Great things never go out of style!" That's the case with this money-making opportunity. Babysit your neighbor's kids, take dogs for walks, mow the lawn, rake some leaves! Keep it basic! Providing service is everywhere! Never undermine a good day's pay.
5. Utilize social media - Influential marketing is one of the fastest-growing parts when dealing with social media. People love to see others doing the things they enjoy. It could fashion, art, comedy, skits, anything that gets the right amount of exposure and a huge following. Be influential on TikTok, Twitter, or even LinkedIn! Work hard to build your brand, then before you know it, people will be paying YOU for promotion.
Now as you follow my content and the advice behind it, keep in mind that we're in this together. We all have the same common goal: To make that money! You're learning like I am too! And keep in mind, the list of opportunities I've shared is NOT the only nontraditional jobs out there. The most important thing you need to remember when stacking up is that you need to make opportunities work for YOU, not the other way around.
About the Creator
Writing about life experiences, personal finance and, career insights that impact the millennials and Gen Z culture.
Twitter:@business_period
IG:@thebusinessperiod
Medium: @thebusinessperiod
Reader insights
Be the first to share your insights about this piece.
Add your insights