Little Boxes Of Happiness
POSTEDLtd Makes It Easy To Show You Care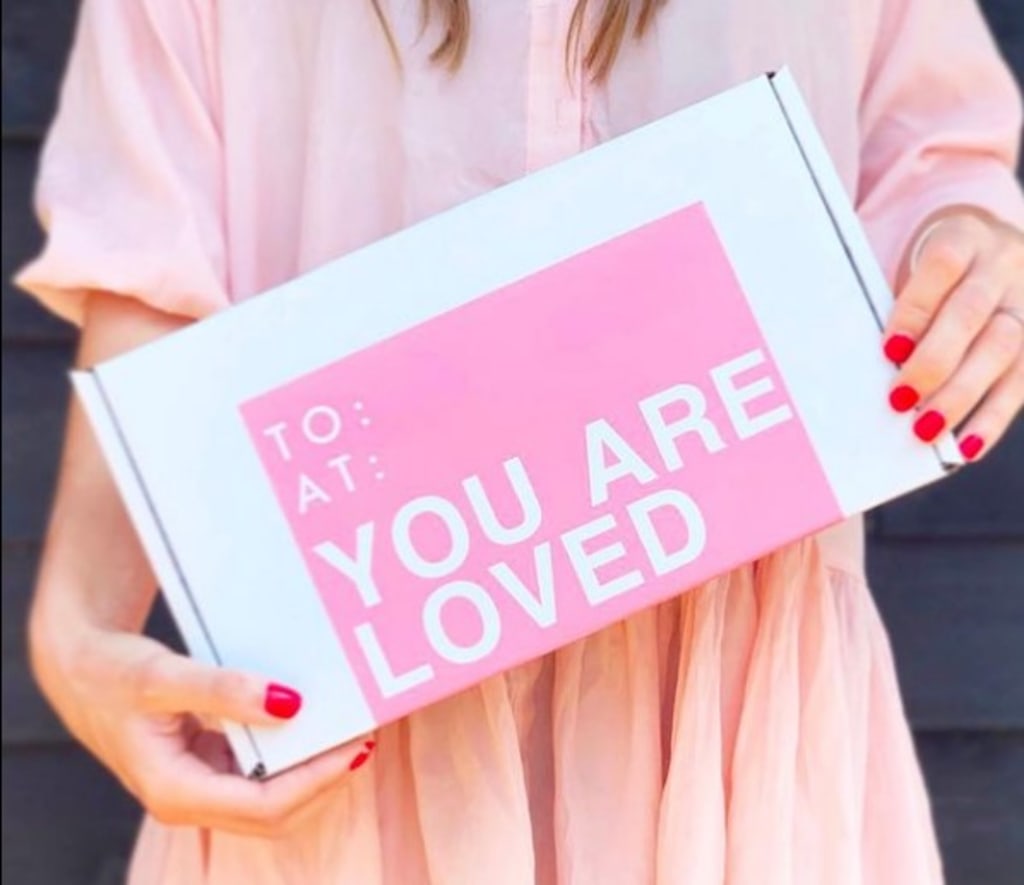 How often have you searched around for a little box of high-quality gifts for a friend or a family member only to give up after hours on the internet?
Or you have racked your brain hoping to find an alternative to flowers, but without high-quality, reasonably priced alternatives, ended up sending a flower bouquet after all?
I have a solution for you: POSTEDLtd.
They have an excellent selection of gift boxes. Not just for Christmas or a birthday, but for anytime a loved one needs a little pick me up and a reminder that there are people who care. They are an excellent alternative to flowers and a longer lasting option, too.
Who And What Are POSTEDLtd?
POSTEDLtd is a new London based company launched in August 2020 that offers a range of gift boxes with uplifting messages and handwritten cards.
The company's founder, Gaby, got the idea before the COVID-19 pandemic and while furloughed at home during the first lockdown, developed the idea further. She said,
"The idea was born out of frustration of never being able to find a 'little something' to send a friend when they were having a tough time."
Gaby's inspiration for the boxes was to create an affordable, hasslefree service to inspire random acts of kindness. She wanted to offer people with a friend who needs a lift, an alternative to spending £40 on flowers.
While POSTEDLtd offer birthday boxes and a range of Christmas boxes, Gaby says that most of the orders she has sent out are 'just because' boxes, which she loves.
Gaby also said that,
"The idea came about before COVID-19, but now more than ever, being there for people when you can't be physically together is even more important."
The boxes POSTEDLtd offer with their positive messages and cards, are a perfect way to do just that. Be there for each other when the times are tough.
What Do They Offer?
There are currently 23 different boxes to choose from on POSTEDLtd shop on Etsy. The boxes, which conveniently fit through the letterbox, come with a range of messages on top that you can choose from when you place your order.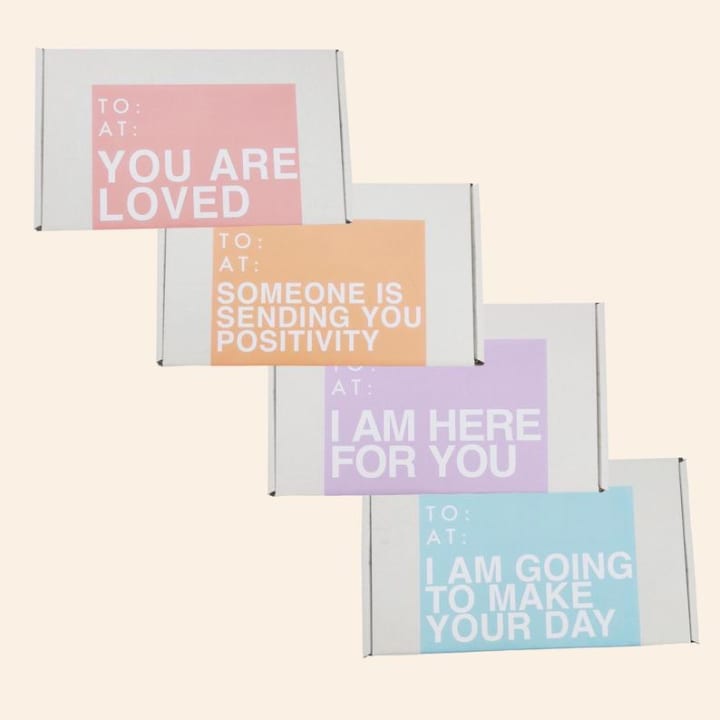 You can also choose the card included in the box and write a personalised message. Gaby will then write your personal message on the card by hand.
What I love most is that all the boxes contain high-quality, handmade items. They are also eco-friendly, like the vegan friendly nail polish and the soy wax candle in their Deluxe Gift Box. As well as the nail polish and candle, the box also contains a pair of ivory Tom Lane Alpaca socks and 40ML hand lotion.
You can customise your order further by choosing from two candles, three different hand lotions and four colours for the nail polish.
Many of their boxes are suitable for both men and women, like the Relaxing Bath Box. However, they also have boxes with the items specifically chosen for him or for her.
An example of a gift box for him is the Men's Gift Box which includes a Spacemask Face Mask, Wild Rising Bath Salts, Solid Cologne and a handwritten card.
One of my favourite boxes on offer is the Extra Special Care Package with a gold plated or sterling silver plated stacking ring, vegan friendly Chickadee handcream, tea light candles, Arthouse chocolate bar and the handwritten card.
Again, with both of the above boxes, you can customise your choices of scents and colours.
POSTEDLtd also offers two different Covid Care Packages with option one including a handmade facemask, sanitiser and handcream. Option two includes a handmade facemask and a sanitiser and comes in his/her options. ***
Next time you are looking for a gift box to send to friend or a family member, make sure you check out POSTEDLtd. I absolutely love the choice of items available and the ethos of the company.
Remember, sending someone a gift at a random time, might be just the shot of positivity they needed.
Sending a random act of kindness and heaps of positivity in a box can spark a chain of random acts of kindness.
***
You can follow POSTEDLtd on Instagram.