Let's Crochet
The basic's for beginners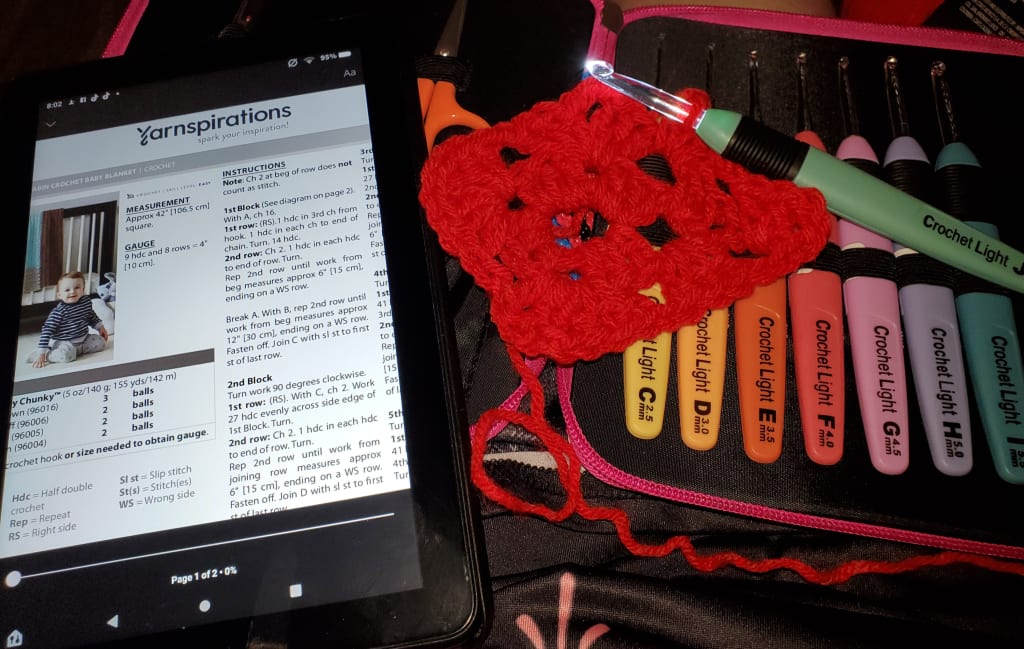 One of my projects
Im starting a series of articles on crocheting. So if you follow me or read me I hope you stick around and follow around. I you havent already read my article on the history of crochet don't forget to check it out. Ok so let's get into this shall we.
Let's talk Must Have's
So when your getting ready to crochet if your a beginner there are some must have's. They are yarn, crochet hook, scissors and a darning needle to sew in your ends.
There are a wide variety of yarns now a days much different than back in day. My favorite go to's are red heart yarn, Caron and Bernart. Textures are a lot different as well Bernart's and some of the Caron brands tend to be very soft which is ideal for baby blankets and such.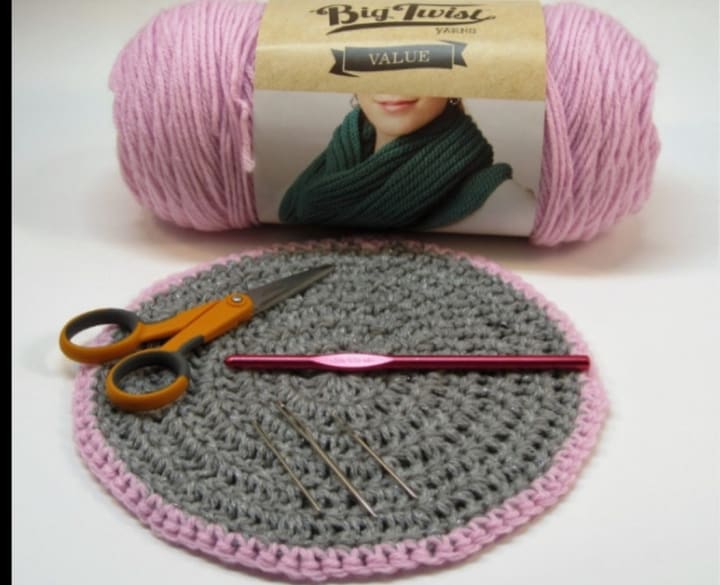 Ok now that we have our supplies let's get into it. First thing first when you begin you want to hold your working yarn in your left and your crochet hook in your right. Now to begin we want to make what is known in the crochet world as a magic circle, basically a slip knott. To do this pull out some of your yarn and at the end make a circle and insert your hook and pull through as shown below.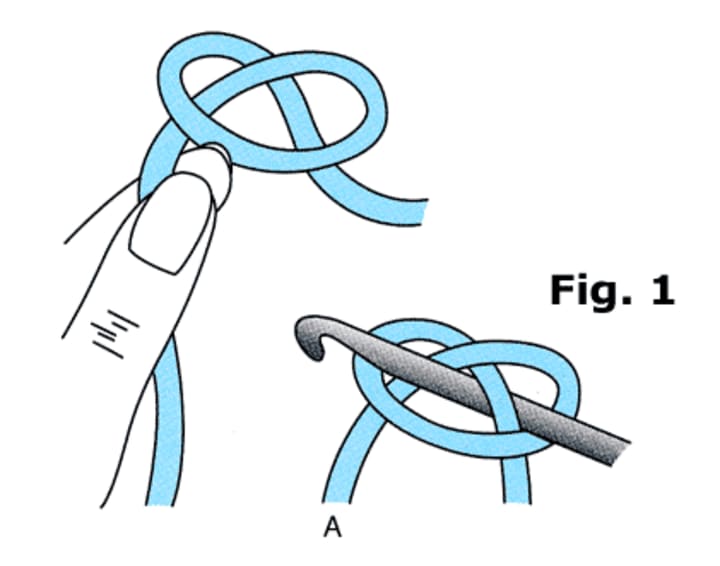 Next you want to make what is called a chain. You simply wrap your yarn around your hook and pull through. Making your chains is very important part whenever your crocheting because it is your foundation to the rest of your project. It does not matter what your making you always start with your magic circle and chains. The number of chains depends of what your projects is.
Now lets look at some of the basic stitches to get you started. First lets try half double crochet. First you want to chain three at the end of your chain, turn your work over and wrap your yarn around your hook (you will see or hear the term yarn over same thing) next insert your yarn through the post see the example below. Now you should three loops on your hook pull through all three and continue the same thing till your at the end of the row.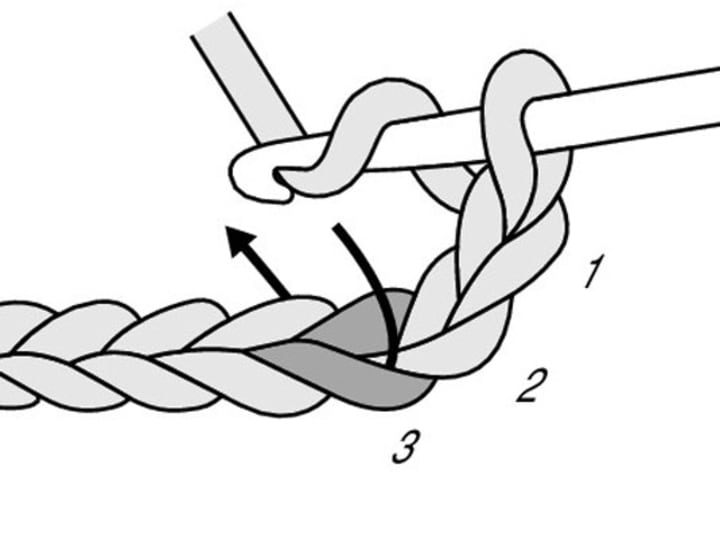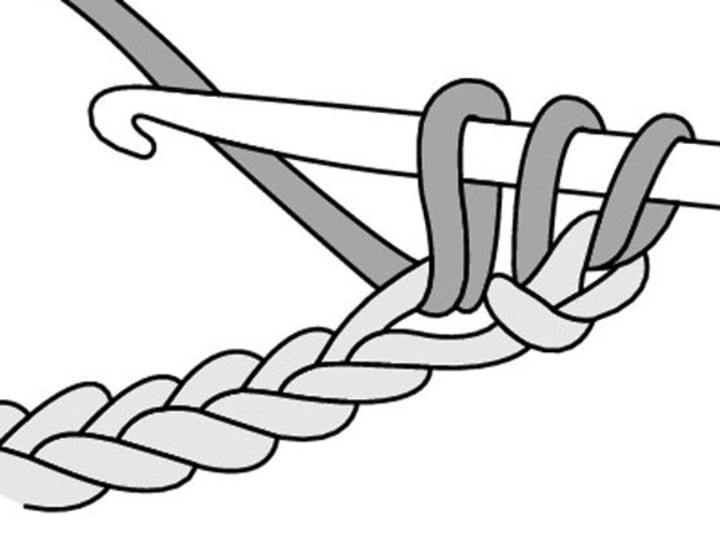 Next up is the single crochet. To begin take your hook and insert your hook through the post and wrap your yarn around your hook also known as yarning over you will hear frequently then pull through both loops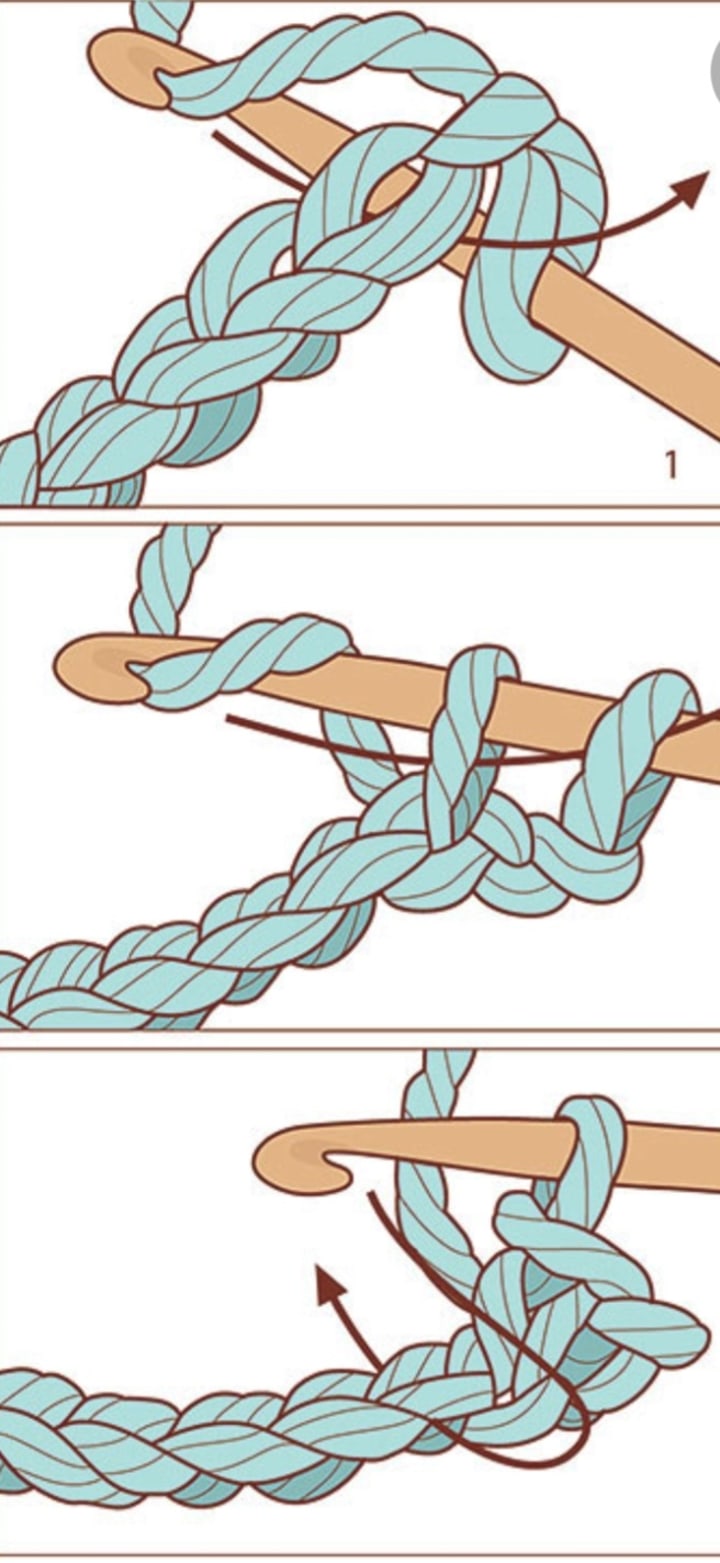 Now we're going to try the double crochet this is one of the most popular stitches in crochet and very widely use. So you will want to take your time and master this stitch. The double crochet is very similar to the half double crochet expect the first two loops you pull, making two more loops then pull through those two loops. Then move on to the next post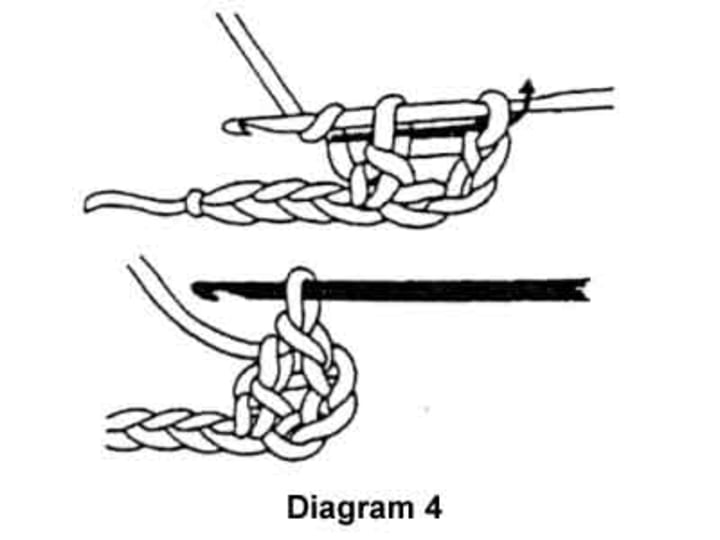 The next stitch we're going to learn is the treble crochet. The treble crochet is a lot like the double crochet with the added loop making it three. To begin this one you yarn over twice and insert your hook in to the post. Pull through the first two and then the second two then move to your next post.
So now you have some basics under your belt. I hope you have enjoyed this How To. I will be adding more related topics. We will be looking at understanding crochet symbols to make reading patterns easier, as well as learning to read patterns. I'll also be talking about crocheting a traditional granny square and circles. Also some easy projects that will you be able to do.
how to
About the author
I am a widow of a veteran and a mom of 3 teenagers and 3 kitties and 2 doggies I enjoy writing ,crocheting and being at the lakes..
Reader insights
Be the first to share your insights about this piece.
Add your insights