Learning Italian as a Grown-up
Easy? No. Possible? Si!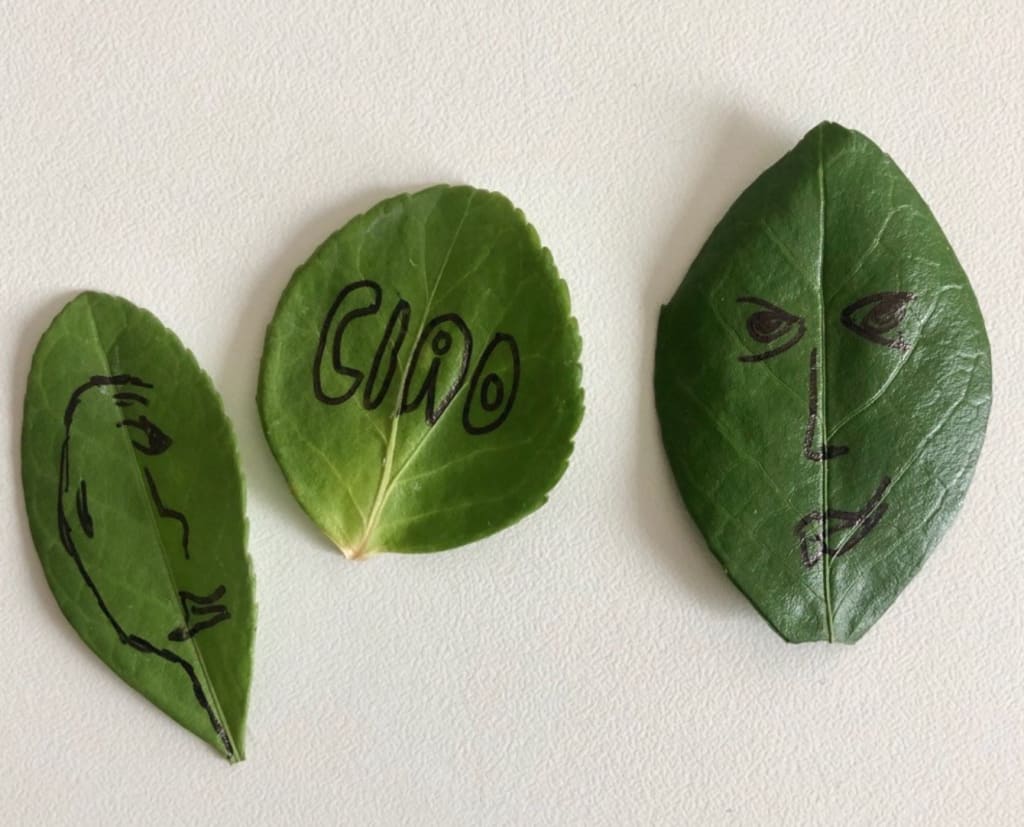 source: the author
"A special kind of beauty exists which is born in language, of language, and for language."

-Gaston Bachelard
I've thought a lot about languages since I was a kid.
When I was a little girl, my mom spoke broken English in a thick, Israeli accent (that I adored) and even though she would eventually learn to speak English by watching American TV sitcoms, Bewitched, I Dream of Jeanie and I Love Lucy, she still looked and sounded very much like a foreigner in the San Fernando Valley where I grew up.
I remember watching people treat my mom like she was less than on several occasions.
Sometimes we'd encounter people who happened to speak English as their first language and couldn't seem to fathom how someone might need them to speak a little slower. Their lack of patience and eye-rolling made me livid. My little body would shake with anger when I saw someone treat my mom like she was stupid.
She's not stupid! She's just not from here!
Then I'd "translate" for her. I put "translate" in quotes because I didn't translate in Hebrew, which I didn't speak. I simply repeated what the person had just said. For some reason, even though they spoke English and I was also speaking English, when the words came out of my mouth, my mom understood perfectly.
Now, in my desperate attempts to learn a new language, I often think about how I effortlessly had the patience for my mom that I struggle to give to myself.
I've travel yearly with my Italian husband to visit his family in his home town of Rimini in the region of Emilia-Romagna in Italy. And each year, my Italian does approve. But with a lot of ups and downs.
The trick is, finding a way to not let those downs, bring me down.
"A different language is a different vision of life."

– Federico Fellini
But as frustrating as new language learning has been for me, I have improved greatly and I've learned a few things about myself in the process. If language learning is something you want yourself, maybe you'll find my following epiphanies useful.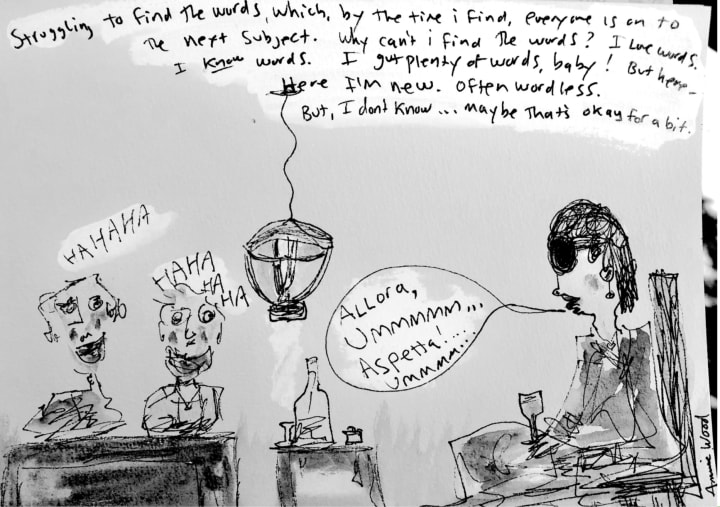 #1
I've learned to have…
Patience with myself because I really WANT this!
I seem to be of the opinion that when I want something I should immediately excel at that said something. I love the Italian language and want to speak it, therefore, it should come to me as easily as uno, due, tre. It hasn't. Not at year one, and not at year 10. There's some change, si. Some improvement, si. But it's not happening at the swift speed that I'd like it to. Why don't I already know this thing I want to know? NOWWWWWW?!
In the month or two that I'm in Italy, I'm a foreigner. I use the wrong words, mispronounce things, and in my effort to understand quickly, respond to a question with an enthusiastic, "Grazie!" Sometimes there's uproarious laugher around me and I don't know if I missed the joke or if I am the joke.
All of this makes me think of my mom. I wonder that even after becoming an American citizen, did she still always feel like an outsider? I wonder if, in all of those decades living in America, she still felt unseen.
At this point in my learning, I can understand so much of what's being said and yes, it took more than a decade, and you know what, I finally, FINALLY, got to the place where I can tell myself, who cares how long it takes?
It takes what it takes.
That thought in language learning, and in life, is very comforting.
When I discovered how to let the words wash over me instead of chasing them, it all became easier. — me
#2
I stopped thinking the limiting belief that…
Adults can't learn new languages.
We've all heard how much easier it is for kids to pick up a new language. I have proof of this idea in my own life. When I was a little girl I went to Israel with my mom for a summer. I spoke zero Hebrew when we got there. By the time we came back to the States, I was fluent! And then… then what happened? My dad is American so English was the main language spoken in the house with only occasional yelling in Hebrew from my mom to my brothers. So, I stopped speaking it and then I forgot most of it.
Use it or Lose it.
But you see, the thing about it being too damn difficult for adults to learn a new language, turns out, it's just plain wrong.
I started reading "Becoming Fluent: How Cognitive Science Can Help Adults Learn a Foreign Language" by Richard Robers and Roger Kreuz and learned that not only is it possible to learn a new language as a full-fledge grown-up but age actually can bring some advantages like our knowledge of the meaning of words which improves during middle and late adulthood! BAM!
Also, according to the US National Library of Medicine, learning a new language is good for our brain! Yay!
Learning a new language requires the use of extensive neural networks and can represent a powerful tool to reorganize brain neuroplasticity.
So, like in life, I stopped letting a BS belief bulldoze my success.
#3
I learned to…
Be childlike in my attempts.
What do kids do when learning something new? They just dive in without any preconceived ideas about the thing they are learning because everything is new to them. Fresh, new, exciting. Also, remember #1, you WANT this. This is FUNNNNNN! WEEEEEEE!
Another thing the book taught me was the WHY of how some kids seem to learn easier than some adults.
Because…
Kids do not suffer from self-defeating anxiety about learning a language.

-Richard Robers and Roger Kreuz
Grown-ups need to get out of their own way and enjoy the process.
Like in life, having a childlike wonder of it all, well, that's a helluva lot more fun than all of that pushing, pulling, and struggling us grown-ups tend to do.
I ask myself why learning Italian is even that important to me.
Everyone I know and work with speaks English. I read and write in English. And even though my husband is Italian he prefers to speak English. So, what's the deal?
Maybe part of me is trying to learn another language at midlife, not so much for the challenge (I really don't think I'm so big on those) but for my ema. Now as I sit in our living room in Italy watching The Good Wife, Elementary, and Bewitched reruns dubbed in Italian, I can catch many words and I get the meaning and I'm so proud of myself I give myself an award in my mind. (I enjoy giving myself "mind awards" — I have thousands!) Now, every time I get my tenses right, every time I show up to a conversation and make an effort, I give myself that mind award because I'm proud of myself.
I wish I could go back in time and tell my ema that I'm proud of her too. Because it is difficult. But she did it. And so can I.
And so can you.
About the Creator
I'm a neurodiverse Hollywood native who writes fiction, plays & poetry. A common theme of mine is embracing your youness by not following the fold. I am in perpetual motion.
+ TV/Film/VO actor & mixed media artist.
Reader insights
Be the first to share your insights about this piece.
Add your insights