Joy Spray: Little Effort/Big Impact
8 quick and inexpensive acts of kindness to give back to the community.
I consider good fortune like a credit card: I keep my balance in check and never want to be too indebted. So even if you're not feeling very thankful right now, get ahead of the grace and pay it forward in advance. Here are eight cheap and easy ways I made this my season to serve.
Street corner talent (price varies).
Charity wrapped in dignity. You know as well as I do that many gifted artists aren't loitering in a stuffy museum. Need a new graphic? Take a stroll through your downtown's core. There, you'll likely see a creative with a bunch of blow-your-mind sketches collecting coins in a hat.
Find them, flatter them, and commission them for your next project. They deserve it, and you won't regret it. And don't be stingy ~ their current situation doesn't diminish their talent.
Wool therapy (under $20).
Crocheting is underrated and way less complicated than you think. It keeps your hands busy from snacking while crafting magnificent things for minimal cost. A cheap loom and a couple of balls of yarn, and you're good to go.
I pump out toques like a knitting ironman and gift them to the homeless. Not only does it keep them warm in perpetually wintery Canada, but they get something of quality made just for them by hand with love.
Stuff 'em upgrade (free).
Think about how scary it must be to leave in the middle of the night with nothing but the clothes you're wearing. Back when traveling was a thing, I'd load up on all those mini hotel soaps and shampoo bottles and donate them to a local battered women's shelter. Same with the micro toothpaste and floss from my dental check-ups.
I shove them in those above-mentioned knit toques or in new socks. You know all those samples you get from cosmetics counters? The gift-with-purchase bags full of lipsticks you'll never use and foundation swatches that aren't your shade? Now, you can repurpose them to do some good while cleaning out your bathroom space.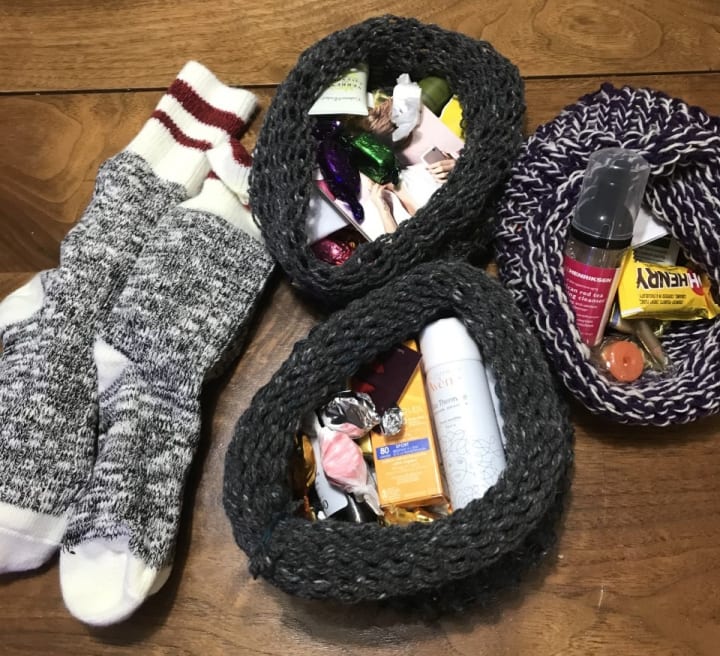 Chocolate windfall (free).
In lieu of a lavish Christmas party, our condo building hosted a physically-distanced guessing game. Residents speculated how many treats were in a basket. The closest to the correct number won them, plus another tower of sweets and a GC to a swanky restaurant.
My husband and I were the victors and shared the spoils with our neighbors. We added some to the stuffed toques and made a special deluxe "thank you" package for the building superintendents, security guards, and maintenance staff.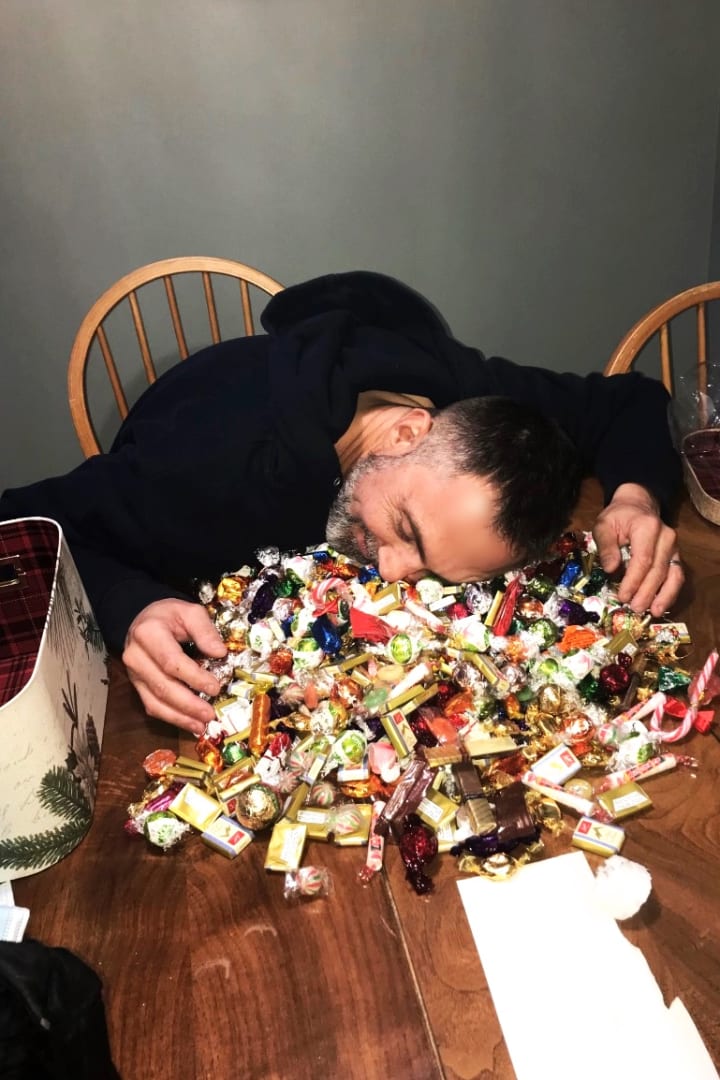 Uniform praise (under $2).
Soldiers and first responders work hard for us all year long. Don't let an opportunity pass you by ~ if you see one, thank one. Acknowledge their service + offer your gratitude = brighten their day. It's that simple.
Also, you don't have to wait for Christmas to write a soldier. So, drop one a postcard from your hometown. It's always interesting to see different locations around the world and subconsciously inspires hope. A quick Google search will tell you exactly where to locally send these snail mail gems.
The suspended coffee program (under $2).
Next time you grab a coffee, buy an extra one, and request to have it suspended. Then, someone disadvantaged can come in and collect it later, no questions asked and stigma-free.
It provides warmth, comfort, and allows everyone to enjoy a small luxury that so many of us take for granted. The movement is growing, so do your part at a participating café.
Rave reviews (free).
If you're also a writer, then you know the power behind your words. Use them to (fairly) boost a struggling (hint: all of them) local business. One of my clients sends me a bouquet of flowers every Christmas from the same neighborhood shop.
This year, I received the stunning blooms and immediately wrote a glowing online review for the florist, multiplying the generous gift. Within a day of posting it, I received an email stating, "People like your review. Your review helped people over 50 times! Thanks for sharing it with others on Google Maps."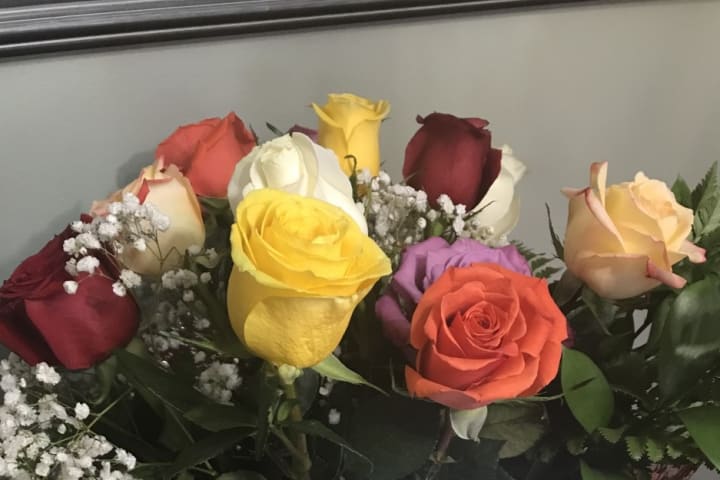 A slice of humble pie (half a tank of gas).
2020 widened the gap between the haves and the have-nots. Our church requested volunteer drivers to deliver 100+ Christmas dinners to fellow parishioners in need, and we happily obliged.
We drove into areas of the city we didn't even know existed, opening our eyes to the societal divide sharing the same pews on Sundays. To paraphrase Maya Angelou, we must do better once we know better.
Giving back matters. And a one-of-a-kind New Year deserves a unique exit and re-entry strategy. I wasn't bluffing when I told you back in November that I was branding this my season to serve. Joy spreads like glitter ~ it sticks to everything it touches and relentlessly sneaks up to sparkle back at you when you least expect it.
"A kind gesture can reach a wound that only compassion can heal." ~ Steve Maraboli