Instagram's Various Black Owned
6 accounts that I love and I hope that you can too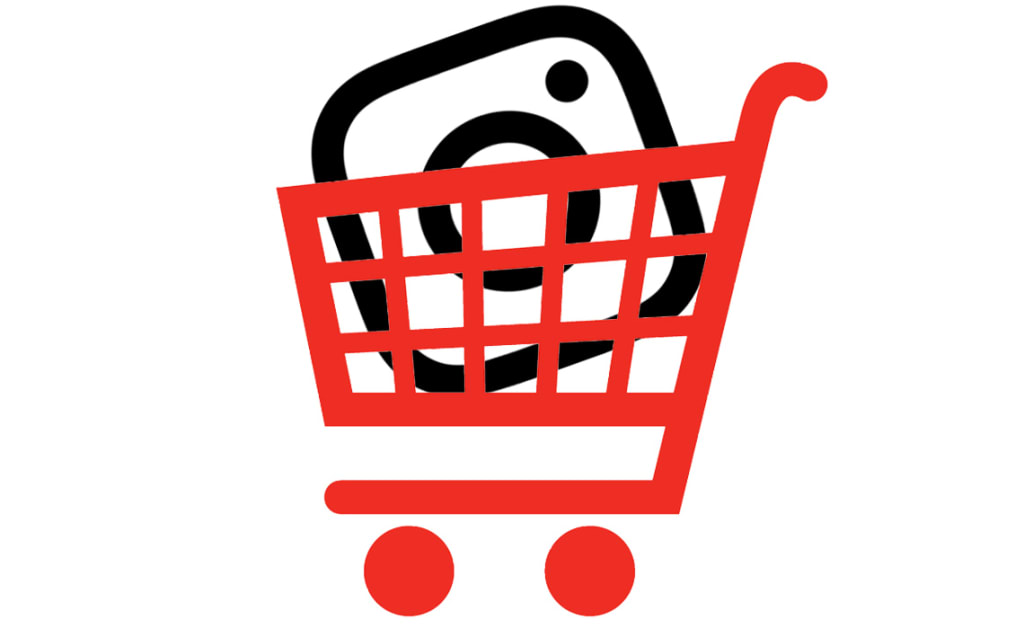 So a couple of days ago I was getting ready to stock up on one of my favorite masks ever, Gleamin. I love Instagram; I love to see people's creativity, I love to shop on it, I really use it to see the world outside of my current limited space. So I go to Instagram, go on Gleamin's page to purchase my next go around and Gleamin is getting slammed by the black community that it very specifically caters too. Turns out that the only black employee at the company was fired for 'being too emotional.' I looked more into the story and the reasons surrounding the culture of the company and the firing of the employee are unpleasant...Whelp. Unfollow.
Now I'm down a mask but that's ok I know a lot of people feel like me. You can't just say you support and then practice the opposite.
The internet is real folks. It can make you and then destroy you.
So, hi! I am a black - vegan (Jan 2020) - bisexual - tomboy. They call me P. It's nice to meet you. I love Instagram as I have stated in probably everything I have written on here so I do a lot of shopping on it. So in honor of pride month and the BLM movement here are some of my favorite accounts and some accounts I can't wait to buy whole collections from.
For my natural folks:
Papa Rozier
A business that started in Haiti on a farm, this is a family operation that makes natural beauty products. My absolute favorite thing they have is the Jasmine Lotion Bar. Let me tell you when I put this bar on my skin it is a whole transformation. It leaves your skin intensely hydrated without any heaviness and the glow is real after the first use. I am almost finished with my first bar so I will be raiding their online store very soon! They also have a pure castor oil for your hair and skin that has glowing reviews. I haven't tried it yet but it's on my list of things to buy!
Canvas Beauty
I have seriously tightly coiled 4c hair and I am on my second natural hair journey. I got frustrated the first time and relaxed my hair. Smh. My t.w.a. had just started to hit that true growth period too. Oh well. The biggest difference between my two journey's are the products. The first time I can not tell you how many homemade masks I tried nor how many products cluttered my bathroom counter. I am a total product junkie but this time around I only use Canvas to wash and condition my hair. The conditioner is hands down the best for hair, that with the detangler brush has cut my shedding down on wash down by over half. The hair serum they have also helped regrow my edges. Talk about a hair manifestation, thank you Canvas!
For my fellow vegans:
So veganism is not particularly the most popular thing in black communities especially in the south. It's misunderstood, I believe. I decided to go vegan when I realized that no matter how much I worked out and ate a balancing diet I still never felt like I had much energy unless I took supplements. So I said I would try it for a month and the change was instant. My body literally felt like it was saying thank you to me. I advocate so hard for it now, I tell people even it you only do it one week out of the month it will make a clear difference. I still love my burgers so I give myself 3 days out of the month to indulge but I love being vegan, it feels like self love more than anything. So here are two of my favorite black vegans:
Vegan Foods by Dre
The first thing I look for on a vegan page is color, I need to see the full spectrum. Color equals nutrition and Dre understands that. His page is pretty new when it comes to the vegan content (Jan 2020) but you can tell that he is definitely skilled in the kitchen. He has this breaded king oyster mushrooms recipe that I can not wait to try. He typically gives you a breakdown of what's on the plate and which food provides what for the body, then he engages with his community. He advocates for mental health and he's a fitness enthusiast. It's an awesome page in a slowly growing community.
RG
Do me a favor and just buy one of RG's e-book. I promise you that it will have everything you need to break out of traditional vegan creations. I love, love, love RG's page. His page makes me feel like I am about to order from my favorite Jamaican spot in Philly. The variety, the color, the all around hominess of it all makes his page glow to me. I do not have ready access to some of the ingredients that he uses but that just means it's time to put some of my own creativity to work. Check him out, vegan or not I promise you will find something that will have you saying yup, that's the winner.
For my Proud folks, Happy Pride!!
Stuzo
9 times out of 10 if you're into clothes that are androgynous then you have ventured across Stuzo Clothing at some point in time. It is very well known but just in case you don't know...this clothing line everything! Whew chile, I am not playing. The creators are two black queer women whose clothing features proud sayings such as boi|grl, box eater, gays of the week, gender free and much more. Nothing is overly priced and there is something for everyone. I love this clothing line, I love the boldness and the street but elegant feel of the line. Their Instagram feels like you are going through a magazine and aims to educates and amplify the voices of their community. They use the hashtag liveyourtruth and they certainly do.
A Tribe Called Queer
It's all about making a statement. Creator Sabine M. Lopez is mixed, queer, and vegan. Triple whammy. For me when it comes to this page it is the content. She is so careful about what she posts, she does podcasts, blogs, and has two other Instagram pages that she manages all in the name of education. Her clothes are simple but that's the beauty in them. Sometimes all you need is a good saying on a simple tank top: "The first pride was a riot." It's a powerful acknowledgment of history and the history still being made.
Thank You!
There is obviously many more accounts on Instagram that can fall into this article. I was going to add more but with the movement that is wide sweeping the world and it being pride month there are also plenty of articles featuring black and/or queer businesses. Plus most pages in their respective community support each other so you click on 0ne you will most likely end up on another. So go exploring and I hope this gives at least a starting point.
Also, I literally will buy from any account that makes me believe in them, I am the easiest sale. Lol. So feel free to DM your favorite accounts on Instagram @p_rivers32 (especially vegan ones, I love trying new recipes)!!
Thanks!!