I'd Really Rather You Didn't
How to Deflect Unwanted Gifts During the Holidays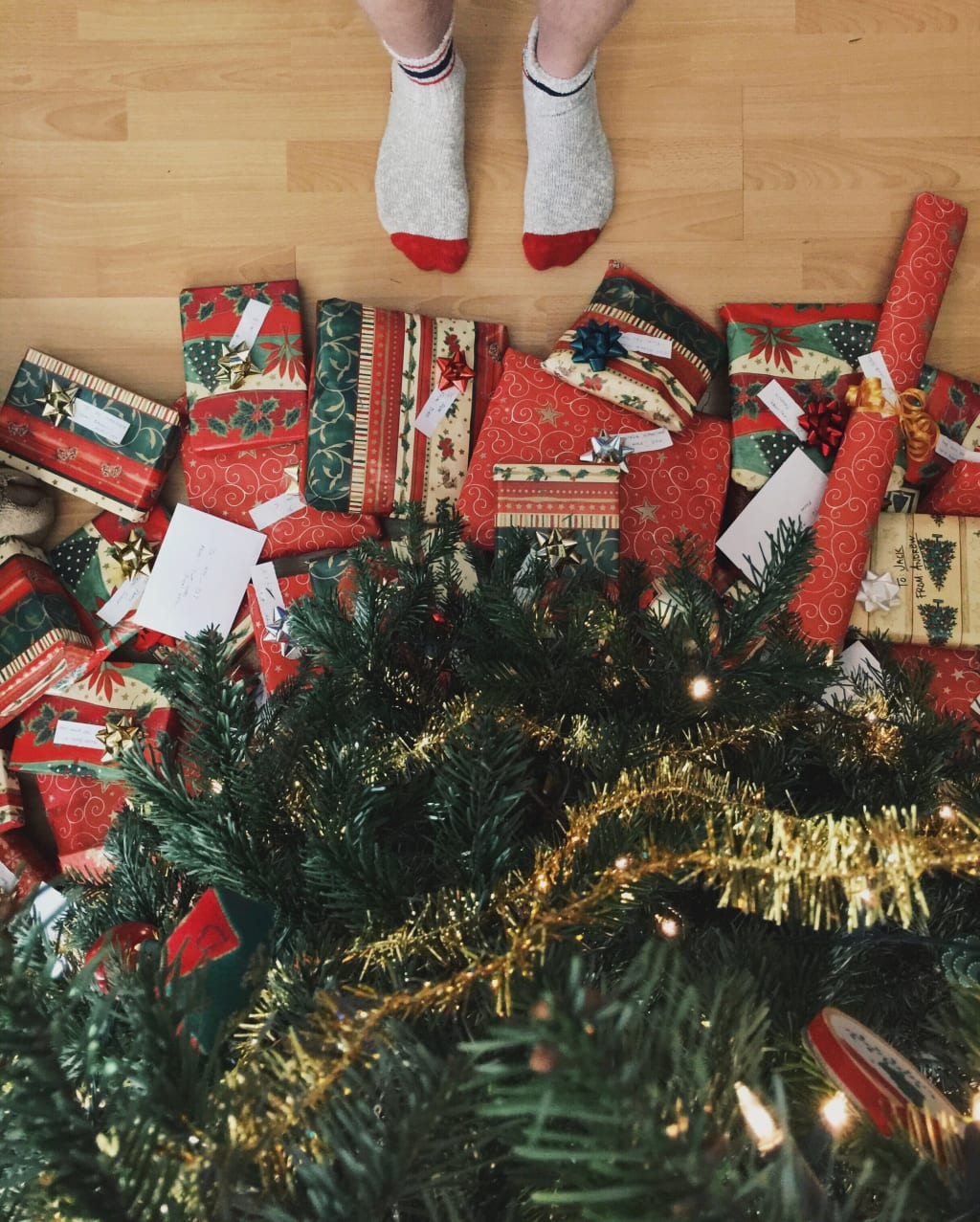 Photo by Andrew Neel on Unsplash
'Tis the season once again for the most broke among us to become very awkward. It is one thing to not be able to afford gifts for your friends, or family, but it is quite another when you in turn feel terrible about accepting gifts because you know you have nothing to offer in return. This is one of the more awkward situations I have encountered in my life, and considering that my status quo is awkward in the extreme, that is saying something truly. What makes this situation even worse is when people in their attempt to be kind, get you something knowing full well that you can't reciprocate, and don't understand that you really wish they just wouldn't. So here are four things that I suggest to help alleviate this particular piece of social discomfort. It's the holidays anyway, there is bound to be plenty of other things to be uncomfortable about.
1. Communicate clearly and early.
I have a friend who does this via Facebook post, in which she in no uncertain terms, states that she will not be giving gifts, and in turn does not want them in return. She makes it very clear that if a gift is received it will be a thing that causes discomfort for her, and will not be taken as a gesture of good will, however kindly meant. I like her approach. It is a clear boundary, and it communicates what the expectation is and why it exists. It also clearly outlines the emotional consequences.
2. Deflect, deflect, deflect!
We all have the one friend, that can not be dissuaded. They get so much joy from giving gifts they really don't care how you feel about it. For these I always have a charity that I will suggest instead. For example the conversation goes something like this:
Over-zealous friend: Oh my god! I know you don't want anything, but I just have to get you something!! I would feel so bad if I didn't!
Me: No, really it's alright.
Over-zealous friend: NO! I insist!
Me: Truthfully, it will just make me feel badly if you do, I appreciate the thought—
Over-zealous friend: TELL ME NOW WHAT I CAN GET YOU BECAUSE MY ENTIRE SELF WORTH IS DICTATED BY THE GIFTS I GIVE PEOPLE AND IF YOU DON'T ACCEPT SOMETHING FROM ME I WILL SPIRAL INTO SELF DOUBT AND WILL PROBABLY KILL MYSELF LATER!
Me: ....
Over-zealous friend: TELL ME ANYTHING I CAN GET YOU PLEASE
Me: Donate to Planned Parenthood in my name, that's literally the best gift you could give me
Over-zealous friend: Oh! How lovely! Of course!
I find that if I am having trouble accepting physical gifts, I at least can feel okay about people donating to causes I believe in for me instead. Then their need is met, and I am not made to suffer for their self-congratulations.
3. The Ole Switcheroo
This is basically deflection part two. If someone won't be dissuaded, and they want to do something for you and won't take a donation as an alternative. Ask them for their time. You can say something along the lines of, "Listen, I would really just rather have some uninterrupted time with you. Give me an evening with you, to just hang out, play games, have a meal, catch up, I'd like that so much more than a gift." We are all busy adults, and I am sure that almost none of us see our friends as much as we want to. So this can really turn into something wonderful, keeping you guilt free, and them fulfilled, plus you get some quality time with people you love and who also love you. Really this is my favorite way to deflect, because it keeps me in touch with everyone much better through out the year.
4. At the Risk of Being Rude
It is really important that your boundaries as a person are respected, and if you have a friend that really just won't respect the rules that you have set for yourself, sometimes it is worth it to hurt a couple feelings. If presented with a gift you have absolutely told them more than once that you do not want, have offered alternatives, and made every effort to get them not to do this, and yet here they are: on your doorstep, at 8 o'clock on a Tuesday night, beaming through a scarf and trying to thrust a wrapped parcel into your hands, you have a decision to make. The first one, runs the risk of you looking rude, the second option will be considered more gracious but creates the precedent that your boundaries are only there for show, and this could be exploited in things more important than holiday gifts.
So option one, you can simply say no. Refuse to take the package, explain your position again, and say something along the lines of "keep it until my birthday." Then quietly excuse yourself. Or you can take door number two, accept the present as graciously as possible, and wallow in your own guilt and self loathing for several hours without ever saying anything to the friend, who was in all honesty probably just trying to be nice.
It is always hard to do the holidays, when you're struggling to make ends meet, so in closing I will just state that, you do not need to give people things in order to prove you love them no matter what time of the year it is. Your time, your friendship, and expressions of gratitude are enough. If you can't afford to spend your money, consider spending some time. And if you have a friend who can't afford to shower their friends with presents, please respect their wishes when it comes to gifts. Happy holidays to all of you, I wish you all the warm cozy feelings that come with being inside a warm house on a cold night.
advice
Paige is cannabis industry professional in Seattle, as well as a contributor to several local publications around the city, focused on interpersonal interactions, poetry, and social commentary.
Receive stories by Paige Graffunder in

your feed