How You Can Use AI to Beat Writer's Block
Work smarter, not harder to beat writer's block.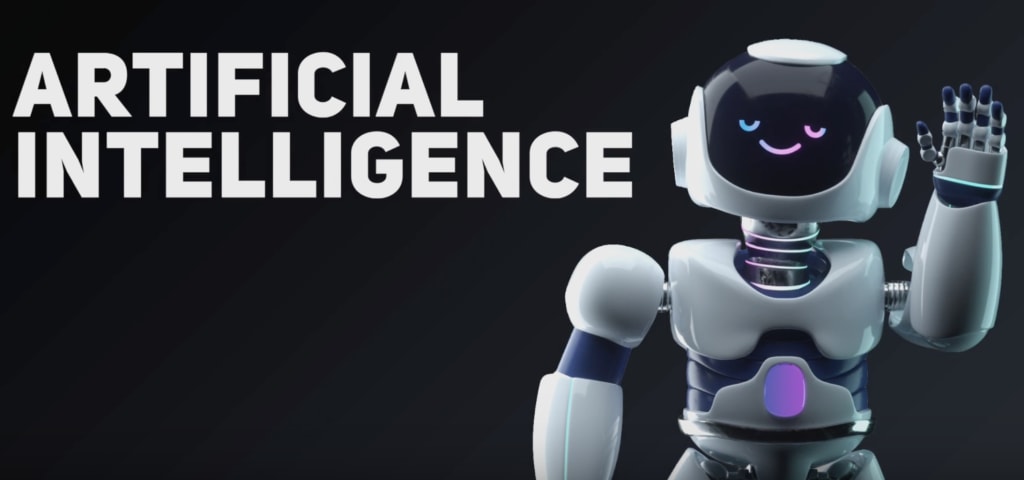 Screenshot of the Jarvis.ai website. Screenshot by author.
If you're a writer, then you know the frustration of staring at a blank screen and trying to come up with something, anything, interesting to say.
Or, you know what you want to say, but you aren't quite sure how to say it.
That's where AI comes in - you can use tools that help writers get past writer's block and create content that is both interesting and original. My tool of choice, and the one that I'll talk about in this article, is Jasper.ai, however, the points that I make in this article are true for other AI writing assistants.
AI can be used for a variety of purposes, including creating a book, writing articles, or simply improving existing content. The best part? It's free to use!
I'll give you an overview of what Jasper is, and how I use Jasper to beat writer's block when writing.
What is Jasper.ai?
Jasper.ai is a tool that helps writers get past writer's block and create interesting and original content. It can be used to:
outline a book
write articles
improve existing content
breaking past a bout of writer's block
Jasper.ai is free to use. However, there are also a number of paid features available for those who want more out of the platform. The pricing for these features varies depending on what you need.
As a free user, you can choose from a variety of pre-written templates, or have the AI write something completely new for you. You also have the assurance that all content is original and plagiarism-free. As a free user, you'll automatically get 10,000 free credits. (If you sign up with my Jasper.ai referral link, you'll automatically get a bonus free 10,000 credits.)
Detailed Pricing Information:
The price for using Jasper.ai's premium features starts at $29/month. This gives you access to a number of tools that can help you improve your writing, including a credit for 20,000 words a month, and access to over forty templates in more than twenty-five languages. This package is best for those looking to speed up writing short copy.
If you need more help with editing and proofreading, the next tier up costs $59/month, which credits users with 50,000 words and includes boss mode. Boss mode gives you access to a number of tools that can help you improve your writing.
Don't forget that if you sign up using a referral link, you'll get a bonus 10,000 credits.
So what is boss mode?
Boss mode is AI-assisted writing on steroids, and is what I use the most to break through my writer's block.
Boss Mode Features:
continual output
expanded lookback
command Jasper
and more!
My favorite boss mode features are the document editor and boss mode commands.
The document editor, is essentially a Google doc that has Jasper built-in. It automatically saves progress and changes (and now has a dark mode).
The boss mode commands are special because they allow you to control Jasper without ever having to leave your document.
You can use boss mode commands to do things like write a book or article outline, expand paragraphs, write character descriptions, or `write three paragraphs about an ancient fantasy civil war with dragons.'
Don't believe me? Here's the output for the last command:
"In ancient times, there was a civil war that took place between two very different groups of people.

One side was led by humans, who were brave and powerful. The other side was led by dragons, who were massive and ferocious.

The war raged on for many years, with neither side able to gain an advantage over the other. Finally, after many long and bloody battles, the humans emerged victorious.

The humans then built a great empire that lasted for centuries. But even though they had won the war, they could never forget the terrible things that the dragons had done to them. They always remembered the fear and hatred that they felt towards these giant creatures."
Can I really use AI to beat writer's block?
Jasper.ai is a helpful AI tool that can be used by writers to get past writer's block. The program is designed to help authors improve their writing, whether it be creating new content or editing content they have already written.
Jasper.ai processes the information that you write, and uses that to make suggestions. You can hand as much power as you want to Jasper, or maintain steady control over your project.
Depending on the AI tool that you use, the exact steps may be different.
How do I use Jasper.ai to beat writer's block, while not feeling like an imposter?
Now that I've used Jasper a significant amount, I realize that Jasper does not replace me or my skills as a writer. I end up editing every paragraph that Jasper writes, if not every sentence.
So why use it? I don't have to face a blank screen or become stuck on the organization of an article. It makes outline articles and books so much faster.
I write most things in the Jasper editor. That way, when I feel like I'm stuck, I can click on the 'compose' button, and Jasper will inspire me. In fact, I wrote this article in Jasper.
Jasper makes a few things a lot easier:
Creating an outline
Organizing my thoughts
Filling in the gaps
Idea generation
I write a lot of technical articles. Sometimes, what Jasper composes is completely wrong, factually. The trick is realizing that those situations are still useful.
Jasper doesn't know everything I know. I've dedicated a lot of time to become a subject matter expert in software testing.
Know what AI is great at? Explaining and formatting information. Even if the facts are wrong, the output is a great template for explaining information clearly.
I still do all of the writing, but I let Jasperhelp me with the more tedious or time-consuming tasks. This way, I can focus on what's important: the content.
So what are the benefits of using AI as a novelist?
Most people think that AI is a threat to jobs, but what if it could help us do our jobs better? In the case of writing a novel, AI can be a massive help.
The benefits of using Jasper.ai include the ability to get feedback on your work from a machine, which can be more objective than feedback from a human. Additionally, the AI can help you find areas in your writing that need improvement and offer suggestions for how to fix them.
Benefit 1: Use AI to get past writer's block. Whether it's using the 'compose' feature to have Jasper give you some ideas, or using boss mode to tell Jasper to `write two paragraphs describing the fantasy town of Asher`, my writer's block is normally broken. Granted, sometimes it's broken because I hate what Jasper wrote. Not because it's bad, but because I had an idea in my mind, but wasn't able to put it words.
Benefit 2: AI can help you come up with ideas. If you are struggling to come up with ideas for your novel, or if you are stuck in a rut, AI can be a great way to get past that block. It can provide inspiration and suggestions for where to go next with your story.
Benefit 3: AI can help you improve your writing. If you already have a draft of your novel, AI can help make it better. It can proofread your work and suggest corrections, as well as helping you to find areas where you could improve the plot or characterization.
Benefit 4: AI can make the writing process more efficient. If you are someone who tends to get bogged down in the details, AI can help you to focus on the bigger picture and move your story along more quickly.
Benefit 5: AI tools now have a growing amount of support for novelists. In the infancy of AI writing assistance, the tools focused on
The downside of using AI for writing a novel is that it can be expensive. Jasper.ai starts at $49 a month, which may be a bit out of reach for some writers. However, if you are a professional writer who is looking to improve your novel or get past a writing block, Jasper.ai could be worth the investment.
Jasper.ai also has a number of built-in tools called 'templates' or 'recipes' that can be used to help authors.
Jasper.ai's templates can be used by authors to outline a book in a number of ways. One such way is to use the 'Scene Template'. This template helps authors to plan each individual scene in their book. It includes prompts for setting, characters, action, and dialogue.
The 'Character Template' is another helpful tool. This template helps authors to create a complete character profile, including backstory, goals, and motivation.
The 'Timeline Template' can be used to create a timeline for a story. This can help authors to keep track of important plot points and ensure that their story is well-paced.
Tips for writers who want to try out Jasper.ai
Work smarter, not harder. Use the tools available to you - specifically, the Jasper templates and recipes.
Experiment with a few different ideas before settling on one.
Use the outline feature to map out your argument before you start writing.
Don't be afraid to delete entire sections or rewrite them from scratch.
Keep a copy of your old drafts so you can compare and contrast the changes you made.
Use the built-in word counter to keep track of your progress and make sure you're staying on track.
Conclusion
The benefits and cost of Jasper.ai for novelist are that it can be used for creating content, or improving content that writers already have. It helps by giving prompts, outlining the argument before you start writing, and keeping track of your progress so you stay on track while writing a book.
If you're interested in trying Jasper out, use my referraal link to get a free 10,000 credits.
Reader insights
Be the first to share your insights about this piece.
Add your insights